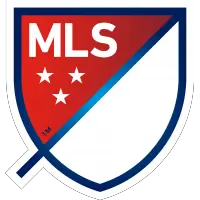 MLS Talent Comes From Across The Globe
March 22, 2010 - Major League Soccer (MLS) News Release



NEW YORK (Thursday, March 22, 2010) - Heading into the opening weekend of Major League Soccer's 15th season, the League's player pool continues to reflect the broad diversity of North America's population. Of the 390 MLS players under contract as of March 18, 2010, roughly two thirds were born in the United States, while 56 different countries are represented in the birthplaces of the other third.
As the chart below shows, MLS is the most diverse of the five major pro sports leagues in the United States.
Of the MLS players born abroad, more than 40 percent are from Latin America, with 12 MLS players from Colombia, tied with Canada for second most after the United States. Many other MLS players were born in the United States to parents of Hispanic origin. MLS also has players born in 11 different African countries, including four MLS players who were born in South Africa, the host country for the 2010 FIFA World Cup, and six different Caribbean countries.
Among the new signings since the end of 2009 are four Brazilians, four Colombians, three Costa Ricans, and three Salvadorans who have joined with MLS clubs for the 2010 season.
League (Year) Total Players Born Outside USA Countries of Birth
MLS (2010) 390 159 (40%) 56
NBA (2009-2010): 423 84 (19%) 36
NFL (2009): 1999 79 (3%) 28
MLB (2009): 1122 314 (28%) 19
NHL (2009-2010): 733 587 (80%) 18
* As of 3/18/10
Although 60 percent of MLS players were born in the United States, approximately one out of every seven players is from another different nation (total players / # of countries). The next-most diverse leagues in major U.S. team sports are, in order: NBA, one in 12; NHL, one in 41; MLB, one in 59; in the NFL one in 71.
Note:
MLS clubs must have no more than 24 players on their roster and be compliant with the salary budget by Wednesday, March 24, 2010 at 5 p.m. ET.
• Discuss this story on the Major League Soccer message board...


Major League Soccer Stories from March 22, 2010
The opinions expressed in this release are those of the organization issuing it, and do not necessarily reflect the thoughts or opinions of OurSports Central or its staff.