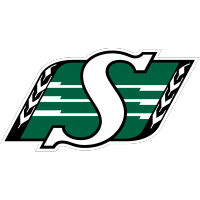 Roughriders 2019 Team Award Winners Unveiled
October 30, 2019 - Canadian Football League (CFL) - Saskatchewan Roughriders News Release



Earlier today the nominees for the 2019 CFL Awards were announced with six Roughriders being nominated. The Shaw CFL Awards happen each year during the Grey Cup Festival. This year, the awards will be on Thursday, November 21st at Scotiabank Saddledome in Calgary.
The nominees from the Saskatchewan Roughriders are: Cody Fajardo (Most Outstanding Player), Charleston Hughes (Most Outstanding Defensive Player), Jon Ryan (Most Outstanding Special Teams Player), Cameron Judge (Most Outstanding Canadian), Dan Clark (Most Outstanding Offensive Lineman), and Dakoda Shepley (Most Outstanding Rookie).
CODY FAJARDO*
MOST OUTSTANDING PLAYER
After being pressed into action in the first game of the 2019 season, Cody Fajardo took the ball and ran with it - quite literally - leading the Roughriders to a 12-5 record with one game to go and currently has the team sitting in top spot in the west. At the end of week 20, the first-year starter is leading the league with 4,302 passing yards. Fajardo has thrown for 18 touchdowns in 2019 and added an additional 611 yards rushing yards and 10 touchdowns. He was named a Top Performer of the Week in weeks three, eight and 20. This is his first career team award nomination.
CHARLESTON HUGHES
MOST OUTSTANDING DEFENSIVE PLAYER
Hughes continues to wreak havoc on CFL quarterbacks this season amassing a league-leading 15 sacks, while also adding 48 tackles, four forced fumbles and two fumble recoveries in 16 games. Hughes was named CFL Top Performer of the Month in July and September and a Top Performer of the Week in week six. He's ranked eighth among all-time league leaders for sacks with a career 129. Hughes has been nominated for this award four times in 2012, 2013 and 2016 with the Stampeders and was the west finalist in 2013.
JON RYAN
MOST OUTSTANDING SPECIAL-TEAMS PLAYER
After a 12-year hiatus from the CFL, Ryan signed with his hometown Roughriders this year after an incredible career in the NFL with Green Bay Packers and Seattle Seahawks. As a Rider, he has played in all 17 games this season making 104 punts for 5,098 yards and a 49 yards per punt average. Ryan's longest punt this season spanned a whopping 77 yards and he's placed nine punts inside the opponents 10-yard line. The last Rider to win CFL Most Outstanding Special-Teams Player was Corey Holmes in 2005.
CAMERON JUDGE*
MOST OUTSTANDING CANADIAN
Judge has been a force to be reckoned with on the field this season. He has established a career-high 59 tackles, 12 special teams tackles, five quarterback sacks, one interception and one forced fumble in 16 games played. The Roughriders 2017 draft pick has already surpassed his 2018 stats in which he recorded 41 tackles and two sacks in 18 games. The last Rider to win CFL Outstanding Canadian was Andy Fantuz in 2010. This is Judge's first career team award nomination.
DAN CLARK*
MOST OUTSTANDING OFFENSIVE LINEMAN
Clark has been a veteran leader for the Riders offensive line this season, supporting his teammates on and off the field. A stalwart on an offensive line that saw many changes due to injury, Clark anchored a fierce group that allowed just 35 sacks this season - the third best record in the league. The offensive line also opened holes for the run game, which is averaging 115 yards per game this season and has a league-high 25 rushing touchdowns. After overcoming injuries from a serious car accident before training camp, Clark went on to play every game this season, including his 100th career game on July 27 against the BC Lions. Teammate Brendon LaBatte is the last Rider to be named CFL Most Outstanding Offensive Lineman when he picked up the award in 2013.
DAKODA SHEPLEY*
MOST OUTSTANDING ROOKIE
Shepley joined the Riders in March after attending the New York Jets training camp in 2018. He made his CFL debut on June 13th and didn't miss a beat playing in all 17 games this season and starting in 14 of them at right guard. Shepley has worked hard for his place as a rookie on the established offensive line and continues to impress on a line full of CFL veterans that has allowed only 35 sacks this season and has the third-best rushing average in the league. The last Rider to win CFL Most Outstanding Rookie was Weston Dressler in 2008.
*denotes unanimous selection
The players were selected by voting members of the Football Reporters of Canada (FRC) and CFL head coaches.
In this first ballot, FRC representatives from each CFL city plus the respective head coach submitted votes for the six categories. Voters were asked to select players from their local CFL club who, through on-field performance excellence, best represent the awards titled - Most Outstanding Player, Most Outstanding Canadian Player, Most Outstanding Defensive Player, Most Outstanding Offensive Lineman, Most Outstanding Rookie, and Most Outstanding Special-Teams Player.
The East and West Division nominees for the 2019 CFL Awards will be announced on Thursday, November 7th.
• Discuss this story on the Canadian Football League message board...


Canadian Football League Stories from October 30, 2019
The opinions expressed in this release are those of the organization issuing it, and do not necessarily reflect the thoughts or opinions of OurSports Central or its staff.