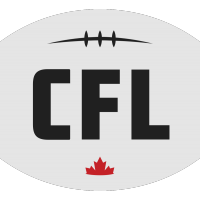 2019 CFL Team Award-Winners Announced
October 30, 2019 - Canadian Football League (CFL) News Release



TORONTO - The Canadian Football League (CFL) has announced six team award-winners from each CFL club who will advance to the next stage of voting in the lead up to the 2019 Shaw CFL Awards.
The winners were selected by their respective CFL city's voting members of the Football Reporters of Canada (FRC), as well as, the team's head coach.
Voters were tasked with selecting players whose on-field performances best represent the team's Most Outstanding Player, Most Outstanding Canadian, Most Outstanding Defensive Player, Most Outstanding Offensive Lineman, Most Outstanding Rookie, and Most Outstanding Special Teams Player.
The East and West Division-winners for the 2019 Shaw CFL Awards will be announced on Thursday, November 7.
The 2019 Shaw CFL Awards will take place on Thursday, November 21 in Calgary at Scotiabank Saddledome. The evening is one of the highlights of the 2019 Grey Cup Festival presented by Shaw. A limited number of tickets is still available.
In addition to the Shaw CFL Awards, several ticketed events for the 2019 Grey Cup Festival presented by Shaw are on-sale now, including the Canadian Tire CFL Alumni Association Legends Luncheon, the Alberta Blue Cross Grey Cup Gala Dinner, the Cheer Extravaganza, the first-ever Grey Cup Rodeo, the SiriusXM Saturday Night Concert presented by Coors Light, and more. Additional event details, dates and purchasing information can be found at GreyCupFestival.ca.
Tickets, as low as $150, are on sale now for the 107th Grey Cup presented by Shaw at Calgary's McMahon Stadium on Sunday, November 24, featuring Keith Urban in the Freedom Mobile Grey Cup Halftime Show. For more information, click here.
2019 TEAM AWARD-WINNERS
BC LIONS
Player: Bryan Burnham*
Defensive: T.J. Lee
Canadian: Lemar Durant*
Offensive Lineman: Joel Figueroa
Special Teams: Sergio Castillo*
Rookie: Jevon Cottoy
EDMONTON ESKIMOS
Player: Trevor Harris
Defensive: Larry Dean*
Canadian: Kwaku Boateng
Offensive Lineman: David Beard*
Special Teams: Sean Whyte*
Rookie: Vontae Diggs*
CALGARY STAMPEDERS
Player: Reggie Begelton*
Defensive: Tre Roberson*
Canadian: Cory Greenwood*
Offensive Lineman: Shane Bergman
Special Teams: Nate Holley*
Rookie: Nate Holley
SASKATCHEWAN ROUGHRIDERS
Player: Cody Fajardo*
Defensive: Charleston Hughes
Canadian: Cameron Judge*
Offensive Lineman: Dan Clark*
Special Teams: Jon Ryan
Rookie: Dakoda Shepley*
WINNIPEG BLUE BOMBERS
Player: Willie Jefferson
Defensive: Willie Jefferson*
Canadian: Mike Miller
Offensive Lineman: Stanley Bryant*
Special Teams: Mike Miller*
Rookie: Kenny Lawler
HAMILTON TIGER-CATS
Player: Brandon Banks*
Defensive: Simoni Lawrence
Canadian: Brandon Revenberg
Offensive Lineman: Chris Van Zeyl
Special Teams: Frankie Williams
Rookie: Jaelon Acklin
TORONTO ARGONAUTS
Player: Derel Walker
Defensive: Cleyon Laing
Canadian: Cleyon Laing
Offensive Lineman: Sean McEwen*
Special Teams: Chris Rainey
Rookie: Kennan Gilchrist
OTTAWA REDBLACKS
Player: Avery Williams
Defensive: Avery Williams
Canadian: Nolan MacMillan
Offensive Lineman: Nolan MacMillan
Special Teams: Richie Leone
Rookie: Jerod Fernandez
MONTREAL ALOUETTES
Player: Vernon Adams Jr.*
Defensive: Henoc Muamba
Canadian: Henoc Muamba
Offensive Lineman: Kristian Matte
Special Teams: Boris Bede
Rookie: Jake Wieneke
*Denotes a unanimous selection
• Discuss this story on the Canadian Football League message board...


Canadian Football League Stories from October 30, 2019
The opinions expressed in this release are those of the organization issuing it, and do not necessarily reflect the thoughts or opinions of OurSports Central or its staff.