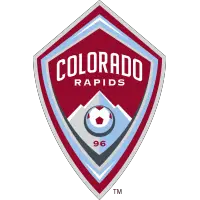 Rapids Rely on Resiliency as Team Heads into Final Regular Season Stretch
October 21, 2020 - Major League Soccer (MLS) - Colorado Rapids News Release



The Rapids return to play on Saturday when they travel to take on Sporting Kansas City for the club's first game since September 23.
When Colorado last took the field, things were going very well. The team had just defeated San Jose 5-0 for their second consecutive win and second straight shutout.
The delay of six total games over the last four weeks, due to safety measures taken around the COVID-19 pandemic, has inevitably left the team in a difficult position.
"It's definitely challenging and disappointing, disappointing for the players because to get your mind set that you're going to play a game, and you've gone through all the preparation for it, talked about what the team does, what you're going to do to counteract what they do, and you spend all this time preparing, only to have it not happen," head coach Robin Fraser said on Tuesday. "Then the same thing happens four days later, and then four days later."
The team has been training as much as it could during the suspension of play. This has meant a myriad of different methods, from individual sessions to small group trainings to rigorous at-home workouts, that have left the team even more excited to return to the field, according to Fraser.
Team meetings have also had a new look. They've all been over Zoom, with the focus ranging from specific game-prep to team mental health check-ins.
"We definitely lose some things in terms of a team spirit, and a few words or comments that might resonate throughout the room, but it's still a mechanism by which we can get information to them," Fraser said. "They can see clearly the trends that we are trying to establish or what we see in other teams. It's been unconventional to say the least, but you have to do what you have to do."
While the Fraser is confident the team has done everything they had the ability to during this period, there is no substitute for game action.
"I think there is a real belief in how we were playing, and we are trying to get back to that as quickly as possible," Fraser explained. "Not to say that it's gone, but nothing breeds confidence like achievement. When you're not playing, you're not achieving. It's impossible to have the same feelings they had four weeks ago. They know they were good, they know they did some things well, we talk about things we did well, but, at the end of the day, we still have to do those things."
The word to describe this team? There's no question: Resiliency.
"A group that is truly resilient is going to handle this better than a group that is not," Fraser said. "A group that is truly resilient is going to handle this better than a group of ego-driven players who really like things on their conditions, only when things are in their conditions can they perform their best. A group like ours is going to handle it better than a team like that.
"We have a number of guys who are unselfish, and everyone wants to play. They know it's a difficult situation, and everyone has their own circumstances, their family circumstances. I just feel like our team is one that is filled with guys that are going to go out and be as focused as they can and give the best effort possible"
Saturday will be an opportunity for the Rapids to re-establish the tone for the type of soccer the team wants to play.
"They know we were playing well, and they were very confident, and they are confident, but we know until you get onto the field and actually do it and feel it, it's not exactly the same," Fraser said. "For them, the challenge for this weekend will be about concentration and execution."
Colorado has five games remaining on the schedule to make its final push for the playoffs.
"We are looking to get as close to the level of concentration that we had four weeks ago, and the intelligence in how we defended and how we attacked. We need to get back to that as soon as possible," Fraser said.
• Discuss this story on the Major League Soccer message board...


Major League Soccer Stories from October 21, 2020
The opinions expressed in this release are those of the organization issuing it, and do not necessarily reflect the thoughts or opinions of OurSports Central or its staff.