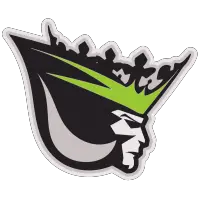 Oil Kings Wrap up Training Camp
February 25, 2021 - Western Hockey League (WHL) - Edmonton Oil Kings News Release



Edmonton, AB - The Edmonton Oil Kings are set to begin the 2020-2021 Western Hockey League season tomorrow night.
A WHL season is often considered a grind, a marathon, a battle of attrition but this unique season will be far from that.  A 24-game sprint lays ahead for this 25-man roster made up of 13 forwards, eight defenceman and three goaltenders.
With just two weeks of training camp to prepare for this unique season, head coach Brad Lauer feels it was plenty of time to get his team headed in the right direction.
"Obviously there was going to be some rust, the timing wasn't there early on," said Lauer.  "But as the days went on the guys got their legs under them and the practices have been good, the tempo has improved, the execution has been better and we're still building on it but we're taking it in steps at a time, but I like where we're at."
When it comes to the makeup of the roster, the team returns a veteran heavy lineup with 15 players with at least one year of full-time service in the WHL.  Up front the team will be led by last year's dynamic duo of Jake Neighbours, 18, a 2020 St. Louis Blues first-round draft pick and Dylan Guenther, 17, an 'A' rated prospect for the upcoming NHL Draft.  Last year the two combined for 49 goals and 129 points.
"It's really good, we got our core group back with a lot of experience and our young guys are starting to get into the systems and starting to figure things out" said Neighbours. "I think we're really confident in our forward group coming into this season, we're really deep and we're going to be able to compete with all four lines."
Complimenting those two wingers will be an experienced group of centermen that features captain Scott Atkinson, 20, four-year veteran Liam Keeler, 20 and sophomore Tyler Horstmann, 19.  Joining the returning centers from last year is the long awaited arrival of newcomer Kaid Oliver, 21, who was acquired in a trade last April with the Victoria Royals and brings 234 games of WHL experience to go along with his 128 career points (57G, 71A).
"He's put up some numbers in Victoria and brings an offensive side of the game along with being one of the best faceoff guys in the league," said Lauer on the acquisition of Oliver. "Having a guy like that means you're going to start with the puck most of the time which is nice to have.  We put a lot of value in 20-year-olds, we have right from day one and we were really excited to get him."
"It's been weird, it's been relly weird and it's been a long time coming," laughed Oliver on the wait to join his new team. "Still working on building more relationships throughout the team and building some chemistry but I think it's coming along pretty fast for the amount of time that we've been here."
Filling out the flanks on the roster will be Josh Williams, 19, who is set for his second full season with the Oil Kings and coming off a career year in goals (25), assists (27) and points (52).  He finished last year on a goal scoring tear finding the back of the net eight times in his final 10 games.  Joining Williams on the wings are Carter Souch, 19, and Jalen Luypen, 18, both of whom set new career highs in goal scoring last season as well.
The team will also have an exciting group of young forwards who are set for their first full tastes of like in the WHL.  Brendan Kuny, 18, Carson Latimer, 18, and Jayden Henderson, 17, all got their feet wet at different times last year while the team's 2019 first-round pick Caleb Reimer, 16, will be looking to make his WHL debut this year.
"I think they're highly skilled players, very fast with offensive upside," added Lauer on his first-year forwards. "It's a matter of working with them, spending time with them and understanding our systems and getting them comfortable in the Western Hockey League.  Last year they dipped their toes in the water a little bit, now they got to get in it.  We're excited to work with them and grow their games."
On the back end the team will see a more balanced dynamic of veterans and rookies.  Ethan Cap, 20, is fourth all-time in franchise history when it comes to games played with 265.  Joining Cap is New York Rangers prospect Matthew Robertson, 19, who is entering his fourth year with club, third-year man Logan Dowhaniuk, 18, and Keagan Slaney, 17, who heads into his second tour of duty with the club.
"There is going to be weight put on our veteran guys, that's just the way it is," said Lauer. "They're going to get a lot of ice time because of the experience they bring, and the knowledge of our systems and I think with having those four guys it gives us flexibly to be creative with our pairings."
Rounding out the defence core are four rookies who will all make their WHL debuts at some point this season; Ross Stanley, 17, who was the team's 2019 second-round bantam pick, Matt Smith, 18, the team's third-round selection in 2018, Ethan Peters, 17, and Blake Heward, 17, who both signed with the team in the off-season.
"Defence is tough, especially at this level, it's a tough transition coming out of midget hockey to the junior level," added Lauer. "It's nice to have the veteran core that we have, I think they're a good group of guys that can help with these young guys along with us working with them on a day-to-day basis."
The team's last line of defence will once again be Sebastian Cossa, 18, who is expected to carry the bulk of the starts between the pipes.  Cossa, another 'A' rated prospect ahead of this year's NHL draft, is coming off a sensational rookie season that saw him set new franchise records for wins (21) and shutouts (4) by a rookie goaltender.
"He played a lot more minutes last year than was expected but he earned those minutes, he took the net away and played very well for us," remarked Lauer on his netminder. "When guys like that have those types of years it's important that they can show they can do it again and that will be the test for him this year."
Accompanying Cossa in the crease will be a pair of rookies in Colby Knight, 18, a 2018 fifth-round bantam pick and Kolby Hay, 16, a 2019 third-round bantam pick.
"We understand the importance of his (Cossa's) draft year and getting him in the net, but we also understand the importance of developing another goalie or two for our organization," added Lauer on how he plans to handle his goalie rotation.
It's been 349 days since the Oil Kings were last scheduled to play a game, and coincidentally that game was supposed to be against the Lethbridge Hurricanes, the team the Oil Kings will host in their season opener.
"We've all been waiting almost a year for this," said Lauer. "Now that it's close everyone is going to be excited, full of energy and the biggest thing is that we want to control that energy making sure to use it in the right way but it will be tough to control at the beginning because guys are going to be anxious and ready to go."
Puck drop on Friday night is set for 7:00 PM at the Downtown Community Arena.
• Discuss this story on the Western Hockey League message board...


Western Hockey League Stories from February 25, 2021
The opinions expressed in this release are those of the organization issuing it, and do not necessarily reflect the thoughts or opinions of OurSports Central or its staff.
Other Recent Edmonton Oil Kings Stories