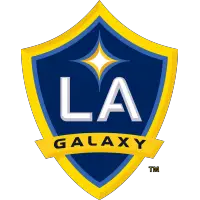 LA Galaxy Postgame Notes and Quotes: LA Galaxy 0, San Jose Earthquakes 4 - Wednesday, October 14, 2020
October 15, 2020 - Major League Soccer (MLS) - LA Galaxy News Release



NOTES:
- The LA Galaxy fell to San Jose Earthquakes 4-0 Wednesday evening at Dignity Health Sports Park.
- With the result, the Galaxy are now 4-9-3 on the season with 15 points.
- Overall, the Galaxy are now 32-26-16 all-time against the San Jose Earthquakes.
- LA Galaxy goalkeeper Jonathan Klinsmann made his LA Galaxy debut Wednesday evening vs. San Jose.
- In their next match, the LA Galaxy will play against Vancouver Whitecaps FC on Sunday Oct. 18 at 7:30 p.m. PT live on Spectrum SportsNet.
Postgame Quotes
LA GALAXY HEAD COACH GUILLERMO BARROS SCHELOTTO
On what he saw in Jonathan Klinsmann tonight:
"About [Jonathan] Klinsmann, I think he tried to make a good game, but we gave the opportunity to San Jose to get to our box and have very clear options on goal, and the goalie couldn't do anything. But you know, he didn't make mistakes he just couldn't save them. Nothing to say to Jonathan based on today."
On the team:
"I think we lost six games in a row and this is not easy. We are very worried because we don't know what has happened after four wins in a row and then you lose six. So, we need to think, we need to work, we need to check what has happened and try to figure it out."
On Chicharito's substitution:
"That was my decision because I think we needed Yony [Gonzalez] to play in front in his position and try to get Efrain [Alvarez] more time with the ball and try to manage the ball."
On what he tells his team and try to keep heads up:
"I've been talking with them recently before coming here, and I said, everyone has to take the responsibility in this moment because we have lost six games. Me as a coach and them as players. But the only way to come back from this moment is to fight, to work, to run and we don't have time to be down. We have a game in three or four days and we have to try to win against Vancouver and that's it. We need to be strong. I am strong and everyone in the locker room is also strong [enough] to fight."
On whether the team gave up tonight:
"No. More than giving up today, it was frustration because they managed the ball since the first moment and we couldn't figure out putting Yony [Gonzalez] wide, but in the last possibility for them to score, they scored in the first half and they came out in the second half with more confidence and in that moment I think we weren't able to get any options to score. And that caused frustration. Every time, as the minutes passed, we got frustrated and you see us, [Cristian] Pavon, trying but he couldn't do too much. Today is the worst frustration. Our mood was down the second half, a little different, but even then, I think it's not good for me as a coach to see that."
LA GALAXY DEFENDER DANIEL STERES
On if he's seeing any quit in team:
"We just seemed all over the place by the end of that game. We're still trying to push, I don't think we're quitting, we're just pushing and we're running one at a time and getting picked apart and by the end of it, that's what happened."
On Jonathan Klinsmann's game:
"Yeah, I thought he did well. He stepped up he had a good game; he made some of the saves he needed to. I don't think many of the goals, he really could have done much about - I mean, even the third one he made a good save on the first initial shot, so we're just taking a barrage of shots and attacks an it's hurting us. I thought he did well, stepped up and played well."
On pregame lineup changes and if there is promise from the changes moving forward:
"I can't really say after tonight that anything looked promising. I don't think we played well at all. I will say the guys who stepped in - like I said Jonathan did a good job - we made a couple changes. It wasn't good from the start."
On reason for loss and whether it was SJ knowing Galaxy well or Galaxy not playing well as a team:
"We weren't getting pressure on them. It was too easy for them to play through us out of the back. I think they were just passing right through us from their goalie, to their center backs, to their center mids. Jackson Yueill is a good player and he's always done well, and we made him look extremely good tonight. And they were just picking us apart, so I don't know, it was probably our doing more than anything - that's just what it was."
On Klinsmann being a vocal leader:
"He was talking; he was talking to us in front of them. He was definitely vocal; like I said, he did a good job. I think in the question asked before, it's hard and weird to say a 4-0 goalie is doing a good job but I think he had a pretty decent game. I don't think many of the goals you can really put on him. So yeah, on his side, I think it was good."
LA Galaxy 0, San Jose Earthquakes 4
Wednesday, October 14, 2020 - 7:30 p.m. PT
MLS Regular Season
Dignity Health Sports Park
Postgame Notes
Scoring Summary:
SJ - Nick Lima (assisted by Andrés Ríos) 44'
SJ - Andy Rios (assisted by Carlos Fierro) 52'
SJ - Tommy Thompson 76'
SJ - Nick Lima (assisted by Cade Cowell) 90'+3'
Misconduct Summary:
LA - Emiliano Insua (caution) 47'
LA - Julian Araujo (caution) 61'
Lineups:
LA Galaxy: Jonathan Klinsmann, Emiliano Insua (Diedie Traore 55'), Daniel Steres ©, Nick DePuy, Julian Araujo, Perry Kitchen, Sacha Kljestan (Carlos Harvey 74'), Sebastian Lletget (Emil Cuello 84'), Cristian Pavon, Yony Gonzalez (Ethan Zubak 84'), Javier Hernandez (Efrain Alvarez 54').
Substitutions: David Bingham, Giancarlo Gonzalez, Gordon Wild, Cameron Dunbar.
TOTAL SHOTS: 8; SHOTS ON GOAL: 3; FOULS: 10; OFFSIDE: 0; CORNER KICKS: 4; SAVES: 7.
Head Coach: Guillermo Barros Schelotto
San Jose Earthquakes: JT Marcinkowski, Tanner Beason, Tommy Thompson (Paul Marie 77'), Florian Jungwirth, Nick Lima, Jackson Yueill, Judson, Chris Wondolowski © (Shea Salinas 72'), Cristian Espinoza (Siad Haji 84'), Carlos Fierro (Cade Cowell 84'), Andres Rios (Luis Felipe Fernandes 84'.)
Substitutions not used: Oswaldo Alanis, Daniel Vega, Eric Calvillo, Jacob Akanyirige.
TOTAL SHOTS: 19; SHOTS ON GOAL: 10; FOULS: 9; OFFSIDE: 1; CORNER KICKS: 5; SAVES: 3.
Head Coach: Matias Almeyda
Referee: Alex Chilowicz
AR1 (bench): Jason White
AR2 (opposite): Kevin Lock
4th: Ramy Touchan
VAR: Ricardo Salazer
• Discuss this story on the Major League Soccer message board...


Major League Soccer Stories from October 15, 2020
The opinions expressed in this release are those of the organization issuing it, and do not necessarily reflect the thoughts or opinions of OurSports Central or its staff.