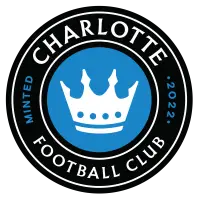 Eric Krakauer on Becoming the Voice of Charlotte FC
November 30, 2021 - Major League Soccer (MLS) - Charlotte FC News Release



CHARLOTTE - Some of the biggest moments in soccer history were etched into legend with the help of the play-by-play commentary that accompanied them.
From Martin Tyler's "Aguero!" exclamation when Manchester City won the Premier League in 2012, to Peter Drury's masterful soliloquy during Roma's incredible comeback against Barcelona in 2018, the biggest moments are often brought to life for the television viewer by the play-by-play announcer.
When Charlotte FC takes to the field in 2022, one of the most experienced broadcasters in North America will be on the call for English-language broadcasts on WSOC-TV and TV64. Eric Krakauer has covered elite competitions around the world for beIN Sports and DAZN, including La Liga, Ligue 1, and the UEFA Champions League.
The multilingual commentator-who led the call on his third Copa Libertadores final at the end of November-is savoring the prospect of being a part of Charlotte FC's inaugural season.
"When I first walked into the club's office, it was absolutely buzzing with energy," says Krakauer. "I thought to myself, 'this is the best decision I've ever made in my career.'"
Born and raised in Portugal, and educated in England, Krakauer gained journalistic experience in the beautiful game when he moved to New York and covered the New York Red Bulls and NYCFC. Since then, he has sought a return to MLS.
"I have always been watching to see if there has been an opportunity to come back to work in MLS," says Krakauer. "When I saw everything Charlotte FC was doing, it seemed like a really good club to me-one with ambition that's doing all the right things.
"The possibility of being part of a club that is starting up, and to help build the culture fabric of the team, felt like it would be the greatest opportunity and privilege.
"I called my agent and said I wasn't interested in any other job in the U.S. except Charlotte FC! He got me an interview and from there it went swimmingly. I'm still pinching myself."
Krakauer, who spent 13 years as a public school teacher before his broadcasting career, describes his move to the Queen City as destiny: in 2019, he made the call on the 2019 Copa Sudamericana Final which was won by Ecuadorian side Independiente del Valle. Their coach was Miguel Ángel Ramírez.
"When Miguel Ángel Ramírez was hired at Charlotte, I thought 'This has to be a sign!'" says Krakauer. "beIN has the rights to the Sudamericana, so I became very familiar with his team and style of football. I think his hire is a really interesting one: if you don't follow the South American game, you may not know who he is. But if you do, you'll know he is a guy a lot of big teams coveted.
"Ramírez is an up-and-coming coach, who is attack-minded and likes to press. I think that translates to a brand of soccer that MLS fans are really going to enjoy."
Krakauer is a meticulous planner, who produces fastidiously detailed 'match boards' like many of his peers on game day, to ensure the best preparation for the match.
"No matter what game I'm calling, I'm super prepared for it," says Krakeur, whose disparate commentary experience ranges from the Japanese J-League to the English FA Cup. "And when I'm not calling games, I'm listening to other commentators and taking notes. I have my style, which I borrow from the English style, the South American Style and the Portuguese style-but I stay true to my own approach.
"I actually have a commentary 'bible' that I have been accumulating over the years. I'd be lost without it!"
Krakauer seized the opportunity to call Inter Miami games for radio broadcast at DRV PNK Stadium in 2021, and is savoring the prospect of regularly conducting his dayjob 'in the flesh,' rather than remotely via feed.
"I have loved working for beIN Sports, but I have been calling games taking place thousands of miles away in a booth. Having the opportunity to be the play-by-play announcer and live every moment of every game, like the fans, in the stadium-I can't wait to feel that.
"I'm really looking forward to being a part of the soccer community in Charlotte."
Charlotte FC will play its first-ever MLS game at DC United on February 26, followed by the inaugural home match against LA Galaxy on March 5.
"It's pretty cool that Charlotte FC plays its inaugural home match against an MLS Founding Father," says Krakauer. "I don't think there's a better opponent for a first home game than the most recognisable MLS brand coming to town.
"Being a part of these moments in MLS history will be incredible. I've already thought about things I'm going to say-I have nothing scripted, but there are things I want to touch on.
"It's so close, just three months away. I'm super pumped"
• Discuss this story on the Major League Soccer message board...


Major League Soccer Stories from November 30, 2021
The opinions expressed in this release are those of the organization issuing it, and do not necessarily reflect the thoughts or opinions of OurSports Central or its staff.