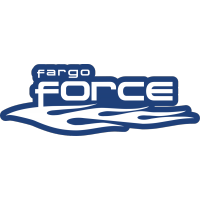 2021 USHL Draft Phase I Recap
May 27, 2021 - United States Hockey League (USHL) - Fargo Force News Release



The 2021 Western Conference Champion Fargo Force added 7 new 2005 born players (plus two previously signed tenders) to their roster for the upcoming seasons in Phase I of the 2021 USHL Draft last night. The Phase 1 picks added 5 forwards and 4 defensemen to the Force protected list.
"It was a great 1st day to the draft", commented Force General Manager Cary Eades. Our scouting staff did extensive research - both in person, and via video - on all of our picks, and we are very excited about their future. We expect all of these players to wear the Black and Blue as they grow and develop".
Round 1 | Pick 7 (tender)
On May 12, 2021, the Force signed right-handed defenseman Matthew Mania to a tender for the 2021 season. Mania's puck handling abilities, skating skills, and vision on the ice allow him to be an impactful player in both the offensive and defensive zone. The 6'0, 186lb, 16-year-old is one of the top defensemen in his age class in the country. During his 2020-21 season with the North Jersey Avalanche 16U's Mania helped lead his team to a National Championship title with 6 goals and 5 assists in 11 games. The 4.5-star recruit is sure to be a big time player with the Force in the future.
Round 2 | Pick 22 (tender)
On May 21, 2021, the Force announced their second tender of the season, 5'11, 170lb, left-handed forward, Tanner Walos. Walos had a huge year with the Milwaukee Junior Admirals 15U team this past season posting 52 goals and 54 assists for a total of 106 points in just 50 games. He's a natural leader, and was Captain of his team. Tanner's a gritty, skilled forward that truly embodies the Force ideals.
Round 3 | Pick 37
After tendering two players prior to the draft the Force selected right-handed defenseman Noah Ziskie with the 37th overall pick of the Phase I draft. During his 2021-21 season with the Oakland Jr. Grizzlies 15U's the smooth skating, 6'1, 171 lb D-man was the top scorer on the blue line with 11 goals and 38 assists for 49 total points in just 50 games.
Round 4 | Pick 54
Damon Bickler, a 5'8, 154 lb right-handed defenseman from Flower Mound, TX was selected next by the Fargo Force. He played the point on the powerplay, and despite being a "mid-sized D-man", he defends very well. In his 2020-21 season with Dallas Stars Elite 15's Bickler tallied an whopping 17 goals and 37 assists, for 54 total points.
Round 6 | Pick 82
After giving up their 5th round pick in prior trade to Lincoln, the Force selected Minnesota native Jake Fisher with the 82nd overall pick in the 6th round. Fisher, a 6'1, 180lb, left-handed forward from Woodbury, MN had an impressive HS season this past year with the Cretin/Derham Hall Raiders, recording 18 goals and 19 assists for 37 points in just 20 games.
Round 7 | Pick 97
The Force followed up their 6th round pick with another center named Jake, this time it was the right-handed forward from Merrick, NY, Jake Lewis. Lewis played his 2020-21 season with the Philadelphia Jr. Flyers 15U AAA team where he recorded 19 goals and 12 assists for 31 total points in just 25 games. The speedy forward led the Junior Flyers to the TIER1 Elite league playoff championship.
Round 7 | Pick 102
With their second pick of round 7 thanks to a previous trade with Muskegon the Force selected 6'0, 190 lb, left-handed forward Christopher O'Flaherty from Kenilworth, IL. During his 2020-21 season with the Chicago Young Americans 15U AAA team O'Flaherty lit up the score sheet with 45 goals and 28 assists for 73 total points in 49 games. He is known for his rocket wrister.
Round 8 | Pick 112
Next up for Force signees was Sean Smith, a 6'0, 190lb defenseman from Canton, MI. Smith played his 2020-21 season with the Detroit HoneyBaked 15U AAA team where the left-handed D-man backstopped his team to a National Championship. He's a physical presence on the blueline and makes a good 1st pass.
Round 9 | Pick 127
With their final pick in Phase I of the 2021 USHL "Futures" Draft, the Force selected left-handed forward from Marquette, MI, Jackson Potulny. In his sophomore season at Marquette Senior High, Potulny topped the point leaderboard with 9 goals and 11 assists in 20 total games for the RedMen. Jackson is the son of Grant Potulny, a Grand Forks, ND native who is now the Head Coach of Northern Michigan University.
With the help of these draft picks and the selections from Phase II today (Thursday, May 27 at 1 PM, CT) the Force look to build on the success over the past few seasons. They are one of the top two winningest programs in the USHL in the last two years and hope to make another run at the Clark Cup next season. This afternoon the Force will round out their 2021-22 roster with players from the 2001-2005 birth years. Stay tuned via ushl.com/draft or follow the Fargo Force social media pages @FargoForce.
• Discuss this story on the United States Hockey League message board...


United States Hockey League Stories from May 27, 2021
The opinions expressed in this release are those of the organization issuing it, and do not necessarily reflect the thoughts or opinions of OurSports Central or its staff.