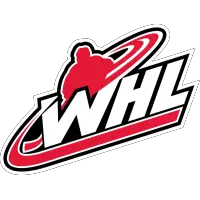 16 WHL Players Selected to Represent Canada at World U-17 Hockey Challenge
October 16, 2019 - Western Hockey League (WHL) News Release



Calgary, Alta. - Hockey Canada announced its 66-player roster, including 16 players currently playing for or drafted by one of the Western Hockey League's 22 member Clubs, to represent Canada at the World Under-17 Hockey Challenge, November 2-9 in Medicine Hat, Alta. and Swift Current, Sask.
The 66 players will be divided into three teams representing Team Canada Black, Team Canada Red, and Team Canada White when they compete against the Czech Republic, Finland, Russia, Sweden, and the United States in their quest for a gold medal.
Featured among the 16 WHL players named to the roster are the top five selections from the 2018 WHL Bantam Draft - forwards Dylan Guenther (Edmonton, Alta. / Edmonton Oil Kings), Sean Tschigerl (Whitecourt, Alta. / Calgary Hitmen), Logan Stankoven (Kamloops, B.C. / Kamloops Blazers) and defencemen Carson Lambos (Winnipeg, Man. / Winnipeg ICE), Nolan Allan (Davidson, Sask. / Prince Albert Raiders).
Name Pos. Ht. Wt. DOB Hometown WHL Club
Jayden Grubbe F 6-2 189 2003-01-12 Calgary, Alta. Red Deer Rebels
Dylan Guenther F 6-0 167 2003-04-10 Edmonton, Alta. Edmonton Oil Kings
Conner Roulette F 5-10 158 2003-05-13 Winnipeg, Man. Seattle Thunderbirds
Matthew Savoie F 5-9 181 2004-01-01 St. Albert, Alta. Winnipeg ICE
Cole Sillinger F 5-11 185 2003-05-16 Regina, Sask. Medicine Hat Tigers
Logan Stankoven F 5-7 167 2003-02-26 Kamloops, B.C. Kamloops Blazers
Sean Tschigerl F 6-0 181 2003-04-11 Whitecourt, Alta. Calgary Hitmen
Kai Uchacz F 6-1 190 2003-06-24 De Winton, Alta. Seattle Thunderbirds
Nolan Allan D 6-1 188 2003-04-28 Davidson, Sask. Prince Albert Raiders
Nolan Bentham D 6-3 186 2003-06-12 Victoria, B.C. Victoria Royals
Carson Lambos D 6-0 204 2003-01-14 Winnipeg, Man. Winnipeg ICE
Kyle Masters D 5-11 159 2003-04-09 Edmonton, Alta. Red Deer Rebels
Graham Sward D 6-2 168 2003-09-12 Abbotsford, B.C. Spokane Chiefs
Olen Zellweger D 5-9 165 2003-09-10 Fort Saskatchewan, Alta. Everett Silvertips
Tyler Brennan G 6-3 193 2003-09-27 Winnipeg, Man. Prince George Cougars
Thomas Milic G 5-11 154 2003-04-14 Coquitlam, B.C. Seattle Thunderbirds
In July, 112 players were invited to participate in Canada's national under-17 development camp and introduced to the Hockey Canada Program of Excellence. The players chosen to represent Canada at the World Under-17 Hockey Challenge were selected by Brad McEwen (Whitewood, Sask.), head scout for Hockey Canada, with assistance from U17 Program of Excellence management group lead Martin Mondou (Grand-Mère, Que./Shawinigan, QMJHL), as well as regional scouts Rob Simpson (Ontario), Jason Smart (West), Darren Sutherland (Atlantic), Shaun Sutter (West) and Darrell Woodley (Ontario).
"After a successful development camp with the top young players in the country, there were many difficult decisions made to select the 66 players that will compete at this year's World Under-17 Hockey Challenge," McEwen said. "We feel this group exemplifies the values of the Program of Excellence and will represent Canada with pride as we compete for a gold medal this November."
The tournament opens with all three Canadian teams in action Saturday, November 2 (7:00 p.m. MT); Team Canada Red takes on Russia at the Innovation Credit Union i-Plex in Swift Current and Team Canada Black faces off against Team Canada White at the Canalta Centre in Medicine Hat.
TSN and RDS, the official broadcast partners of Hockey Canada, will air the semifinal in Medicine Hat on Friday, November 8, as well as the bronze and gold medal games on Saturday, November 9; please check local listings for details. Media accreditation for the 2019 World Under-17 Hockey Challenge can be requested online.
Prior to the start of play, the teams will take to the ice for pre-tournament games on Thursday, October 31, (7 p.m. MT). Team Canada Black will match up against Finland at the Crescent Point Wickenheiser Centre in Shaunavon, Sask., Sweden will play the Czech Republic at the Centennial Regional Arena in Brooks, Alta., Team Canada White will face off against Russia at the Innovation Credit Union i-Plex in Swift Current and Team Canada Red will meet the United States at the Canalta Centre in Medicine Hat.
After a successful ticket launch, event organizers have announced that single-game tickets will be available for purchase starting at $10 for youth and $15 for adults on October 16, and can be purchased online at HockeyCanada.ca/Tickets.
Medicine Hat and Swift Current will receive the net proceeds from all ticket sales as a legacy of the event to support grassroots hockey within their communities. Additionally, recent editions of the World Under-17 Hockey Challenge have resulted in as much as $6 million in economic impact within the host communities.
More than 1,800 NHL draft picks have suited up since the inception of the World Under-17 Hockey Challenge (previously known as the Quebec Esso Cup) in 1986, including 14 first-overall draft picks since 2001 (Ilya Kovalchuk, 2001; Rick Nash, 2002; Marc-André Fleury, 2003; Alexander Ovechkin, 2004; Erik Johnson, 2006; Patrick Kane, 2007; John Tavares, 2009; Taylor Hall, 2010, Ryan Nugent-Hopkins, 2011; Nathan MacKinnon, 2013; Aaron Ekblad, 2014; Connor McDavid, 2015; Auston Matthews, 2016; Jack Hughes, 2019).
For more information on the World Under-17 Hockey Challenge, please visit HockeyCanada.ca or follow along via social media on Facebook and Twitter.
• Discuss this story on the Western Hockey League message board...


Western Hockey League Stories from October 16, 2019
The opinions expressed in this release are those of the organization issuing it, and do not necessarily reflect the thoughts or opinions of OurSports Central or its staff.