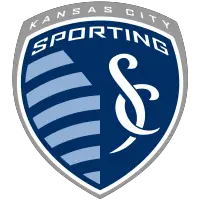 Sporting KC Earns Sixth Straight Home Win
October 2, 2022 - Major League Soccer (MLS) - Sporting Kansas City News Release



Willy Agada's first-half strike propelled Sporting Kansas City (11-15-7, 40 points) to the club's sixth straight home win in a 1-0 result against Seattle Sounders FC (12-17-4, 40 points) on Sunday afternoon at sunny Children's Mercy Park.
Agada, a mid-summer acquisition who has spearheaded Sporting's seven-match unbeaten run dating back to August, moved into a tie atop Sporting's 2022 scoring charts with his eighth goal of the campaign in the 41st minute. The Sounders, who mustered a single shot on target compared to Sporting's 11, needed to win on the penultimate weekend of the regular season in order to preserve their playoff hopes, but the defeat means they will miss the MLS Cup Playoffs for the first time in club history after a run of 13 consecutive appearances.
Sporting are also assured of missing the postseason ahead of next Sunday's regular season finale at FC Dallas, but Manager Peter Vermes' men have hit their stride over the last two months with a 6-1-2 record since the start of August, the second best mark in MLS during that time. Goalkeeper John Pulskamp picked up the shutout on Sunday-the club's fourth in the last six games and the most in MLS since Aug. 27-to help Sporting post its first six-game home winning streak since 2017.
A boisterous sellout crowd created a palpable buzz fitting for the occasion as Sporting were first to threaten inside six minutes. Forward Daniel Salloi galloped down the left wing before pinging a square pass to the top of the box, and although the ball was cut out by a Seattle defender, Salloi pounced by continuing his run and striking low to the near post and forcing Sounders goalkeeper Stefan Frei into his first of 10 saves. Frei produced another stop seven minutes later, diving left to cast aside Erik Thommy's audacious long-range piledriver from 30 yards.
Thommy was at the heart of Sporting's attack once more in the 16th minute, barreling goalward from a central position before losing possession in a tangle with Seattle center back Xavier Arreaga. Sporting striker Willy Agada snapped up the loose ball and uncorked a seething effort that Frei palmed away before Johnny Russell's rebound attempt was blocked through traffic.
Having weathered an early storm, the Sounders replied with a well-orchestrated chance of their own in the 25th minute. Midfield talisman Nicolas Lodeiro made a clever run in behind the Sporting defense and cut the ball across the face of goal to U.S. international Cristian Roldan, whose first-time shot was blocked crucially by Ben Sweat near the goal line.
Sporting's Nigerian forward would give his side the breakthrough goal, but not before Frei did brilliantly to deny Agada with a double-save near the half-hour juncture. Seattle's in-form gloveman thwarted Thommy a moment later, but the one-way traffic was merely a precursor to the match-winner.
Four minutes shy of intermission, Salloi ran onto a perfectly weighted pass from Remi Walter and swung in a low cross from the left wing. Agada adjusted well by reaching out his left leg to secure possession and poke a clever finish low past Frei for his 10th goal contribution in his past nine games. Agada, who has eight goals in his last eight starts, now ranks first in club history with 0.73 goals per match among players who have scored at least five times. Salloi, meanwhile, earned the assist and leads the team in both assists (five) and goal contributions (12) in 2022.
Seven minutes after the restart, Russell went close to doubling the lead with a slaloming run to the top of the box and a shot that fizzed inches wide. Thommy ignited a breakaway shortly thereafter by intercepting a pass and playing to Roger Espinoza, who put Salloi through on goal, but Frei came up with another clutch stop to keep the score at 1-0.
At the hour mark, Seattle forward Fredy Montero went down inside the box under a challenge from Andreu Fontas. Referee Unkel did not award a foul on the pay, but VAR Ismir Pekmic prompted the head official to take a second look at midfield. The VAR review did nothing to change Unkel's mind and the original call was upheld, much to the hosts' relief.
Seattle drove the game for the next 15 minutes, but Sporting remained compact defensively and stifled the visitors in the final third. Backline reinforcements came in the form of Kortne Ford and Kayden Pierre as Sporting effectively put the game to bed with little trouble in the dying embers of the contest.
Sporting will close the curtains on 2022 next Sunday with a visit to playoff-bound FC Dallas (13-9-11, 50 points) at Toyota Stadium in Frisco, Texas. Kickoff is slated for 4 p.m. CT with live coverage on 38 The Spot, the Sporting KC app and SportingKC.com.
QUOTES
Sporting Kansas City Manager Peter Vermes
Thoughts on the match...
First off, to play at a high level with great work ethic and then also to play and keep the ball like we do, it's difficult. It's a hard thing to do. The guys work tirelessly at all of those things and I know that there has been a lot of difficulties throughout the season. But at the same time, as I said before, the effort has always been there. At times, maybe we lost some concentration. But the fact of the matter is that when we got a lot of guys healthy - a lot, not all - and we added a few pieces that we actually really needed which were out because of injury and have been out the whole time, it's very reassuring to see how the team can perform. Seattle is a very good team. We know that. They know that. But it's not easy to play the way that we do and be able to control a game the way that we do. The guys do it against the best. They won the Champions League this year so this was a big match. And I'll be honest with you, we didn't really give up crazy chances today. They had some shots here or there and some opportunities, but nothing over the top. The guys did a really good job. Other than the one that Ben (Sweat) saved in the first half kind of in front of the goal, outside of that everything else was pretty standard. I thought we were very dangerous in the game and I think it was difficult for them to manage us at times.
On seeing out the game as Seattle pushed forward...
Make note, we changed the formation just a little bit. We went to five in the back, four in the midfield and one up top. I thought we actually handled it pretty good. We could have been better at certain things but I I think it actually threw them off. The second that we changed it around, it kind of threw them off because they were finding the game a little bit in between the lines. Once we changed that up, I think it just changed them. I thought that Kortne (Ford) coming in, he does a good job man marking and he's also good in the air. He didn't get tested a ton but he also can close guys down so that helped immensely. Then just getting some fresh bodies on to help the team because that's what you need sometimes. It's a long season. You need guys to be able to close out games. It was a hotter day today. The final thing and you said it, I actually think that their goalkeeper made a couple of really good saves. He really did. He kept them in the game. When (Willy Agada) got that kind of header - maybe off his shoulder, I don't know where it came -- but that was a great save.
On the team keeping four clean sheets in the past six games...
The first thing you have to really take into consideration is consistency. We've been able to play a very similar lineup the last month and a half if you will. We haven't able to do that all season long. Prior to that, we were changing the lineup. I was playing guys at all different positions that had never played in those positions. It doesn't help them. It doesn't help the team. But we had to do what we had to do. There were times where we got a result, but there were a lot of times we didn't and I really think it's because of inconsistency. We've always been a team that -- and I'm a big believer -- when you start finding your form, there's a group of guys that you're working with on a regular basis. They're the ones who are driving the ship. And then every once in a while you can throw somebody into that mix. Even though you don't expect them to come in and carry the load, the players actually help him reach another level. At times we've had to rely way too much on very inexperienced guys that just don't have a lot of time under their belt. So what's changed is that and I think the other is that we've been very consistent about a lot of our training. The final piece is I think we just have gotten confidence based on the way we played and also with the results that have come in. Once you start getting confident, things change. If we had a couple of games left and we got into the playoffs, I think we'd be a pretty interesting team to play against.
On the importance of a win in the home finale...
It's always good to leave a last impression to start the next year. So the win, the shutout, the way we played, it's all very important to how we finish here but more importantly, to how we go into next year.
Sporting Kansas City captain Johnny Russell
On if there was any motivation to eliminate Seattle from playoff contention...
No. I feel we went into the game knowing exactly what they needed. We know they needed to win. The season for us is over in terms of playoffs, but that doesn't change the way we go about our business. We're not going to let someone come here and get points. That's just not in us. It's not the way we're built. It's not the way we've been disciplined to play. We knew they were going to come out and they had to win, but it was going to work to our favor because like the manager said, we are so good at keeping the ball at times and we can frustrate teams. Eventually they're going to switch off and that's when we cause them some serious problems. You've seen it today. Obviously getting the goal as well. It's a great build up goal - the sort of goal that you would expect us to score. So no I don't think them coming here and knowing what they needed to do, it didn't give us any added incentive. We knew exactly what we had to do to finish a season strong, finish it at home strong, and that's what we've done.
On not finishing more of the team's chances...
We want to win games by as many goals as we can. Obviously sometimes it's nice to win it by one but I feel for the way we played and the amount of chances created and the quality chances we created, we probably deserved to win it by a couple more.
On the team's recent run of form...
That's what people are used to us being like. We haven't been at that quality for so much of the season and we just left it too late. But I think teams know, everyone knows this is an off year for us. We continue to play like the way we have in the last month and a half or two months next season and teams are going to start fearing us again. I think they have recently. We're back to feeling good about ourselves, confident and what we're capable of. We've got one game left, so approach that the exact same way. We're going to Dallas to win it. We want to finish the season on a high and then that carries into next year and we're looking forward to putting things right.
Sporting Kansas City defender Graham Zusi
On his return from injury...
Unfortunately, I dealt with some muscle injuries this year. So understandably they want to be careful getting me back in the mix. We had a conversation yesterday about revisiting at halftime to see how I was feeling. I was feeling good. And he said, we'll go 15 more minutes. I don't even know what it turned into, but everything held up really well so I'm happy with that.
On finishing the season strong...
This season obviously didn't pan out the way we would have liked it to or expected and our expectations of how this organization does things so I think we can be very proud and happy with the way that we finished the season - not just this last game, but really the last stretch of games in the last month or two months. I think that says a lot about the mentality of the group. It was a never die attitude towards the end of the season and hopefully that's kind of a sign of what's to come next year.
On the crowd's ovation as he exited the field...
These fans, through thick and thin, have always been there. I can't show enough appreciation for them. I feel like I just have a special bond with the city so just a thank you on my side and hopefully the way I play and I guess the effort I give shows my appreciation for them and they can see that through that work. Not done though, that's for sure. As much as this year has been a little bit frustrating for us, we're going to use all that as energy in this offseason to put in the work and make sure that we're not in that same situation.
On what he's seen from the team while recovering from injury...
I saw us. That's about all I can say. You saw what we are, what makes this team as good as we are. I kind of said it before, but the fact that we are finishing this season the way we are, even being eliminated, shows a huge sign of a great mentality and a group that is playing for and with each other. That's what needs to happen from day one of the season. I think if the guys looked to these last couple of months, it shows what is necessary to be successful.
2022 MLS Regular Season | Match 33
Children's Mercy Park | Kansas City, Kansas
Attendance: 19,439
Weather: 78 degrees and sunny
Score 1 2 F
Sporting Kansas City (11-15-7, 40 points) 1 0 1
Seattle Sounders FC (12-17-4, 40 points) 0 0 0
Sporting Kansas City: John Pulskamp; Graham Zusi (Kayden Pierre 78'), Nicolas Isimat-Mirin, Andreu Fontas, Ben Sweat; Remi Walter, Roger Espinoza (Felipe Hernandez 66'), Erik Thommy (Kortne Ford 78'); Johnny Russell (C) (Khiry Shelton 90+3'), Willy Agada, Daniel Salloi
Subs Not Used: Kendall McIntosh, Logan Ndenbe, Robert Voloder, Uri Rosell, Marinos Tzionis
Seattle Sounders FC: Stefan Frei; Alex Roldan, Yeimar Gomez Andrade, Xavier Arreaga (Will Bruin 66'), Nouhou Tolo; Danny Leyva (Fredy Montero 46'), Josh Atencio (Leo Chu 81'); Cristian Roldan (Ethan Dobbelaere 76'), Nicolas Lodeiro, Albert Rusnak; Jordan Morris (Jimmy Medranda 76')
Subs Not Used: Stefan Cleveland, Jackson Ragen, Will Bruin
Scoring Summary:
SKC -- Willy Agada 8 (Daniel Salloi 5, Remi Walter 3) 41'
Misconduct Summary:
SKC -- Erik Thommy (yellow card; unsporting behavior) 28'
SEA -- Xavier Arreaga (yellow card; unsporting behavior) 49'
SEA -- Josh Atencio (yellow card; unsporting behavior) 77'
Stat SKC SEA
Shots 16 10
Shots on Goal 11 1
Saves 1 10
Fouls 7 13
Offsides 0 1
Corner Kicks 5 3
Referee: Ted Unkel
Assistant Referee: Corey Rockwell
Assistant Referee: Ryan Graves
Fourth Official: Calin Radosav
VAR: Ismir Pekmic
AVAR: Craig Lowry
• Discuss this story on the Major League Soccer message board...


Major League Soccer Stories from October 2, 2022
The opinions expressed in this release are those of the organization issuing it, and do not necessarily reflect the thoughts or opinions of OurSports Central or its staff.