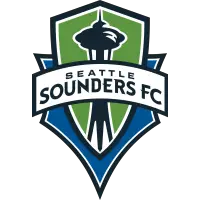 Sounders FC Announces Results of 2022 General Manager Vote and Brand Evolution Details for March to the 50th Campaign
November 16, 2022 - Major League Soccer (MLS) - Seattle Sounders FC News Release



RENTON, WASH.- In conjunction with Alliance Council, Seattle Sounders FC today announced the voting results for its 2022 General Manager Vote, the third in the club's history. Of the 31.4 percent of eligible voters casting ballots, 90 percent gave Sounders FC General Manager & President of Soccer Garth Lagerwey a vote of retention. The outcome of the vote was announced at this evening's Annual Business Meeting, held at the Sounders FC Center at Longacres in Renton.
"The club wishes to thank all Alliance Members who took the time to cast their Sounders ballot this year, making their voices heard on several matters, including the retention of Garth Lagerwey," said Sounders FC Owner & President of Business Operations Peter Tomozawa. "Voting serves a critical role in our society and the Sounders ballot gives our Members a unique way to support the club. We are proud of upholding the guiding principle of Democracy in Sports within Sounders FC through this vote."
With the results of the vote, Lagerwey is reconfirmed as Sounders FC's chief soccer decision-maker. Hired in 2015, the club has seen its greatest successes under his tenure, amassing a 117-87-56 MLS regular-season record and 17-5-3 postseason record, including four MLS Cup Final appearances and two league championships. Additionally, the club became the first MLS team to claim the Concacaf Champions League - and thus qualify for the FIFA Club World Cup - earlier this year. On its development side, Sounders FC's Academy has enjoyed a strong run, producing multiple First Team contributors and winning Generation Adidas Cup titles in 2018, 2019 and 2022, the U-17 U.S. Soccer Development Academy championship in 2018 and the Youdan / Sheffield Cup from 2016-2019.
"It is truly an honor to have the affirmation of the best fans in MLS," said Sounders FC General Manager & President of Soccer Garth Lagerwey. "Leading this club is a privilege I don't take for granted. 2022 brought us immortality and incredible highs, but was not without its challenges. Through it all, I am grateful to our fans who tirelessly support the Rave Green. We win championships for you."
The 2022 General Manager Vote took place this fall as part of the Sounders ballot for Alliance Members, providing the club's Season Ticket Members - collectively known as the Alliance - with the opportunity to cast votes on several referendums related to team and Alliance business as part of the club's belief in Democracy in Sports.
Championed by Drew Carey as a condition to joining the newly minted Sounders FC ownership group in 2008, Democracy in Sports is a pillar of the franchise that believes that fans of the team are empowered to have a real, tangible say in the organization with the right to determine the overall course of the team. This ethos is highlighted by the General Manager Vote, which takes place every four years of a given executive's tenure. Current General Manager & President of Soccer Garth Lagerwey, hired ahead of the 2015 season, was retained following his first General Manager Vote in 2018 and has been retained once again following the 2022 vote.
GENERAL MANAGER VOTE QUICK FACTS
Alliance bylaws require that 40 percent of eligible Alliance Members participate in the General Manager Vote for the final result to be considered valid. This requirement evolved following the first General Manager Vote in 2012 from a 10,000-vote validity threshold to a percentage-based model to account for the growing volume of Sounders FC's fan base.
Under the original bylaws, the club's first-ever General Manager Vote in 2012 saw 41.6 percent of all eligible voters cast a ballot, retaining then-General Manager Adrian Hanauer with a 96.3 percent vote of retention.
In 2018, with the franchise's second vote and updated bylaws, Lagerwey was retained with 37.2 percent of eligible voters casting ballots and a 87.3 percent vote of retention.
This year, of the 31.4 percent of Alliance Members that participated in the 2022 General Manager Vote, 90 percent cast a vote of retention for General Manager & President of Soccer Garth Lagerwey.
• Discuss this story on the Major League Soccer message board...


Major League Soccer Stories from November 16, 2022
The opinions expressed in this release are those of the organization issuing it, and do not necessarily reflect the thoughts or opinions of OurSports Central or its staff.