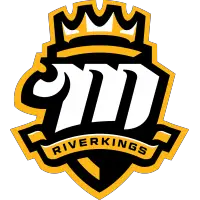 RiverKings Partner with Hernando Parks and Recreation
March 4, 2011 - Central Hockey League (CHL) - Mississippi RiverKings News Release



SOUTHAVEN, MS --- The Mississippi RiverKings hockey team will spotlight the works of Hernando Parks and Recreation on March 25, with funds from RiverKings tickets sold by The Foundation for Hernando Parks & Recreation going to support community youth parks programs.
The parks department has come a long way. When Dewayne Williams first started his job as "Director of Parks and Recreation," there was no parks and recreation system in Hernando.
"The parks were being maintained but not in a purposeful and organized manner," Williams said. "Also, we did not have any children, youth, adult, or senior adult programming. The department staff consisted of the director and four guys who cut grass," he said jokingly.
Today, Hernando Parks and Recreation boasts programs and sports activities for children, youth, adults, and senior adults. Two new parks, Parkway Cove Park and Lee's Summit Park, have been added. The department has grown in staff to include an Assistant Director, Grounds Maintenance Supervisor, Receptionist, and three people maintaining the parks and other facilities, and has won local, state, and national awards.
Hernando Parks and Recreation seeks to be a leader in connecting the Northern Mississippi region, promoting a lifestyle of good health and wellness by providing educational programs for all ages.
"Quality of life is an important issue for all ages," Williams said. "Parks and Recreation programs help make a better quality of life for all ages by aiding in social interaction and creating community unity, health and wellness, and by helping to decrease crime by the programs we offer to our citizens."
Hernando Parks and Recreation hosts events designed to bring the community together in a positive way. The department provides affordable activities for all ages and levels of play.
"Some of the activities we host and organize include Play Day in the Park; School Summer & Youth Extravaganza; City-wide Scavenger Hunt; Rhythm and Arts Poetry in Motion; Park Art; Cookies with Santa; Give, Grow, and Play Weekend; Garden Party; Wee Garden program with ICS Headstart; and Youth Garden Program with area churches," Williams said.
The department believes that parks hold an important place in the community: by providing organized, structured and enjoyable activities for all ages, parks provide a refuge of safety for at-risk youth and allow people with disabilities to be physically active and socially engaged with their community and be cognitively stimulated. Parks provide people with the opportunity to be active in a regular exercise regimen and facilitate social interactions that are critical to the pride of their community, Williams said.
"People visit and move to our communities for many reasons, and one of those reasons is what Parks and Recreation can offer to families and businesses. Even if a person does not want to participate in our sports activities or culture and arts programs, a nice leisure experience in one of our beautiful parks makes a big difference in the attitude and well-being of a person needing to get away from the stresses of life."
Hernando Parks and Recreation believes its parks hold true ecological benefits by preserving critical wildlife habitats through providing vast green space in fast-developing areas. In doing so, Hernando Parks and Recreation hopes to be the embodiment of the American tradition of preserving land for the benefit and use of all people and wildlife.
Williams cites Lee's Summit Park as an example of Hernando Parks and Recreation integrating people and nature in a parks setting. Lee's Summit Parks features play areas, a pond, and a playground as well as an extended multi-use trail leading through natural areas of the park.
"We have learned from our mistakes of building and not taking nature seriously," Williams said. "We have learned that natural environments are more beneficial to our health and economy, while also providing areas for wildlife to thrive.
"Today, people are more aware and educated about nature and construction and how the two can benefit one another. We have learned that in the long term, it is best to invest and do projects properly by conserving as much natural landscape as possible, rather than to take the short cuts and pay dearly later. These factors play a big part in helping people decide where they will spend or invest their funds and resources."
Interested participants can get involved by visiting or contacting the Hernando Parks and Recreation office, located at 2601 Elm Street, Hernando, or at 662-429-2688, or by visiting the dedicated facebook page or visiting the parks website, www.hernandoparks.org. Members of the parks support group, The Foundation for Hernando Parks & Recreation, will also sell tickets.
"I enjoy my profession because I love to make a positive difference in other's lives," Williams said. "Parks and Recreation allows me to make that positive difference and see the results of the programs and activities people enjoy."
The Mississippi RiverKings are supported by their community partners, season ticket holders, fans, and by program-related investments of the Maddox Foundation, an independent private foundation based in Hernando, Miss. To find out more about the RiverKings, call 662.342.1755 or visit www.riverkings.com.
• Discuss this story on the Central Hockey League message board...


Central Hockey League Stories from March 4, 2011
The opinions expressed in this release are those of the organization issuing it, and do not necessarily reflect the thoughts or opinions of OurSports Central or its staff.
Other Recent Mississippi RiverKings Stories