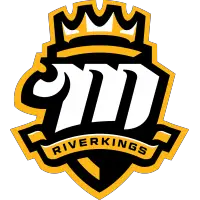 Letter from the President
May 24, 2018 - Southern Professional Hockey League (SPHL) - Mississippi RiverKings News Release



Dear friends,
The Southern Professional Hockey League (SPHL) announced today that the Mississippi RiverKings will be suspending play for the 2018-2019 season. Beginning immediately, we will make full refunds for the upcoming season. We will do everything we can to process those refunds as quickly as possible.
In 2002, when the team was going to close without new ownership, Bill Austin and Doc Franklin approached us. We worked closely with them and the DeSoto County Board of Supervisors to lessen the burden of government by keeping the team from closing which would have left the new Civic Center without a tenant. Without the leadership, vision, and support of the DeSoto County Board of Supervisors, we would never have bought the team. Thank you for the opportunity, and thank you for your friendship and support over the years. Our current Board of Supervisors, Mark Gardner, President, have continued the support and leadership of the earlier boards.
Thank you to the Convention and Visitors Bureau Board and your staff for your support and dedicated effort. Congratulations! With the hard work and efforts of the CVB Board, Ken Purvis and the Landers Center's staff led by Todd Mastry, Executive Director, the Landers Center is extremely successful, attracting many concerts, events, and a new anchor tenant.
Thank you to our fans, season ticket holders, sponsors, business leaders, booster club members, and citizens of the mid-south region for your friendship, support and loyalty for the past sixteen years. Thank you for coming to our games in bad weather and in losing streaks, and for coming to the Face Off Field Trips. Thank you for adopting angels from the trees at Christmas; for donating blood and platelets alongside our team captains; for throwing teddy bears for Toys for Tots; for throwing bagged turtles for St. Jude; for bringing canned food for HeartLand Hands; for adopting dogs from the Humane Societies; for providing over $500,000 to many local nonprofits through jersey auctions.
Thank you to our amazing hockey players for giving your all, every single game. From those who won two championships here, to those who didn't make the playoffs, our hockey team gave their all - donating blood, platelets, hair, and most of their time - visiting at Ronald McDonald House, St. Jude, LeBonheur; reading to students; teaching, coaching, refereeing youth ice hockey and roller hockey. Our players have been leaders on and off the ice; they led us from championships to building playgrounds and roller hockey rinks.
Thank you to our amazing staff. You held us together every day, and you put on an amazing show every night. Thank you for your dedication to our team. Bradley, thank you for picking up the reins at such a difficult time. Amber, thank you for always having a smile in your voice when you answer the phone. Austin, Liam, and Jorge, thank you for your positive attitude, and your willingness to do whatever is necessary. TJ, Mandy, and Kari, thank you for your determination.
Thank you to the SPHL, Jim Combs, Commissioner, Keith Jeffries, Bob McGinn and the rest of our SPHL partners. This league IS different. It's about helping each other, giving back, community, and friendship. Thank you for your leadership during the good times and the bad, and for your friendship through this brutally painful process.
Thank you to our off-ice officials, our referees, our interns (even that really bad one we had a long time ago), our photographers, our national anthem singers, our game day help, puck patrol, and our mascots.
Thank you to Head Coach Derek Landmesser and his unofficial assistant coach and partner, Tammy Landmesser. From your days as a player in a silver wig with a plate of shaving cream in your hand, to your days as Head Coach with a plateful of responsibility, you have loved this team through ups and downs. From teammate to Coach, you're a leader and willing to go the extra mile for your team. Thank you.
Last but certainly not least, thank you to the Maddox Foundation Board and staff who have supported this team with millions of dollars of investments and an equal amount of blood, sweat, and tears. We could not have made it sixteen seasons without your generosity and dedication. Thank you for your tremendous commitment to DeSoto County and the mid-south region.
From those who were here the first season who swept us off our feet to the championship, to those who helped carry Noah's casket, to those who are here now, sweeping up... thank you. Thank you for carrying our team, for carrying Noah, for carrying me. I will always carry you in my heart.
Over the years, we have won and lost many times. Every win and every loss is recorded in my heart, as I know it is in yours. This has been a heartbreaking decision. The lasting impact of the RiverKings hockey team, both in our community and in our hearts, far exceeds our original expectations and hopes.
We will join the SPHL in actively seeking new ownership for the Mississippi RiverKings in the hopes that our team will be able to play again at the Landers Center for the 2019-2020 season. I will buy the first season tickets, and we will be the first corporate partner.
Until then, with a grateful and broken heart, I remain,
Sincerely yours,
Robin Hurdle, President
Mississippi RiverKings
• Discuss this story on the Southern Professional Hockey League message board...


Southern Professional Hockey League Stories from May 24, 2018
The opinions expressed in this release are those of the organization issuing it, and do not necessarily reflect the thoughts or opinions of OurSports Central or its staff.
Other Recent Mississippi RiverKings Stories