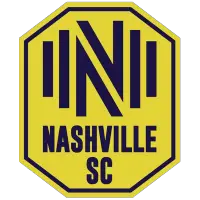 Nashville SC Players Partake in Voluntary Individual Workouts at Currey Ingram Academy
May 11, 2020 - Major League Soccer (MLS) - Nashville SC News Release



NASHVILLE - Last week, a select group of Nashville SC players returned to the club's training fields at Currey Ingram Academy for voluntary individual workouts, in accordance with Major League Soccer rules and local health and safety guidelines.
While that step is certainly significant for a group of players that hasn't been on the training ground together since mid-March, General Manager Mike Jacobs emphasized that this is only the first small step in the build-up to hopefully resuming the MLS season.
"I think it is really important because it's easy to get kind of drunk in the whole euphoria of 'we're back,'" Jacobs said on a conference call with local media last week. "The reality is, this is not a return to play just yet. This is a return to training protocol that will allow our players the same workouts that they have been doing in private parks on untrue surfaces that aren't taken care of, with fans that might interrupt them or potentially spread the virus by contact with other people. The idea is that this return to training protocol is the safest way for our players to continue kind of maintain their fitness."
Jacobs also laid out all of the safety procedures required to make these voluntary workouts possible while protecting the health and safety of the players and staff present.
"When the guys turn up, they'll have designated parking spots that are about three parking spots for each car," Jacobs said. "The fields we're working on will be cut into quarters, so no more than four players on a field at the time, so they're fairly spread out. When they arrive, they'll have their temperatures taken, they'll be wearing gloves and a mask. After their temperature's taken, they'll remove their gloves and throw them out, they'll each go onto their individual space on the field. Once they've got that space on the field, they'll then take their mask off, put their boots on, and then start their training session. Once that concludes, their masks go back on, they go back to the sanitizing station, clean their hands, put a new pair of gloves on, and go home."
Captain Dax McCarty was one of the players that participated in the workouts that began last Thursday, and while he was excited to be back on the pitch, he understood it was just the building blocks of everything that needs to happen before play can resume.
"I think some of the challenge is just the tactical side of the game, that familiarity with your teammates, trying to make sure that you're staying sharp technically but tactically as well," McCarty said. "I think with these individual workouts, you can get a lot out of it, some technical work and some fitness work. But it's really hard to replicate the movement and the technical awareness as a team to be able to start competition again."
Overall, McCarty is looking forward to the day that the Boys in Gold can take the pitch together once again and try to build on the momentum the team created through two MLS matches, and hopefully earn the club's first win after two strong efforts to start the season.
"We're going to be a team that can control more games than we think," McCarty said. "The Portland game, for me, was extremely exciting. I don't think anyone is happy with not getting a win in those first two games, but in terms of the overall performance, so many positives you can take away from those. So it gets me going, it gets my juices flowing just talking about it, because we want to be back on the field so bad. But ultimately, we will do that when it's safe to do so."
• Discuss this story on the Major League Soccer message board...


Major League Soccer Stories from May 11, 2020
The opinions expressed in this release are those of the organization issuing it, and do not necessarily reflect the thoughts or opinions of OurSports Central or its staff.