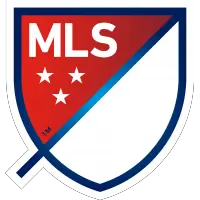 MLS Newsstand - January 27, 2017
January 27, 2017 - Major League Soccer (MLS) News Release



1. Guzan to Atlanta United officially done
By Doug Roberson Atlanta Journal-Constitution - January 26, 2017
BRADENTON, Fla. A chance to add a player with experience on the U.S. men's national team, in MLS and overseas was too much for Atlanta United to pass up in acquiring goalkeeper Brad Guzan, according to club president Darren Eales.
Guzan will join the MLS side from Middlesbrough this summer. Though he can train with the team as soon as the Premier League season ends, he can't play until the MLS transfer window opens on July 11. Atlanta United will have played more than 19 games, more than half of its 34 regular-season matchups, by the time Guzan can mind the net.
"It's an amazing opportunity for us as a club," Eales said.
Manager Gerardo Martino said that Guzan was desirable for the same reasons as Eales. While Guzan is good with his feet, it's his skills as a shot-stopper that were wanted by Atlanta United.
Guzan signed a multi-year deal with financial terms that weren't disclosed. He is a Targeted Allocation Money signing, which leaves Atlanta United with one Designated Player spot remaining. The amount of the transfer fee, or if there was one, also wasn't disclosed.
Guzan has more than 50 appearances for the U.S. men's national team and more than 150 appearances in the Premier League with Aston Villa, Hull City and Middlesbrough.
However, he has fallen behind Victor Valdez as the first-choice goalkeeper this season.
Just 32 years old, and with goalkeepers typically having a longer playing life than those in the field, Eales expects that Guzan can be an important piece of the club for years.
He will join a group of goalkeepers that as of now includes Alec Kann, acquired in the expansion draft, Alex Tambakis, the team's first signing and Alex Kapp, selected in the fourth round of the SuperDraft. The team also has two goalies on trial during its ongoing training camp. Of the first three, only Kann has played in MLS and he has just eight appearances.
Without knowing manager Gerardo Martino's preferred 11 for his starting lineup, there is at least the chance that Guzan could be one of a group of players that could make Atlanta United very strong and experienced up the middle. There is the possibility that Guzan (79 MLS appearances) could play behind central defenders Michael Parkhurst (215) and Zach Loyd (180), and defensive midfielder Jeff Larentowicz (324).
"We needed that blend of young, up-and-coming talent, but also need players that understand the league," Eales said. Brad was someone that fits that bill and will be great for us as a building block as we come into the league."
2. Here's why Atlanta United's signing of Walkes is important
By Doug Roberson Atlanta Journal-Constitution - January 26, 2017
BRADENTON, Fla. Acquiring Anton Walkes on loan from Tottenham Hotspur is an example of how Atlanta United President Darren Eales wants his club to be seen by others in the global game.
"It says a lot that Spurs trust loaning him to us," said Eales, who worked at Tottenham before being hired to oversee Atlanta United. "They know they will get the best available for their player. We want to be seen at this kind of club that elite clubs around the world want to deal with."
Eales knew of Walkes from his time in the academy when he was living and working in England.
After taking the job at Atlanta United, Eales has been travelling back and forth to England during the past two years. He said during a meeting with Spurs manager Mauricio Pochettino last September they discussed the possibility of any players that could benefit from a loan, particularly playing for manager Gerardo Martino, who has a relationship with Pochettino and similar style of play.
Eventually, Walkes' name came up. Atlanta United began to monitor him. They reviewed Walkes' play against Juventus and Atletico Madrid, where as a centerback he had a good game against Fernando Torres, in the International Champions Cub in Australia last summer. They saw his senior team debut in the EFL Cup in September.
Like many players Atlanta United has acquired, Walkes can play a variety of positions. He's primarly a centerhalf, but can play defensive midfielder.
"Depth is hardest thing to build on an expansion team," Eales said. "That's why we've worked so hard, from starting with Charleston last year to (developing an) international loan system.
"We are trying to use everything we can to give 'Tata' the best squad he can have."
Other players Atlanta United have acquired on loan include fullback Greg Garza (Tijuana) and Yamil Asad (Sarsfield).
3. Atlanta United surpasses 27,000 season tickets sold
By Doug Roberson Atlanta Journal-Constitution - January 26, 2017
BRADENTON, Fla. Atlanta United has sold more than 27,000 season tickets with 5 1/2 weeks remaining before the season-opening game against New York Red Bulls at Georgia Tech's Bobby Dodd Stadium.
Club President Darren Eales revealed the total during an expansive interview on Thursday at IMG Academy, where the team is holding preseason training.
"It says that Atlanta is a sports city and that Atlanta loves soccer," Eales said. "You can't argue with it."
The total places Atlanta United second behind reigning MLS Cup h0lder Seattle in sales. The league's average attendance for its 20 teams in 2016 was 21,692.
Eales said they will likely cap season tickets at 30,000 and that decision will be made within the next two weeks. Those who wish to purchase after the cap is reached will be offered partial season ticket, or game packages.
Eales that there are approximately 9,000 members of the Founder's Club, of which 77 percent have purchased season tickets.
Mercedes-Benz Stadium will have a capacity of 40,000 for most soccer games, according to Eales. That means that the lower bowl and mezzanines will be open and that the drapes will be used for the upper bowl. There are some games that Eales predicts will surpass 40,000, which will necessitate opening the upper bowl.
Eales revealed several interesting aspects of the season-ticket sales:
In the Supporters Section, located behind one of the goals, more than 3,500 of the 5,000 available seats have been sold. The two reserve sections have sold out. Of the 16 club options, 14 have sold out. 22 of the 36 sections in the lower bowl have sold out.
Atlanta United revealed in August that it had surpassed 22,000 season tickets sold. Eales said the club has seen several spikes in sales, including the hiring of Gerardo Martino in September, the release of the league schedule two weeks ago, and the SuperDraft, also two weeks ago.
"If you look at history of every club, there is a five-week run up to the first game," Eales said. "The exciting thing for us is how high can the bar can be? We still have 5 1/2 weeks, still have player announcements, the second kit launch..."
4. Atlanta United confirms Pirez signing
By Doug Roberson Atlanta Journal-Constitution - January 26, 2017
BRADENTON, Fla. Atlanta United confirmed the acquistion of defender Leandro Gonzalez Pirez on Thursday .
Pirez, a central defender, comes to Atlanta United from Estudiantes in his native of Argentina.
He is the third Argentinian to join the squad as a player along with midfielder/forward Hector Villalba and midfielder Yamil Asad.
Pirez, like the acquisition of Brad Guzan, is a signing made with Targeted Allocation Money. He has already joined the team.
The team is in the opening days of training camp in Bradenton, Fla..
Pirez, 24, is a native of Buenos Aires who made 38 appearances for River Plate from 2011-15. He joined Tigre in 2015-16, making 30 appearances, before signing with Estudiantes, where he made 15 appearances in 2016.
Pirez joins a defensive group that includes centerbacks Michael Parkhurst, Zach Loyd and Miles Robinson, who the team picked second in the recent SuperDraft, and fullbacks Mikey Ambrose, Mark Bloom, Tyrone Mears and Greg Garza. Jeff Larentowicz and Chris McCann also have some experience playing in the backline.
5. Decatur's Kann focused on winning Atlanta United job
By Doug Roberson Atlanta Journal-Constitution - January 27, 2017
BRADENTON, Fla. Decatur's Alec Kann won't change his approach to trying to win Atlanta United's starting goalkeeping job during the ongoing training camp. And he said he won't change his approach when Brad Guzan, the presumed starter because of his pedigree as a U.S. men's national team goalkeeper and Premier League vet, arrives this summer.
"I'm going to keep doing what I've been doing for the last six years," said Kann, who played at Lakeside High School. "I've never met Brad but I'm sure he's an awesome guy and I'm looking forward to working with him when he gets here. For now, the jobs up for grabs and everyone is hungry to take it by the reins."
Kann is competing against three other players in camp: Alex Tambakis, the team's first signing who played for the USL affiliate in Charleston last year, and trialists Kyle Reynish and Matias Reynares, formerly of Fort Lauderdale. Guzan is expected to arrive after Middlesbrough's season in the Premier League ends in May. He can't play for Atlanta United until the MLS secondary transfer window opens in July.
Atlanta United manager Gerardo Martino said that after the first two days of practices at IMG Academy in Bradenton, Fla., where the team is holding preseason camp, Kann has given a very good impression.
Kann, 26 years old, said he never thought growing up in Decatur that he would one day have the opportunity to play for an MLS team in the city.
He said the soccer culture then was focused mostly on the vibrant youth scene. He said the diversity of the leagues helped him grow as a player and person.
"I wouldn't have changed that for the world," he said. "I know that the city will embrace the team in that way."
After four years at Furman, where the team went 37-16-10, he signed with Charleston in 2012. His big break came in 2013 when he got an opportunity to work out for the Chicago Fire, whose goalkeeper coach was Aron Hyde. The team signed him and loaned him Charlotte in 2014 and St. Louis in 2015, but still made one appearance for Chicago. His contract option was declined in 2015 and he was picked up by Sporting KC in the re-entry draft.
He made seven appearances with two shutouts last season for Sporting. He said he kept an eye on what Atlanta United was doing while remaining focused on his job in KC. Though he played well, he was left on the team's list of unprotected players in the expansion draft held last December. Atlanta United, whose goalkeeper coach is Hyde, selected him with its fifth and final pick in the draft. Now, if Kann makes the team, he may get an opportunity to eat at his favorite restaurant, no. 246 in Decatur, and take more walks along the BeltLine, which he said is among his favorite things to do.
"It was a bit of a surprise," he said. "My family and friends were super excited. I'm over the moon. I never thought it would be possible to have an MLS team in Atlanta and second of all me being on it."
After he was picked up by Atlanta in December, club technical director Carlos Bocanegra said they liked Kann's ability to distribute the ball with his feet, which is something Kann noted on Thursday was a strength. At 6-foot-4, he also has the long reach to fill the goal.
"'Tata' (Martino) wants us to play out of the back," Kann said. "We are going to have a really distinct style of play I think I will fit in well with that style."
6. Quick kicks with Atlanta United's Gerardo Martino
By Doug Roberson Atlanta Journal-Constitution - January 26, 2017
BRADENTON, Fla. Atlanta United manager Gerardo Martino, speaking before practice on Thursday at IMG Academy, gave some interesting answers to questions ranging from the goal of preseason camp to if he had a preference for which position should be filled with the final Designated Player.
Martino, whose English is improving, used a translator for this interview.
So, off we go:
On the goals of the preseason camp: In the first place it's to get everyone in shape physically, to improve everyone's physical fitness. Secondly, it's to start to generate the style of play that they will play this season.
On Brad Guzan: He's one of the best goalkeepers in the United States, he's part of the national team. He's playing in the Premier League, which is one of the top leagues in Europe. Aside from his quality, he also brings experience to the team having played in MLS and also one of the biggest leagues in the world.
More on Guzan: The main goal of a goalie is to stop shots. That's what he does best. The stuff with his feet is nice, but that's not what made him attractive. It is true that Guzan is good with his feet, but so are the other goalkeepers that they have in camp.
On the fullbacks: First important thing about defenders is defending. It's true that they have to defend first, but he likes fullback who can go forward, both on the outside and inside and be involved in the game.
On Homegrown Players Andrew Carleton and Chris Goslin: They have great potential. There's a chance they can make the team. As the season goes, they will spend time with the youth national teams. But he's sure that over the course of the season they will get minutes with the team.
On if he prefers a 4-3-3: My preferred system is a 4-3-3, but it can be a 4-2-3-1. With the group that is being formed, he thinks they have the capability of playing both.
On the preferred position for the final DP. Before I give his answer, I need to point out these were the only words in English he spoke, which made his answer that much more funny: No comment.
7. Q&A: Atlanta United's Kenwyne Jones
By Doug Roberson Atlanta Journal-Constitution - January 26, 2017
BRADENTON, Fla. Atlanta United's Kenwyne Jones gave his first interview to a member of the Atlanta media while standing in the middle of a soccer field in the growing darkness of Bradenton, Fla. on Wednesday.
Jones, a native of Trinidad and Tobago, has a reputation of being a great interview after years of being in the Premier League, where he played for Stoke, Sunderland and Cardiff City, among others.
The big target forward didn't disappoint.
(Note: I only had a few minutes because the players were trying to get back to their housing and I had other interviews lined up with more players who were also trying to get back to housing after finishing the second practice of the day. I apologize if I couldn't dive too deeply with Jones).
Q: Why Atlanta United and Major League Soccer?
A: For me, No. 1, it was about a different experience for myself. I'm from the Caribbean. I'm not from the U.K. I've been playing professionally in the UK for 12 1/2 years. My career isn't over yet. I have three, possibly, four good years left. I wanted to experience a different culture.
I grew up looking at various types of soccer. MLS has been growing and I always wanted to play here someday. Happily, it's with Atlanta United.
Of course it's a beautiful city, a beautiful set-up as everyone can see. It's about helping building a legacy, build a franchise and create a little bit of history.
Q: Do you have any history of doing anything like that outside of soccer? A school or a charity?
A: I don't like to label myself with a specific charity. I have a different outlook on that. It's structured. For me, charity is basically is walking down the street and helping someone out, whether it's someone who is homeless or giving advice at schools. Whatever the case, I can lend my hand to.
Q: How do you think you fit in with what Gerardo Martino wants to do, your skills and his style?
A: We are only two days into preseason so the proper identity of what the team is going to be is still in the works. You can see that they are trying to slowly but surely impress the style and pattern of play. Of course, we still have a couple of people missing. People are going to be missing who are integral to the squad. So we still have a lot of work to do.
In the next week or so we are going to iron out what we are going to start out as and what we are going to play and keep working on that until the season opener. We have quite a few preseason games to go so we are still in the building process. I'm pretty sure working day by day we are going to get onto that. Hopefully what he's planning to do I'll be a fit.
Q: What is your first soccer memory?
A: My first memory actually is watching my uncle in 1989, World Cup qualifying for Trinidad, against the USA. That was my first memory. We needed one point. We didn't get it. That was my first memory.
After that, growing up on World Cups, European Championships, all types of football.
Playing myself, it's just been a continuation, a streamline of events happening from when I was 5 years old until now.
Q: Super Bowl prediction?
A: I'm just becoming a fan of NFL, properly. It goes without saying that I hope the Falcons win because it's going to be my home. I have to support them not just because I'm living there but coming in on the wave of the euphoria and the way they played this year, the things they have to overcome being the underdogs, you have to give them that support, 100 percent.
8. Garber will attend Atlanta United opener
By Doug Roberson Atlanta Journal-Constitution - January 26, 2017
BRADENTON, Fla. MLS Commissioner Don Garber said on Thursday that he will attend Atlanta United's home-opening game against New York Red Bulls at Georgia Tech's Bobby Dodd Stadium on March 5.
Garber confirmed the visit in a tweet from @TheSoccerDon in response to the news that the team has sold 27,000 season tickets for its inaugural season.
"Congratulations, Atlanta United! Looking forward to attending the home opener on March 5."
Atlanta United will play its home games at Bobby Dodd until it moves into the $1.5 billion Mercedes-Benz Stadium on July 30, where it will face Orlando.
9. Minnesota United confirms signing of Orlando City goal scorer Kevin Molino
By Megan Ryan Minneapolis Star Tribune - January 27, 2017
CASA GRANDE, ARIZ. - Adrian Heath still remembers the day he discovered Kevin Molino down in Trinidad and Tobago.
The coach was there to scout a center forward, but this other player on the wing just kept catching his eye.
Heath ended up signing the midfielder in 2011 for his Orlando City SC in the United Soccer League, and he became the league MVP in 2012 and 2014 before the club made Molino its first signing as a Major League Soccer team in 2015.
Now, Molino will reunite with Heath as Minnesota United FC's marquee signing ahead of its inaugural MLS season.
United announced Thursday it had acquired Molino as well as goalkeeper Patrick McLain from Orlando in exchange for $650,000. That includes $450,000 in general allocation money and $200,000 in targeted allocation money. Orlando will also retain a percentage of any future transfer fee for Molino if United were to transfer him outside the league.
Both Molino and McLain will join the Loons in Arizona for preseason camp.
Molino, 26, was Orlando's all-time leading scorer (42) and assists leader (31) and also tallied the second-most appearances (140) and minutes (10,751). He has also played for Trinidad and Tobago's national team since 2010, amassing 35 caps, or appearances, and 16 goals, including two hat tricks, at the international level. The amount of money involved in the 5-8, 155-pounder's acquisition is considerable for an MLS transaction.
United Sporting Director Manny Lagos said it has been a "long" and "very layered" process over several months to strike a deal with Orlando, but United's "expansion mechanism was a great opportunity for [United] to put in the type of offer that is within these historic numbers of transfer deals for MLS."
When Heath was named United's coach in late November after Orlando fired him this past July, he said from his "very first day" that if United could sign Molino, it would be an "incredible pickup."
"For me, it's the best signing we could have made," Heath said. "It's funny, I saw a tweet, somebody said, '[United's] giving an awful lot up.' But you have to if you want to get the best player in the league in his position, and I think that's what we've got.
"At some stages, we didn't think it was going to get done; for obvious reasons, they don't want to lose a really top player," Heath said. "But the league being what it is, it's a good amount of money."
Heath said he knows "everything" about Molino, having worked with him every day for five years and sharing a close relationship as an off-the-field mentor as well as coach. The coach said Molino has a great feel for the game, can score as well as create opportunities and does a little bit of everything. He also said he's never met someone who loves playing the sport as much as Molino does.
Assistant coach Ian Fuller, who also worked with Molino for years in Orlando, called Molino "the most talented individual" he's ever been around, someone who needs to be seen "up close and personal" to be truly appreciated.
But Molino's former coaches did have one area of criticism for the new signing.
"I think his dress sense takes a little bit to be desired," Heath said, while Fuller termed Molino's fashion as "flamboyant."
Where it counts, though, Heath said he knows Molino can fit into his 4-2-3-1 or 4-3-3 formation by playing any of the attacking forward roles. Molino has played on the wings or as the No. 10 - the playmaker or attacking midfielder. Orlando General Manager Niki Budalic said in a statement that Molino had "expressed his desire to leave the club," and the team made the difficult decision to trade him, which was the best for Orlando.
"I know what Adrian expects from me," Molino said in a statement, "and I am really excited to join the club and build a relationship with my new teammates, coaches and the fans. I want to help this team reach the limit."
McLain, 28, is 6-3, 205 pounds and a native of Eau Claire, Wis. He played minimal time for Chivas USA in 2012 and 2013 before spending the next two seasons in the USL with the Orange County Blues and Sacramento Republic FC, where he became the full-time starter. He then played one match for Chicago Fire in 2016 before Orlando took him in the re-entry draft this past December. The Loons have their primary goalkeeper plans centered on John Alvbage, who is expected to arrive in camp later this week.
He is on loan from IFK Goteborg with Minnesota United FC through July 15 with an 18-month extension option after that, according to statements from IFK Goteborg Sporting Director Mats Gren. Draftee Alec Ferrell, who is injured, would bring United's goalkeeper tally up to three.
"We're going to make sure that we've got three healthy goalies on the roster," Lagos said. "And right now, Patrick adds to us making sure we'll have three healthy goalies to start the season."
10. United makes big-money trade with Orlando City
By Andy Greder St. Paul Pioneer Press - January 26, 2017
Minnesota United executed a possibly record-high Major League Soccer trade Thursday, allocating $650,000 to Orlando City in exchange for attacking midfielder Kevin Molino and backup goalkeeper Patrick McLain.
Loons Sporting Director Manny Lagos said he doesn't believe there is any sticker shock considering Molino's value in the global market, not just the MLS world.
"He is in his prime for many years to come," Lagos said. "We are certainly excited and happy to be a part of one of the bigger transactions within MLS. I think that shows our intentions as a club and how we want to go about building a roster. From a global perspective, we got an insanely great value for the acquisition."
Major League Soccer only recently started disclosing compensation for trades, but this deal is believed to tie the biggest allocation trade in MLS history, according to mlssoccer.com.
United reportedly tried to trade for the versatile Molino during the Major League Soccer SuperDraft on Jan. 13, but the Loons' offer of $500,000 in allocation money was turned down, according to FourFourTwo. "It was a layered process and we wanted to make sure that we were working toward a value for the club now and in the future," Lagos said.
New United coach Adrian Heath, who coached Molino in Orlando City from 2011-16, has said before and after the draft that a "huge" signing was in the works. Thursday, he concluded that the club has "plenty of players they are still looking at, but for me, this was the one I was after."
Since the draft, the price for Molino, and McLain, went to $450,000 in General Allocation Money and $200,000 in Targeted Allocation Money, which are two budget pools for MLS teams to spend on players.
Minnesota and Orlando received more allocation money with the expansion draft shrinking from 10 picks to five this year, and Heath said the whole point of the money is to spend it. As part of the deal, Orlando will receive a percentage of transfer fees if Molino is sent outside MLS, but that number is believed to be small and standard in transactions.
Molino, 26, had 11 goals and eight assists in 30 games for Orlando City last season. Heath, who joined Orlando City as coach in 2010, coached Molino and the Lions until he was fired last July. Now reunited, Heath said Molino can play in the middle as a central attacker or outside as a right wing.
In the last year, Heath said he's scouted players in Colombia, Argentina and elsewhere with some price tags being $3 million in a transfer fee and $2 million salary. "Well, I kept coming back to the fact that this kid is better than most of them," he said.
Given Molino's production, he was a bargain last season with a guaranteed compensation of $121,000, according to numbers released by the MLS players' union in September. Molino was dissatisfied with his contract, and Orlando had been widely shopping Molino to other clubs, a source said.
"I spoke with Adrian and he asked me if I wanted to be a part of Minnesota United and join the team and that was it - I have worked with him for a long time, so it was an easy decision," Molino said in a statement. "I know what Adrian expects from me and I am really excited to join the club and build a relationship with my new teammates and coaches and the fans."
Molino, who is from Trinidad and Tobago, was Orlando City's first MLS signing in 2014 before the Lions made their debut as an expansion franchise in MLS in 2015. He didn't have a goal or assist in seven games during the 2015 season before he tore an anterior cruciate ligament in his knee.
With the Trinidad and Tobago national team, Molino has 16 goals in 35 appearances.
Molino was a standout on Heath's Orlando teams in the third-tier United Soccer League. Molino was named USL MVP in 2012 and 2014, when he set a league record with 20 goals as Orlando won the regular-season title.
McLain, of Eau Claire, Wis., is a 6-foot-3 keeper who played in one game with the Chicago Fire in 2016. He earned $72,500 last season and was acquired by Orlando in the MLS re-entry draft. He played in two games with Chivas USA in 2013 before spending 2014 and 2015 in USL and collegiate soccer at Cal Poly.
Both players will soon join United in preseason training camp in Arizona.
11. Orlando City trades Kevin Molino to Minnesota in record MLS deal
By Alicia DelGallo Orlando Sentinel - January 26, 2017
The last remaining player from Orlando City's original 2011 roster is now gone.
Midfielder Kevin Molino was traded to 2017 expansion side Minnesota United FC on Thursday in one of the biggest deals in Major League Soccer history.
The Lions sent Molino and recently-acquired goalkeeper Patrick McLain to Minnesota for a total of $650,000 - $450,000 in General Allocation Money and $200,000 in Targeted Allocation Money - as first reported by the Orlando Sentinel.
Orlando City also will retain a percentage of any future transfer fee if Molino is transferred outside of MLS by Minnesota.
Molino will reunite with former Lions coach Adrian Heath, who now leads Minnesota. Reports that Orlando City turned down a massive offer from Heath's team circulated earlier this month. Lions manager Niki Budalic said at the time the club was not interested in trading Molino, who was a big part of the team's plan for the upcoming season.
"Nothing has changed, we always wanted to keep Kevin," Budalic told the Orlando Sentinel. "We made every attempt to resolve the situation, unfortunately he had made his opinion that he wanted a new challenge and [to] move on. Once he did that, we felt we couldn't convince him to stay.
"We talked contract, new contracts, we had several discussions in person and on the phone, we dealt with his agent - at the end, we all agreed it was best to go our separate ways. The most important thing is we're not prepared to keep people here who aren't happy. We want people here who are committed to helping this team win, and we didn't feel that was the case with Kevin."
Budalic said he will let head coach Jason Kreis decide whether the Lions need to acquire another player to replace Molino, a Trinidad & Tobago national team player. Budalic believes they have enough attacking pieces, but it will depend on how players perform during the preseason.
McLain was selected by Orlando City in December's MLS Re-Entry Draft to back up starting goalkeeper Joe Bendik. The club will seek to replace him as quickly as possible, Budalic said.
Molino was an Orlando City original, joining the team in 2011, when the Lions first arrived in the city as part of the United Soccer League. He was the club's first MLS signing before entering the league in 2015.
However, he had reportedly grown unhappy with his contract after hearing multiple clubs wanted him. Speculation about his future with the team continued when he was not part of Orlando City's first days of preseason training, which began Monday.
"I spoke with Adrian and he asked me if I wanted to be a part of Minnesota United and join the team and that was it. I have worked with him for a long time, so it was an easy decision," Molino said in a statement released by Minnesota.
The versatile attacking midfielder leaves as Orlando City's all-time leader in goals (42) and assists (31). He helped the Lions on both wings last season and can play in the No. 10 position.
After guiding the club through its initial USL days as the league's leading scorer and MVP in 2014, Molino entered the team's inaugural MLS season with high expectations before tearing his ACL after seven appearances. He endured surgery and months of rehab to get back on the pitch for 2016, finishing the year second on the team in goals (11) and assists (8). He made 26 starts in 30 appearances for 2,315 minutes, and was one of three finalists for MLS Comeback Player of the Year.
Heath long praised Molino's ability and potential, so it was not surprising he pursued his former player after being hired as Minnesota's inaugural head coach.
"Where do you start with Kevin - Heath said in Minnesota's release. "As a player, he has incredible touch on the ball, can score goals, can create goals, he has great balance, there's nothing he can't do with a football. In my opinion he's the best player in his position in the country."
The blow of losing someone largely considered an embodiment of the heart and history of Orlando City was slightly tempered by the amount of money received in return.
Major League Soccer only began disclosing the amount of allocation money involved in trades two weeks ago at the MLS SuperDraft. The $650,000 Orlando City received reportedly ties the largest trade in league history.
Explaining General Allocation Money (GAM) and Targeted Allocation money (TAM) can be complicated. In short, GAM is allotted annually to each club in addition to salary budget. It can be used in trades, to buy down a player's salary budget charge, sign players and offset loan and transfer fees, among other uses. TAM can only be used on players whose salary and acquisition costs exceed the league's maximum budget charge.
"We always want to strive to improve the team and this helps afford us to move forward in a different direction," Budalic said. "Of course we're sad to lose Kevin, he was a big part of this club for seven years, from the beginning. He grew with the club and, from our perspective, that was a difficult decision."
12. Hermann Trophy star Harkes on familiar turf with D.C. United
By Thomas Floyd Washington Times - January 26, 2017
Ian Harkes' reputation precedes him. As the D.C. United rookie took the field Monday for his first practice as a full-fledged professional, goalkeeper Bill Hamid played up the hype.
"There," he said, "is the Heisman guy."
An awkward silence ensued. While Harkes remained mum, a teammate interjected: Hamid had playfully mixed up the trophy given to college soccer's top player with the famed football honor.
Finally, Harkes muttered a correction: "It's Hermann."
"And he put his head down," Hamid recalled. "He has a good humbleness about him."
United announced the signing of Harkes on Monday, two weeks after the 21-year-old midfielder capped a prolific four-year career at Wake Forest by claiming the Hermann Trophy.
The son of United legend John Harkes, Ian was allowed to circumvent the MLS draft and directly sign with United as a "homegrown player" after representing the club's youth academy.
Although Harkes explored opportunities in England - where he was born before growing up in Fairfax - the appeal of playing for the hometown team his father captained to MLS Cup titles in 1996 and 1997 was too tempting.
"It was kind of a whirlwind at the end trying to figure out what the next steps were," Harkes said. "I knew D.C. was the right decision all along."
Just 3 years old when John Harkes was traded by United in 1999, Ian doesn't remember much of his father's time with the club. But he does recall joining his family on the RFK Stadium field for his father's send-off game, an exhibition between United and English club Tottenham in May 2003.
A lifelong United fan, Harkes joined the team's academy in 2009 and went on to captain the Under-16 and U-18 squads while also playing for Gonzaga College High School in the District.
"I'm a romantic, as you know, with this club, and I love the story behind it," said coach Ben Olsen, who played with John Harkes at United. "Even more important than that, he's a great player. He is a fantastic soccer player, and I think this is a very good spot for him to grow over the next couple of years.
"Then we'll see. He has all the tools and skill set to have success at the MLS level and beyond."
Harkes sees himself as a two-way central midfielder, though Olsen noted the rookie also could play as the defensive midfielder in United's 4-1-4-1 formation. A calming presence on the ball, Harkes recorded five goals and four assists while leading Wake Forest to the College Cup final in December.
"He's good with the ball at his feet, he's good moving into space, he's evasive," said United defender Jalen Robinson, Harkes' teammate at Wake Forest. "You just can't get it off his feet. He can keep possession, and that's what this team needs - someone who can keep the ball moving."
Olsen added: "I think he's going to fight for playing time. I can't say he's going to be a starter for this team, but I've seen enough of him that I know he's going to push guys. He's competitive enough to want to be on the field on the weekend."
Short term, Olsen expects Harkes to compete for a starting spot in United's 2017 MLS opener against Sporting Kansas City on March 4 at RFK Stadium. Harkes will look to make his preseason debut Wednesday, when the club faces the U.S. Under-17 national team in Bradenton, Florida.
Long term, however, he is seen as a potential centerpiece for a team strengthening its core ahead of the scheduled opening of a soccer-specific stadium in 2018.
Harkes' ceiling is high. But, as Hamid found out Monday, he has a knack for staying grounded.
"You always want to play right away and get in, but I know realistically there are a lot of strong midfielders on this team," Harkes said. "So I'm just looking to help the group as much as possible in training and hopefully that will translate into games."
13. FC Dallas finally confirm Colman
By Dan Crooke Dallas Morning News - January 26, 2017
FC Dallas finally announced the capture of 22-year-old Paraguayan striker, Cristian Colman, for a reported $2m fee from Nacional Asuncion.
With almost two weeks passing since Dan Hunt's revealing Tweet, rumors swirled that Colman did not want to play in MLS, and that his initial club 3 de Febrero - who still owned 50% of his playing rights - had demanded more money with the likes of Gremio, Sao Paulo and Club Leon all in the market for Colman's services. The rocky relations between the United States and Venezuela, and the effect on visas, was a more likely culprit however. Technical Director, Fernando Clavijo, described the deal as the most stressful transfer he has dealt with, in an interview with FCDallas.com's Daniel Robertson, but lauded the results of a difficult process.
"Cristian Colman is a guy who will come here and score goals," Clavijo said. "Hopefully, he can help us to win an MLS Cup and a CONCACAF championship. We're really excited."
Colman scored 31 times in 105 appearances in the Paraguayan Premier Division, with an average of a goal every 220 minutes, similar to Maxi Urruti's 219 minutes per goal. The young Paraguayan's production was up in the past year, hitting the net every 172 minutes, slightly ahead of the likes of Dom Dwyer, Jordan Morris, Kei Kamara, and Cyle Larin. At 6'1" 174lbs, Colman is physically similar to Urruti and Tesho Akindele, with a similarly high work rate and decent pace.
There are concerns in Colman's game, one of which will be remedied by some time with a former member of the Paraguay national team staff. Cristian Colman averages 14 complete games a year, significantly less than the 26 times Maxi Urruti went past the 85-minute mark last year. We have seen Fabian Bazan work miracles with Mauro Diaz's thigh and hamstring issues, as well as his general fitness over the past few years. Bazan's approach is to set individual programs, even for number of reps on a team drill, rather than the traditional one-size-fits-all approach.
The other issue that Cristian Colman displayed in Paraguay was indiscipline. In 31 appearances last year, Colman was shown the yellow card seven times and sent off once. Dallas has two players that are popular with officials, in Atiba Harris and Carlos Gruezo. Harris received 10 yellows in 37 games, Gruezo received the same in 34 games.
Colman will count as an international player and a Young Designated Player. Earlier reports suggested that his salary would sit around $700,000 per year, with a $300,000 signing bonus. Only $200,000 will count against the team's salary cap due to his age and designated status.
14. FC Dallas facing real sense of urgency as Champions League quarterfinals loom
By Jon Arnold Dallas Morning News - January 26, 2017
FRISCO -- Outwardly, FC Dallas' Thursday training session didn't appear any more frantic than a typical practice during last year's preseason. Talk to the players, though, and there's a real sense of urgency.
There has to be. FCD returns to action earlier than usual this year, facing Panamanian side Arabe Unido in a CONCACAF Champions League quarterfinal series. The first of two legs is Feb. 23. MLS teams often have struggled to get past the quarterfinals, with Mexican and Central American teams entering the contests after two months of regular-season play, while MLS sides are still in preseason.
"I think the coaches are really stressing that we have no time to waste," said midfielder Kellyn Acosta, who is recovering from a left ankle sprain that forced him to leave U.S. national team camp. "We have to jump in and get going because we have a big game on the 23rd and right now [we're] gearing up. We've been doing two-a-days and getting everyone fit and ready for the upcoming game because it's not going to be an easy one. We need to get started off on the right foot."
To do that, FCD has planned a trip to Argentina, where the start of the season has been delayed with the league's clubs locked in a dispute with the federation about finances and television rights. With the situation in flux, it's unknown exactly what the team's schedule will be. But Club Atletico Lanus announced a friendly against FCD, and FCD also could face giants like Boca Juniors should the delay last into February.
"I think they're talking about five games down there? They're talking about a lot," goalkeeper Chris Seitz said. "We're going to be getting our fitness in through all the games and we'll be game-fit for the February game. I think that's obviously the big concern starting three weeks early. But giving us as many games as they're giving us through preseason is really going give us the ability to be ready for that."
The delay also could give FCD matches against Argentine clubs' best sides. In previous trips out of the country, Dallas had to settle for games against youth teams.
"We have created a different model in the preseason this year when we need to speed up the process of readjusting the players from the offseason, getting them back into training habits that they left in December and getting into competition mode as soon as possible," coach Oscar Pareja said.
The team also has made some offseason modifications, signing players that it believes will bolster positions that needed improvement. FCD brought in Roland Lamah to fill the left wing spot left vacant after Fabian Castillo's move to Turkey and signed Ecuadorian Anibal Chala to provide cover at left back. And Thursday, the team announced the long-awaited signing of Paraguayan forward Cristian Colman.
The biggest key to getting a quick start, though, may be how quickly Javier Morales takes to his new club. The former Real Salt Lake playmaker signed with FCD during the offseason as a like-for-like replacement for Mauro Diaz, the attacking midfielder who tore his Achilles late in 2016 and isn't expected back until the summer. Morales, 37, said Pareja's approach is a familiar one for a player with experience in South America, but still demanding.
"It didn't surprise me, but the truth is it's motivated me a lot. It's a style I've been used to since I was young," he said.
15. Fútbol or football? F.C. Dallas and Cowboys share similar success and failure
By Rick Gosselin Dallas Morning News - January 26, 2017
FRISCO -- The 2016 seasons of the Cowboys and FC Dallas are mirror images.
The Cowboys were one of the league's youngest teams, as was FCD. The Cowboys had their share of Pro Bowlers: Dak Prescott, Ezekiel Elliott, Dez Bryant, Tyron Smith, Zack Martin, Travis Frederick and Sean Lee. So did FCD as Kellyn Acosta, Tesho Akindele, Carlos Gruezo, Matt Hedges and Walker Zimmerman all were call-ups to play for their national teams.
The Cowboys lost the face of the franchise, Tony Romo, when he suffered a broken bone in his back in the preseason. FCD lost its most dynamic player at midseason when midfielder Fabian Castillo forced his way off the roster to play in Turkey.
A young new star emerged in Romo's absence, Prescott, and a young new star emerged in Castillo's absence, Mauro Diaz. The Cowboys claimed the top seed in the NFC playoffs with a franchise-record-tying 13 victories. FCD was the top seed in the MLS playoffs with the best record in franchise history (17-8-9).
Then the Cowboys failed to survive their opening round of the playoffs, losing to the Green Bay Packers this month in the NFC semifinals. FCD also failed to survive its opening round of the playoffs, losing to the Seattle Sounders in November in a two-game aggregate, four goals to two.
But here's where the similarities end. FC Dallas is already in training camp working to take the next step in the evolution of its franchise. The Cowboys must wait until July to go to camp.
FCD has plenty of hope and talent to build on. Oscar Pareja was named MLS coach of the year, Hedges MLS defender of the year and Hedges and Diaz were named first-team all-stars. FCD sought to claim three trophies last season and won two of them -- the Lamar Hunt U.S. Open Cup and its very first Supporters' Shield for having the best record in the MLS.
But the Cowboys didn't close the deal by winning the Lombardi Trophy, and FCD failed to close the deal by winning the MLS Cup.
"We can build off the momentum," Akindele said. "Now we know we're good enough. The first couple years we said, 'We have some good players but we were a young team.' Then last year we said, 'We're young, but we can also get the job done.' Now there's a belief that we're one of the best teams in the league. I think we have a little bit of swagger."
On paper, FCD could be better than the team it fielded in 2016. By July, anyway. That's when Diaz is expected back from an Achilles injury that ended his season prematurely in October and kept him out of the playoffs.
In the meantime, the Hunt family opened up the pocketbook this offseason to make one of the best rosters in the MLS even better.
"We addressed the glaring needs we had," club president Dan Hunt said. "We needed more fullbacks [Anibal Chala]. We needed another striker. We needed to address the left wing [Roland Lamah]. It's hard to unseat starters once they've had success. But we've brought in a couple of players who, if nothing else, will make our starters better. But we expect them to play games."
Chala came from Ecuador and Lamah from Hungary. The potential help at striker is expected to come from Christian Colman, whom FC Dallas has reportedly acquired from a Paraguayan team for a $2 million transfer fee -- the most the franchise has ever spent for a player. But the ink on that contract is not yet dry, and he hasn't reported yet.
Another key addition was midfielder Javier Morales, the club's top MLS free-agent priority. FCD signed him away from Salt Lake City, where he was a former all-star and the franchise record-holder for career assists. He fills the void created by the Diaz rehabilitation.
"I can't say we're more talented," Akindele said. "This is a different team [from 2016]. We lost some players, and we also gained some key players. So it's hard to tell before the start of the season. But we're definitely set up to have the same amount of success, if not more than last year."
FCD heads to Argentina for a series of exhibition games in February, then returns home for a Feb. 23 CONCACAF game against Arabe Unida of Panama at Toyota Stadium. The MLS regular season begins March 4 at the Los Angeles Galaxy. Hunt reports the franchise has already sold a record number of season tickets for 2017, so the expectations are there off the field as well as on.
"Disappointment is a great motivator," said Pareja of FCD's postseason failure of 2016. "I'll carry that with me always. I recall the moments when we need to be better, and that pushes me. We feel we have unfinished business. The MLS Cup is the objective."
16. Erick Torres ready for fresh start with Dynamo in 2017
By Corey Roepken Houston Chronicle - January 26, 2017
Erick Torres arrived in Dynamo training camp this week with unmistakable enthusiasm and big plans for his second stint in Houston.
The 24-year old forward spent the last three months of 2016 on loan with Mexican side Cruz Azul FC, but an injury severely limited his playing time. Unable to see enough of Torres in person, Cruz Azul declined its purchase option and sent him back to the Dynamo.
Now Torres hopes to make good on a fresh start with the club that paid a reported $5 million transfer fee to acquire him after his former club Chivas USA folded.
"I'm happy to be here," he said. "This is a new year, a new season and I'm optimistic for the future. It begins with the preseason. You have to set the tone there and I'm very glad to work with the group of players we have for the upcoming season."
Torres, one of Houston's three Designated Players, has been reunited with coach Wilmer Cabrera, who bossed Chivas USA in its final season in 2014. He coaxed 15 goals out of Torres in 22 games, which led to Torres being named an MLS All-Star.
There have been plenty of setbacks for Torres since he arrived in Houston. One of the toughest obstacles for him to overcome last season was constant trips in and out of the country to train with the Mexico Olympic Team.
"There won't be many trips with the national team this year and that will help me generate a rhythm here and train on a daily basis with my teammates," Torres said. "I'm very anxious to start the regular season, to score a good amount of goals."
Scoring one goal would be a victory all by itself. Torres has not done that in 22 appearances over the last year and a half. A big step will be taken, Cabrera said, if Torres can rid himself of the high pressure and play with confidence.
"Yes, my first goal is overdue," Torres said. "And I am working toward scoring much more than just one goal."
17. Gbenga Arokoyo enjoying fresh start with Portland Timbers after escaping chaos in Turkey
By Jamie Goldberg The Oregonian - January 27, 2017
TUCSON, Arizona - By the summer of 2016, Gbenga Arokoyo no longer felt safe playing professional soccer in Turkey.
He had joined Turkish club Gaziantepspor back in 2014 and quickly found his groove on the field. But over the next two years, the country had become destabilized by the region's mayhem and turmoil. The nearby civil war in Syria, a chilling wave of terrorist attacks and random bomb blasts in city squares and public places had everyone on edge. Arokoyo had started to feel nervous going out near his home in Gaziantep. And after a devastating and deadly failed coup rocked the country last summer, he knew he had to leave.
The Portland Timbers came calling at just the right moment.
"I came here by God's grace," Arokoyo said.
* * *
As a child growing up in Kabba, Nigeria, Arokoyo dreamed of one day becoming a doctor. But his parents didn't have the financial means to help him earn a medical degree. So, the gifted athlete decided to pursue soccer instead.
At 16, Arokoyo joined the Kwara Football Academy, one of the best soccer academies in Nigeria. Two years later, he signed his first professional contract to play for Kwara United in the Nigeria Premier League. He soon earned a call-up to the Nigeria U-20 National Team and was part of the squad that won the 2011 U-20 African Youth Championship.
After his eye-opening performances with the Nigeria U-20 National Team, the physical and talented center back began to receive offers from clubs abroad. In 2012, Arokoyo made the decision to sign with Swedish club Mjallby AIF, hoping that he could take his game to the next level in Europe.
"I got several offers to play abroad, but I chose to play in Sweden," Arokoyo said. "I saw it as a chance to learn and develop."
Arokoyo spent three years in Sweden, making 56 appearances for Mjallby AIF in Sweden's top division.
But in 2014, he once again felt like it was time to move to the next level. He signed with Gaziantepspor and left for Turkey, hoping that he would be challenged as a defender in a new league and country.
"I enjoyed every moment in Turkey until I didn't feel safe anymore," Arokoyo said.
* * *
The Timbers had first started tracking Arokoyo back when he was competing for Mjallby AIF in Sweden. They were excited by his strong and physical presence on the field and the impressive maturity and experience that the then-20-year-old defender demonstrated for someone of his young age.
And by the summer of 2016, it was clear that the Timbers needed to sign a center back.
The club had struggled on defense throughout the season and, to make matters worse, veteran center back Nat Borchers had gone down with a season-ending Achilles injury in late July, leaving a massive void and lack of stability on the backline.
The Timbers made the decision to sign English defender Steven Taylor to replace Borchers in the short-term, but the club also wanted to be prepared for the future and they believed Arokoyo could be a long-term answer.
When the Timbers offered Arokoyo a chance to escape the turmoil in Turkey and start fresh in Portland, he jumped at it. With the Timbers, he saw a chance to start a new chapter in his career.
"When I got the offer to come here, I didn't think twice because I believe this is a team that has a goal, that has a passion to be successful," Arokoyo said. "I saw it as a good opportunity to come to another country, to come to the U.S. and show what I can do best."
* * *
On Thursday morning, five months after making his way safely out of Turkey, Arokoyo stood on a training field in the sunny Sonoran Desert air of Tucson, Arizona intently listening to Timbers coach Caleb Porter give his team instructions ahead of preseason training.
After suffering an injury shortly after arriving in Portland and making just one cameo appearance for the Timbers last season, Arokoyo, now 24, enters 2017 as the favorite to earn the starting role at center back alongside Liam Ridgewell.
"We feel like he's strong, he's physical, he's a ball winner and he's a good pairing next to Ridgewell," Porter said. "He should be in the prime of his career and he has played at a high enough level where he should be able to step in and win the job. But he has to earn it."
Arokoyo, at least, feels like he's where he belongs. With a clear head and a fresh start, he is ready to give everything he has on the field for the Timbers.
"I feel good and I'm happy right now," Arokoyo said. "I just have to keep working."
18. After nine years in Kansas City, Chance Myers ready for new 'challenge' with Portland Timbers
By Jamie Goldberg The Oregonian - January 26, 2017
TUCSON, Arizona - Chance Myers smiled as he joked and chatted with his new Portland Timbers teammates ahead of preseason training at the Kino Sports Complex Wednesday morning.
He didn't seem to notice that his former club was training just one field away.
Myers had been Sporting Kansas City's longest tenured player before hitting free agency last fall. After spending his entire nine-year professional career in Kansas City, the 29-year-old was ready to take a chance with a new team. He chose Portland.
"I've been in Kansas City for nine years, so this is my only transition professionally," Myers told The Oregonian/OregonLive. "But I visited Portland and I had really good vibes. It was always a really fun environment to come and play in, so I'm really excited. It's a great opportunity for me."
Myers first arrived in Kansas City in 2008 when the then-Kansas City Wizards drafted him No. 1 overall in the MLS SuperDraft. The right back went on to become a mainstay on Kansas City's backline from 2011-13, recording two goals and 16 assists during that time.
But injuries sidetracked his career.
After dealing with multiple injuries during his early years in Kansas City, Myers suffered a season-ending Achilles injury in 2014 that kept him off the field for more than a year.
While coming back from the injury was difficult, Myers said he learned to see the game in a new light and grew as a player and leader as he watched from the outside for over a year.
"I learned how to coach," Myers said. "I watched a lot of games. I watched a lot of film because that's all I could really do. So, I learned to pick apart transitional moments and defensive moments and just tried to really be a student of the game more so than I ever had in the past."
While he went on to make 10 starts in 2015 after returning from the injury, Myers saw his playing time decrease substantially in 2016 when he made just six starts as Saad Abdul-Salaam took over the right back role in Kansas City. After the 2016 season, it seemed likely that Myers might move on to another team.
It's fitting that he ended up in Portland.
The only two goals of Myers' career came against the Timbers in a game on April 27, 2013. And he netted the lone own goal of his career in a game against the Timbers in 2012, something his teammates have never let him forget.
"My only three goals professionally are against the Timbers or for the Timbers," said Myers with a laugh. "Hopefully, we'll keep it going for the Timbers now.
In Portland, Myers will continue to have to fight for playing time, but he relishes the competition. He comes in as the presumed backup to right back Alvas Powell and is ready to both compete for minutes and push Powell to be a better player. Myers said his locker is next to Powell's and he is looking forward to getting to know his fellow right back.
"Alvas is a great player," Myers said. "My job is to make him better and push him and if I'm going to step in, I need to do my job as well. So, it's going to be a competition, but he's a great player and I want to make him better as well. It's only going to help the team."
While Timbers coach Caleb Porter said that it was Myers that first showed interest in coming to Portland, the right back checked a lot of boxes for the Timbers this season as well.
After a disappointing 2016 campaign where Portland failed to make playoffs, the Timbers made it an offseason priority to increase depth and competition at every position, as well as bring added leadership into the club. Along with bringing leadership and providing depth, Myers is also known for being able to get up the field and contribute to the attack, something that Porter values in his outside backs.
"I just think overall his maturity and his character and his understanding of how to win in this league and his understanding of what it's like in a winning locker room, those are all valuable things," Porter said. "He's a great guy and he's going to try to win the starting job, but he's going to do it in the right way."
Whether he is in the starting lineup or leading from the locker room, Myers has high expectations for the Timbers this season.
Though he characterizes himself as laid back by nature, his competitiveness comes out on the field.
"I'm a quiet leader," Myers said. "I'll pull you aside. I'll talk to you, but I'm demanding as well. On the field, I want to win and I'm going to do whatever it takes."
19. Versatile Jordan Allen wants to be known as something else - a starter
By Christopher Kamrani Salt Lake Tribune - January 26, 2017
With his blessing, Jordan Allen is ready to leave behind a nickname he picked up early in his still young professional career. The 21-year-old Real Salt Lake Homegrown product, whose versatility quickly became his calling-card, doesn't want to be known as the club's "Swiss Army Knife."
"Yeah," he said with a chuckle, "I would love to put that to bed."
Allen is after something new, something a little more permanent: A full-fledged starting role. The 2017 season will be his fourth at RSL, although his rookie year was cut short when the Rochester, N.Y., native underwent season-ending microfracture knee surgery early that year.
Since then, it's been flashes of potential in several positions on the field such as wide forward, central midfielder and outside back. But unfortunately mixed in have been various bouts with injury.
And there have been big names in the way, too.
No longer contending for minutes in the RSL attack are former Designated Players such as Sebastian Jaime or Juan Manuel Martinez. As RSL kicked off its preseason this week in Casa Grande, Ariz., Allen returns to the same fields 45 minutes south of Phoenix in which he first caught the eyes of the RSL front office several years ago. Upon arriving Monday, Allen tweeted that he can't help but smile now four years removed from the small highway town.
"You merely visit the desert, I was born in it, molded by it #Preseason2k17," he wrote.
With a starting position targeted out wide in RSL's 4-3-3 formation, Allen is ready to seize the opportunity he's waited for since signing his first-team contract more than three years ago. He's now an incumbent no longer chasing.
"I'm going to go in there with the mentality that I'm going to be a starter and I'm going to give the team what it needs," he said. "For me, I'm just going in with the mentality that I'm a starter and I'm going to prove it from Day 1."
Allen said his offseason was his most efficient one to date. When RSL's season ended in late October, he gave himself a couple weeks off to recover from the previous 10 months. He didn't afford himself such a break in previous years. Admittedly feeling more refreshed than he has entering preseason camp, Allen said he's yet to feel this prepared for an upcoming season until now.
Part of that was disconnecting from Salt Lake City for nearly a month. Allen went home to Rochester, spent time with his parents and sisters and tried his best to forget about the slow disappointing end to RSL's 2016 campaign.
"Especially when you just go and talk to people about how your season was and you kind of tell them, 'Yeah, we were doing really well and then fell apart,'" he said. "It's not something you're proud to tell people. That's something that's still bugging me, and surely bugging everyone else heading into preseason."
The experience Allen's had the past two years
• Discuss this story on the Major League Soccer message board...


Major League Soccer Stories from January 27, 2017
The opinions expressed in this release are those of the organization issuing it, and do not necessarily reflect the thoughts or opinions of OurSports Central or its staff.