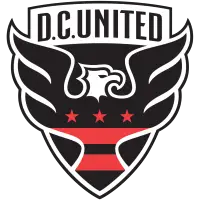 Comcast SportsNet Mid-Atlantic to Present D.C. United
June 17, 2010 - Major League Soccer (MLS) - D.C. United News Release



Washington, D.C. (June 17, 2010) - Comcast SportsNet Mid-Atlantic, the region's leader in television and online sports coverage, along with D.C. United today announced plans to air encore presentations of five memorable D.C. United matches during the week of June 21-26 as a part of D.C. United Traditions Week. To celebrate the ongoing World Cup, each game will feature D.C. United World Cup veterans in legendary performances with the Black-and-Red.
The special five-game series, which will be hosted by Comcast SportsNet's Russ Thaler, will begin Monday, June 21, at 7 p.m. with an encore presentation of D.C. United's classic match versus the Tampa Bay Mutiny on Oct. 10, 1996, which featured John Harkes. Four other historic matches will air before the club's return to current MLS play following the World Cup break.
The Black-and-Red travel to Columbus for a fixture with the Crew on Saturday, June 26 at 7:30 p.m. ET live on Comcast SportsNet. United's television partner will also continue to feature current and former United players in their coverage of the World Cup during SportsNite and Washington Post Live.
Details of the games and broadcast schedule are listed below:
Monday, June 21 at 7:00 p.m. (re-air June 22 at 12:00 p.m.) D.C. United vs. Tampa Bay Mutiny (October 10, 1996) Featuring John Harkes, D.C. United stormed through the second half of the inaugural MLS season and into the 1996 MLS Cup playoffs. Before 23,566 faithful at RFK Stadium, United put a stranglehold on the Eastern Conference finals with a 4-1 victory. Harkes assisted two of the tallies and factored throughout.
Tuesday, June 22 at 7:00 p.m. (re-air June 23 at 12:00 p.m.) D.C. United vs. Vasco de Gama (December 5, 1998) Featuring Eddie Pope, D.C. United faced the legendary Brazilian side with the InterAmerican title on the line. Needing a two-goal victory to claim the aggregate win, United pressed for a 2-0 lead in the game's waning moments. Pope's strike in the 77th sealed a 2-0 win, a 2-1 aggregate victory and, perhaps, the greatest championship won by any American soccer team.
Wednesday, June 23 at 7:00 p.m. (re-air June 24 at 12:00 p.m.) D.C. United vs. Columbus Crew (November 13, 1999) Featuring Marco Etcheverry, a dynasty in the making appeared sidetracked in their quest for a fourth consecutive MLS Cup appearance. After winning the first game of the Eastern Conference finals at home, the Black-and-Red were pasted 5-1 in Columbus in game two. Before 25,451 in the deciding game three on East Capitol Street, Etcheverry came to life with a goal and three assists in a vintage performance that put a 4-0 end to the Crew uprising.
Friday, June 25 at 7:00 p.m. D.C. United vs. San Jose Earthquakes (April 3, 2004) In a game set as the coming out party for 14-year-old phenom Freddy Adu, Jamie Moreno stole the show in his return to D.C. United. The veteran striker stole the show with a goal and an assist in the 2-1 win and reclaimed his spot as the most potent offensive performer in the League.
Saturday, June 26 at 4:00 p.m. D.C. United vs. New York Red Bulls (June 10, 2007) Featuring Ben Olsen, D.C. United lined up against their most heated MLS rivals in the NY Red Bulls. In the most lethal offensive display of his legendary career, Olsen struck three times in a crushing 4-2 victory for the Black-and-Red. Comcast SportsNet's 2010 coverage of D.C. United includes 15 League matches, live postgame elements such as analysis, highlights and interviews in United Postgame Live or within SportsNite following each game. The network also provides fans pregame elements and player features within Washington Post Live and SportsNite.
• Discuss this story on the Major League Soccer message board...


Major League Soccer Stories from June 17, 2010
The opinions expressed in this release are those of the organization issuing it, and do not necessarily reflect the thoughts or opinions of OurSports Central or its staff.