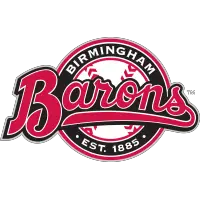 Barons Announce Hall Of Fame Selections
June 1, 2010 - Southern League (SL) - Birmingham Barons News Release



HOOVER, Ala. - The Birmingham Barons announced its four newest Hall of Fame members Tuesday. The inductees will be honored in on-field ceremonies during the 15th Annual Rickwood Classic on Wednesday. Frank Thomas The Big Hurt, as he came to be known during a 19-year Major League Baseball career that saw him hit .301 with 521 home runs, was one of the most feared hitters of his era. His uncanny combination of power and average helped Thomas be named to five Major League All-Star teams and win back-to-back MVP awards for the Chicago White Sox in 1993 and 1994. A native of Columbus, GA, Thomas attended Auburn University on a football scholarship and walked-on to the baseball team. It wasn't long before he was playing baseball exclusively and working his way toward becoming the 7th selection of the 1989 First-Year Player Draft by the White Sox. He would make his way through Birmingham in the summer of 1990 where he clubbed 18 home runs while hitting .323 and was named the Minor League Baseball Player of the Year by Baseball America. Robin Ventura Considered by many to be one of the best-hitting college players of all time after posting a record 58-game hitting streak in 1987, Ventura was selected by the Chicago White Sox with the 10th pick of the 1987 First- Year Player Draft. The slick-fielding, smooth-swinging third baseman eventually made his way through the Magic City in 1989 as a key cog of the Run Away Train team that set a Southern League record with 51 first-half wins. He hit just .278 with two home runs and 25 doubles for the Barons that summer but would go on to enjoy a 16-year Major League Baseball career where he hit .267 with 294 home runs and 1182 RBI for the White Sox, Mets, Yankees and Dodgers. A native of Santa Maria, CA, Ventura was named to two MLB All-Star teams and won six Gold Glove Awards during his playing career. Ray Caldwell Ray Caldwell's big league career was well behind him by the time he pitched for the Birmingham Barons. After pitching for 12 seasons with the Yankees, Red Sox and Indians, and compiling a career record of 134- 120 with a 3.22 ERA, the native of Croydon, PA found himself back in the Minor Leagues in 1922. It wouldn't be until 1929, when at the age of 41, Caldwell finally made his way to the Barons. Considered by many to be washed up, Caldwell won 20 games in 1930 and won 19 games in 1931. It was following the 1931 regular season when Caldwell outpitched future Hall of Famer, Dizzy Dean in Game 1 of the Dixie Series, a Series that the Barons eventually won 4 games to 3. Eddie Glennon A native of Philadelpia, PA, Eddie Glennon had a way with fans, and those fans flocked to Rickwood Field from the time he took over as the Barons General Manager in 1946 until he left following the 1961 season. An innovator, Glennon made the game more fan-friendly and targeted previously untargeted sectors of fans. He created the Barons Bees, a club that allowed honor students to get in free while he also worked diligently to get more female fans to attend Barons games. Though, his most famous contribution as the Barons GM was his decision to bring in the outfield fences at Rickwood Field, a decision that would speed up the game and produce higher scores. The fans responded to Glennon's innovations by showing up like they never had before. After not drawing more than 100,000 fans in six of the previous seven seasons before Glennon, Rickwood Field never drew less than 110,000 fans in any of Glennon's 16 seasons at the helm. His regime peaked from 1947-50 when Rickwood Field drew more than 320,000 fans in each season, including consecutive seasons drawing more than 420,000 fans. The Barons Hall of Fame was created in 2005. There have been 16 previous inductees including: Piper Davis, Willie Mays, Carlton Molesworth and AH Rickwood in the Class of '05; Art Clarkson, Terry Francona, Wayne Martin and Rondal Rollin in the Class of '06; Joe Drake, Walt Dropo, Reggie Jackson and Norm Zauchin in the Class of '07; Rollie Fingers, Rubin Grant, Burleigh Grimes and Satchel Paige in the Class of '08; as well as Sam Hairston, Zipp Newman, Pie Traynor and Glyn West in the Class of '09. The 15th Annual Rickwood Classic Presented by State Farm Insurance will take place tomorrow at 12:30 PM at historic Rickwood Field. The Birmingham Barons will take on the Tennessee Smokies in the contest. Special guest of honor, Pro Baseball Hall of Famer Harmon Killebrew will be in attendance.
• Discuss this story on the Southern League message board...


Southern League Stories from June 1, 2010
The opinions expressed in this release are those of the organization issuing it, and do not necessarily reflect the thoughts or opinions of OurSports Central or its staff.
Other Recent Birmingham Barons Stories