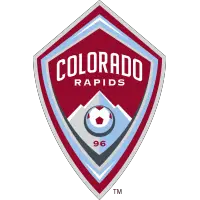 Takeaways: Road Warriors Top Whitecaps in Utah
May 3, 2021 - Major League Soccer (MLS) - Colorado Rapids News Release



Road Warriors Strike Again
The Rapids were able to qualify for the 2020 MLS Cup Playoffs, in large part, because of their success on the road - they tied for the league lead last season with five wins away from home. Early in 2021, head coach Robin Fraser's side is off to another strong start, having earned four points from two matches, and they have yet to concede a goal away from home.
"The mentality has been great. They've really embraced working hard, defending hard on the road, making the game difficult for the opponent," Fraser said. "I think that that's had a lot to do with it. I think a number of our players in the back part of the field had good games in both road games, I think Danny (Wilson) has been really good in both road games. All the defenders around him have worked really hard. Overall, our team mentality has been excellent... Overall, the mentality on the road has been great so far."
Since Fraser took over in August of 2019, the Rapids are 9-5-2 on the road, and, if Colorado can continue to collect points at anywhere near their current rate, they'll have a good shot to qualify for this year's playoffs.
Vines' Return Impacts Lineup
Sam Vines missed the first two matches of the 2021 campaign due to injury, and, while Kellyn Acosta filled in admirably at left back, things didn't seem to click for the Rapids until Sunday night. Acosta moved up to midfield, pushing Cole Bassett to the bench, and Vines stepped back into his usual spot on the left, playing behind Michael Barrios who switched from the right side to the left against Vancouver.
"Once he (Vines) gets on the ball, his touches were clean, his passes are clean and he can just go forward," Auston Trusty said. "Also, defensively, he can get back and track. He communicates well with me, and I communicate well with him in term of who's dropping deep, who's going forward, just came in confident and that's what you want from him."
The result of key players playing in their natural roles was that the Rapids were able to control the match from the opening whistle, with Vancouver's only real chances coming off a mistake in the first half and several set pieces later in contest. The Rapids were dangerous in the counter-attack with Vines making overlapping runs for Barrios who was able to get in behind the Whitecaps' attack all evening.
"We were able to turn some good defending into some very good chances," Fraser "I think, again, the mentality you could see was very good throughout the night. They were going to do all the work they needed to to help break up plays, but then immediately could switch gears and get ready to go forward."
In all, the Rapids generated 1.8 expected goals on the night and probably would've added a few more on another night.
Diego's World-Class Strike
Sometimes all it takes is a moment of magic to decide who takes the points, especially in a tight match. Sunday, that stroke of luck was on the Rapids' side as Diego Rubio hit an inch-perfect free kick from 20-yards out to beat Vancouver goalkeeper Maxime Crepeau.
"Banger. That was a nice goal," Trusty said. "I was screaming. I wish I was mic'd up because I was screaming. If that's not MLS goal of the week, then I don't know. It was a banger"
Not only did Rubio provide the highlight of the weekend in MLS, he put in his usual shift, tracking back to defend, making runs to press the Vancouver back line and creating chances for himself and his teammates. The Chilean has now scored three goals and added an assist in his last two games inside Rio Tinto stadium.
"Diego works hard at it and he takes it seriously, and I don't think any of us were surprised, but when you see one hit like that you can't help but think wow," Fraser said.
The world-class strike combined with Diego's incredible workrate and all the little things he does make him one of the most underrated strikers in all of MLS. His goal on Sunday is one that will live as part of Rapids' and MLS highlight reels for years to come.
"We take the time [when it comes to free kicks]," Rubio said. "Vines and I talked if he felt confident in taking it, and he said it was all me," Having those conversations make us more relaxed and focused. Those types of balls you can't believe it goes right in the corner. I always say, if the goal is going to help the team to win then that is the most information thing."
• Discuss this story on the Major League Soccer message board...


Major League Soccer Stories from May 3, 2021
The opinions expressed in this release are those of the organization issuing it, and do not necessarily reflect the thoughts or opinions of OurSports Central or its staff.