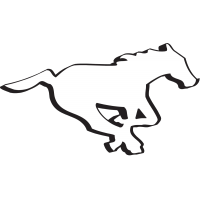 Stampeders announce guest coaches
May 21, 2004 - Canadian Football League (CFL) - Calgary Stampeders News Release



(Calgary) – The Calgary Stampeder Football Club is pleased to announce Don Sutherin, David Williams, James West and Casey Creehan as guest coaches for the 2004 Training Camp.
Below is closer look at each of the coaches:
Don Sutherin
Coaching: 22 Seasons
CFL: 13th Season
Stampeders: 4th Season
Don Sutherin has been involved with the Canadian Football League in different capacities for 6 decades, starting in the late 50Â's. During his career Don has been in 16 Grey Cup games winning 8 of them, most recently as defensive coordinator of the Hamilton Ti-Cats in 1999.
Most recently Don was hired as defensive coordinator of the Hamilton Tiger-Cats in December, 1997. He joined the Tiger-Cats in 1994 as defensive coordinator/defensive backs coach after spending three seasons with the Calgary Stampeders.
In 2001 the Tiger-Cat defence led the league with 54 quarterback sacks. The Tiger-Cat defence ranked in the top three in the league in 17 of 25 categories in 2000, including leading the CFL in fewest yards of total offence allowed and fewest net yards rushing allowed. The Tiger-Cat defence led the league with 48 quarterback sacks and 517 yards on interception returns in 1999. The defence was in the top three in the league in 18 of 24 categories that season. The Tiger-Cat defence allowed the fewest points in the league and ranked in the top three in the CFL in 20 of 24 categories in 1998.
Sutherin became the Tiger-CatsÂ' 15th head coach Aug. 12, 1994, replacing John Gregory. Sutherin coached the team to a 3-9 finish, losing several close games, including five by four points or less as the Tiger-Cats compiled a 4-14 record.
He was the director of football operations and head coach of the Tiger-Cats from 1995 to August 11, 1997. Sutherin coached the Tiger-Cats to playoff appearances in 1995 and 1996 and had a 20-35 won-lost record. The Tiger-Cats were defeated 21-11 by the Montreal Alouettes in the 1996 East Division semi-final in Montreal. The Tiger-Cats lost 30-13 to the Northern Division first-place finishers, the Calgary Stampeders, in one division semi-final in 1995.
Sutherin joined the Stampeders in 1991, after spending a number of months coaching with the Montreal Machine of the World League of American Football. He was also an assistant coach with the Edmonton Eskimos from 1985 to 1990.
SutherinÂ's coaching career began at the high school level in Uniontown, Ohio. He was a guest coach of the defensive secondary at Kent State University and scouted for the Pittsburgh Steelers of the National Football League for five years.
His CFL coaching career began with the Ottawa Rough Riders, where he was an assistant coach from 1981 to 1984. Sutherin has been in eight Grey Cup championships as a coach, winning three times, with Edmonton in 1987, Calgary in 1992 and the Tiger-Cats in 1999.
A former Tiger-Cat great as a player, Sutherin was inducted into the Canadian Football Hall of Fame as a player in 1992. The Toronto, Ohio native was an outstanding defensive back and kicker. He accepted a scholarship to Ohio State, where he played under collegiate coaching legend Woody Hayes, and kicked the winning field goal in the 1958 Rose Bowl against the University of Oregon.
Sutherin played one season with the Tiger-Cats in 1958, before moving to the NFL where he spent single seasons with the New York Giants and Pittsburgh. He returned to the Tiger-Cats from 1961 to 1966, played in Ottawa from 1967 to 1969 and was with the Toronto Argonauts for part of 1970.
Sutherin is 23rd on the CFL career scoring list and is tied with Al Brenner and Less Browne for the Tiger-Cat single game interception record with four. He played in eight Grey Cups and won four, with Hamilton in 1963 and 1965, Ottawa in 1968 and 1969.
Don and his wife Nancy have four children, Julie, Gail, Becky and Jill. The couple resides in Stoney Creek, Ont.
David Williams
CFL: 9th Season
Stampeders: 1st Season
David played 8 seasons in the Canadian Football League with five different teams (B.C., Ottawa, Edmonton, Toronto and Winnipeg) ending his career short due to injury.
During his career David played in 101 games recording 439 catches for 7197 yards and 79 touchdowns. David may have had his best season when he first joined the league with the B.C. Lions in 1988. During this season David recorded 83 catches for 1468 yards. He led the CFL in pass receiving catches and yards, combined yards from scrimmage, touchdown points and pass receiving touchdowns which was a record at the time for most TD catches in a season. He was named Western Division All-Star, CFL All-Star, Western Division Outstanding Player and was awarded the Schenley Award as Most Outstanding Player in the CFL.
A graduate of the University of Illinois, David was drafted by the Chicago Bears in the 3rd round of the 1986 NFL Draft. Following his release from the Bears camp, he played with Tampa Bay in 1986 and the Los Angeles Raiders in 1987 prior to signing with the Lions.
At Illinois, Williams was a consensus All-American in both his junior and senior years, in addition to being named All Big 10 both seasons. A three-year MVP for the Fighting Illinois, David set a Big 10 record in 1984 with 101 receptions for 1,278 yards. He completed his collegiate career ranked 1st in the Big ten books for career receptions with 262, 2nd in the Big Ten history in all-time receiving yardage with 3,195 and 3rd in NCAA history with 7.5 career receptions per game. A three-time letterman, Williams concluded his career as a member of the USA Today 1980Â's All Decade Team. David was also nominted to the College Football Hall of Fame.
David was born in Los Angeles, California.
James West
CFL: 13th Season
Stampeders: 4th Season
James West brings a wealth of football experience to the Stampeders with both his coaching and playing experience in the CFL, NFL and College ranks.
James started his coaching experience with the B.C. Lions in 1994 attending their training camp on an internship. The Lions would become Grey Cup champions that same year. Shortly after the Lions training camp James joined Texas Southern University where he coached special teams and linebackers from 1994-1997. From 1997-1998 James joined Oregon St. coaching linebackers and special teams. In 1998 James headed to the NFL as an intern with the New Orleans Saints. During the 1999 season James joined the Mobile Admirals coaching the defensive line and special teams, the Admirals went on to win the championship that year. In 1999 James joined Alabama St. where he continued to coach defensive ends.
In 2000 James joined the Baltimore Ravens as an Intern Linebackers coach. The Ravens had an outstanding year specifically on defense where they went on to win the Super Bowl. From 2000-2001 James joined Millersville University where he coached Special Teams and most recently James was the defensive line and special teams coach at Clark Atlanta University.
As a player James started his professional career attending the Oakland Raiders training camp in 1980. After being released by the Raiders James joined the Stampeders playing three seasons from 1982-1984. In 1983 James was named Western All-Star for the first time in his career.
During the 1985 season James signed as a free agent by the USFL Houston Gamblers in the spring of 1985. After a short stint in Houston James attended the St. Louis Cardinals training camp. After being released James headed back north as a free agent to sign with the Winnipeg Blue Bombers. He would play 8 seasons with the Bombers from 1985-1992. James may have had his most successful season in 1987 where he was named Eastern All-Star, CFL All-Star, Most Outstanding Defensive Player – Eastern Division (James P. McCaffrey Trophy) and runner-up for the Schenley Award as Most Outstanding Defensive Player. James finished his CFL playing career in 1993 with the B.C. Lions. During his years in the CFL James was named Western All-Star, Eastern All-Star three times, CFL All-Star twice along with winning the James P. McCaffrey Trophy and runner up for the Schenley both on one occasion.
James finished his career with 164 games, 481 total tackles (457 defensive and 24 special teams) and 21 interceptions. James was recognized as a major defensive force in the CFL for many years. He led the vaunted Bomber defense to two Grey Cup victories (1988 and 1990) and has terrorized opposing quarterbacks in the CFL since 1982.
Prior to joining the CFL, James was named All SAC twice while playing for Texas Southern and held the record for sacks in a game with five. James was also named as the MVP in the Dixie Bowl Championship.
Casey Creehan
CFL: 1st Season
Stampeders: 1st Season
Casey is entering his 1st season as a guest coach with the Calgary Stampeders. Currently coaches Defensive Ends and Special Teams at James Madison University starting in 2003. During his short time at James Madison Casey has coached 1st Team Atlantic 10 Conference, All-American Defensive End, and 1-AA All-Star Game Participant. (Jerame Southern). From March of 2001 to March of 2003 Casey was the Linebacker and Special Teams Coach as well as the Strength and Conditioning Coach at Clarion University.
In 2002 CaseyÂ's special teams blocked 12 kicks, decreased the defensive statistical totals in every category, increased the linebackers production in every defensive category, reduced the opponentsÂ' average kickoff return by 50% and coached several All-Conference Linebackers. While in 2001 the special teams blocked 7 punts and led the league in punt coverage.
From June of 2000 to March 2001 Casey coached Tight Ends at Southern Illinois University. During his time he recruited from the Pennsylvania area and also assisted with the strength and conditioning of the players.
From February 2000 to June 2000 Casey coached Wide Receivers and Tight Ends at Clarion University.
Previous to Clarion Casey spent some time at Lehigh University from 1999 to February of 2000 as a Defensive Assistant. This team had a very successful season winning the Patriot League Championship and participating in the NCAA I-AA National Playoff Tournament.
Casey has also been a guest coach at Scarlet Knight Passing Camp, Rutgers University (1999 & 2000), Duke Blue-Devil Football Camp, Duke University (2001 & 2002), Al Groh Football Camp, University of Virginia (2003).
As for Collegiate Athletic Accomplishments: Casey was a captain of the 1998 Presidents Athletic Conference Championship Football Team, All Eastern Collegiate Athletic Conference (1998), two-time All Presidents Athletic Conference Linebacker (1997 and 1998), set school record for most tackles in a season (126) in 1998, named the 1997 defensive player of the year, led the team to two consecutive PresidentÂ's Athletic Conference Championships and the schools first post-season appearance in 1997.
Casey received a Bachelor of Arts (Political Science) at Grove City College in Grove City, Pennsylvania and is currently working towards a Master of Science (Health and Physical Education).
• Discuss this story on the Canadian Football League message board...


Canadian Football League Stories from May 21, 2004
The opinions expressed in this release are those of the organization issuing it, and do not necessarily reflect the thoughts or opinions of OurSports Central or its staff.