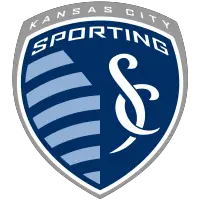 Sporting KC Earns Road Result in San Jose
May 22, 2022 - Major League Soccer (MLS) - Sporting Kansas City News Release



Sporting Kansas City (3-7-4, 13 points) picked up a point on the road on Sunday with a 1-1 draw against the San Jose Earthquakes (3-5-5, 14 points) at PayPal Park.
Club captain Johnny Russell scored his team-leading fourth goal of the season and in doing so moved into sole possession of third place on the team's all-time scoring chart with 44 career regular season goals. Add in his 31 career regular season assists and Russell is now the fifth player in team history to tally 75 goal contributions.
Sporting goalkeeper Tim Melia also put in a strong performance, matching his season high with four saves -- all coming in a 15-minute span of the first half to keep the hosts at bay before Russell's breakthrough. Melia was first called into action in the 29th minute with a sliding stop on Cade Cowell from close range at the edge of the six-yard box.
Ten minutes later, Melia dove low to his left to palm away a header from Francisco Calvo on a corner taken by Cristian Espinoza. Jeremy Ebobisse was next to test Melia a minute later with a dipping strike from 35 yards out that was turned away before San Jose came close to scoring on the ensuing corner only to see Calvo's header blocked and Oskar Agren's header directed just beyond the crossbar.
Melia's fourth and final save of the night came in the 42nd minute as Cowell picked up the ball at midfield and drove forward down the field before unleashing an attempt from 30 yards out that was smothered by Melia.
After the flurry of scoring opportunities for the Earthquakes, it was Sporting that stunned San Jose with the game's opening goal in the 45th minute. Roger Espinoza lofted a pinpoint pass from the left touchline into the path of Cam Duke, who took the ball out of the air with his first touch, rounded the goalkeeper with his second touch and cut the ball back for Russell with his third touch. Russell did the rest, smashing a left-footed shot past two Earthquakes defenders for his second goal in as many weekends.
Duke, a Sporting KC Academy product, now has a team-best three assists this season while Espinoza became one of only five SKC players to record 40 career assists for the club and one only three active MLS players with assists in 13 different seasons.
Sporting's first halftime lead on the road this season was ultimately short-lived as San Jose took the second half kick off and struck for the game-tying goal before the visitors touched the ball. Jackson Yueill headed home a cross from Jamiro Monteiro 52 seconds into the half, giving the 25-year-old goals in back-to-back games for the Earthquakes who have now secured a league-leading 11 points from trailing positions in 2022.
Playing without nine total players due to injuries and suspensions, Manager Peter Vermes brought Marinos Tzionis off the bench in the 64th minute and the Cypriot international nearly made an immediate impact. The 20-year-old winger beat his man to the endline and played a cross that connected with Duke but San Jose goalkeeper JT Marcinkowski was alert to make the save.
The two sides - each navigating a stretch of seven games in 22 days -- would continue to create chances in search of a go-ahead goal. Earthquakes second-half substitute Javier "Chofis" Lopez curled a shot just off target in the 72nd minute and Russell laid out at full extension to reach a cross from Duke in the 75th minute however his volley went wide.
Sporting Kansas City, who held the Earthquakes without a shot on goal after conceding the equalizer, improved to 7-1-5 against San Jose in the last 13 competitive meetings dating back to 2016, including a 3-1-2 record in the team's last six visits to PayPal Park.
Having earned results in six of the team's past seven matches in all competitions, Sporting will return home to host the Houston Dynamo at 7:30 p.m. CT on Wednesday at Children's Mercy Park in the U.S. Open Cup Round of 16. Tickets are available online at SeatGeek.com with the winner of Wednesday's match advancing to host the quarterfinal round of U.S. Soccer's national championship.
QUOTES
Sporting Kansas City Manager Peter Vermes
On the team's lineup and performance...
We have a certain group of guys that are available. We have a player still signed up for hardship. So I think it probably was the best way for us to go in this game. We were missing a lot of guys up front. Johnny (Russell) did a heck of a job playing in the middle of the park. I think all the guys worked really hard. All the guys were very concentrated. They were locked in. They were very intelligent in the game, stuck to the execution of the game plan and, if not for the situation that occurred with their goal, we're walking out of here with three points in a very tough place to play against a team that scores a lot of goals. I think we did a really good job of limiting them. They're a very busy team off the ball so I think we did a good job of being able to hold them away from a lot of chances on goal and also a lot of service in the box.
On the play of Cam Duke...
I think he was a little bit of a handful for them, just his quickness. He got through them a couple of times. I mean he almost got through early on the first ball of the game almost. I think it was surprising to their outside guys. I think he did a great job of getting around the guy, but then he had enough composure to slow down and then find a really good pass to Johnny. Johnny finishes it really well and for us to go into halftime being up 1-0 was great.
On the willingness of players to play multiple positions...
It has to be at the moment for so many reasons. A big credit to all the guys. I appreciate their commitment and their effort. They're competing. In the last 6-7 games, we've gotten results except for one. The guys have shown something. There's definitely a fight in the guys and we have got to keep finding a way to keep getting points. For us to get a point on the road here, banged up as we are and also just some guys out for other things, I'm really, really proud of the team and I appreciate it very much.
On getting the road result...
A point is massive on the road in this league. So for us to have gotten it is great. Like I said, we could have possibly walked away with three but we were strong enough to keep a point and limit them in the game. We have got to keep trying to find ways. Obviously lineups are going to change right now quite significantly and the guys are doing a great job of acclimating themselves, adapting and adjusting. That's what you have to be able to do when you're in a little bit of a dog fight and we are and we've got to keep fighting for it.
Sporting Kansas City captain Johnny Russell
On getting a road result..
I think it was big...coming on the road, (we knew) it was going to be difficult missing a lot of guys through injury and suspension. It was going to be a tough place to come anyway and I thought we done well. Obviously, not our greatest performance. Everyone can see that. But I thought we defended well. Our shape was good as a team and we created our chances as well. So considering the circumstances, I feel it's a good point and it's something else to keep building on.
On his goal...
It's something we spoke about that we could exploit with Cam (Duke) getting in behind. The goal is all down to him. Obviously it's a good ball. He does well to get there first and beat the goalkeeper then great awareness to roll it back. I just kept it low. That was thinking the whole time. I knew (Francisco) Calvo was there and he was going to throw his body at it, so I just kept it low. I think goes through his legs, but that goal is all down to Cam. Great work, perseveranc, and like I said, the awareness to just pick me out right at the edge of the six.
On the versatility of players on the team...
Obviously, it's difficult but I feel that most guys should have a basic knowledge or understanding of the game and you should really know every position and how to play it. That is difficult. Playing in your natural position, you use your natural instincts at times and obviously that's difficult when you're out of position. You may be questioning or second guessing a little bit, but obviously guys are playing all over the place right now just until we get everyone back. I think we showed a great spirit. We showed a great mentality and a great spirit. We'll take the point and move on. We build from there. A big game on Wednesday in the Cup and our focus goes on to that now.
On playing through injury...
Obviously, it's not ideal. It's not 100% but I'm doing everything I can to be available and give everything I have for my teammates. Like I said, it's not ideal to push myself through it but I'm not the only guy struggling with stuff so I'm not going to use that as an excuse for anything. I'm doing everything that I can and the physios are doing everything that they can to make me available for the games and we just get through it.
On these results giving the team momentum...
I don't think we're far off. Obviously, we took a bad one last weekend and everything going into the Colorado game was about fighting and showing we deserve to be here and putting that right. We done that. And then obviously today was about stepping up again. Obviously, we don't get the three points. It was always going to be difficult but I thought we gave ourselves a great chance. But to go back to your question, I really don't think we're far away from getting those wins. I do feel it's coming. Obviously, it's not been the season any of us have wanted so far but there is still a hell of a long way to go and I wouldn't count us out anywhere near yet.
Sporting Kansas City midfielder Felipe Hernandez
Thoughts on the match...
It was a good performance from the guys. We just came out and we were not concentrated coming out in the second half. But overall I think we did pretty good. We created some chances and we were able to defend the goal pretty well.
On the team's effort amidst injuries, suspensions and schedule congestion...
It's difficult. But in the offseason and preseason and at the beginning of the season, that's what being at Sporting requires and we know that so that when these times do come that we're ready. On guys being out of position, I mean you have just got adapt. Whatever Pete wants you to do then you have just got to adapt.
On the team's mentality to keep getting results...
Just working hard the past few games. Ever since Portland, our mentality has been really good defensively and then offensively we're able to put the ball away a few times. Defending, the effort and the mentality has been really good. It all starts with the defense.
On his performances in recent weeks...
I was out for a little bit last year and it always takes a little bit to get back in the rhythm, get back to fitness levels and even your touch on the ball. I think right now, like Peter said last week, getting consistency in games, training and things like that, it just builds my confidence and I'm feeling good right now.
• Discuss this story on the Major League Soccer message board...


Major League Soccer Stories from May 22, 2022
The opinions expressed in this release are those of the organization issuing it, and do not necessarily reflect the thoughts or opinions of OurSports Central or its staff.