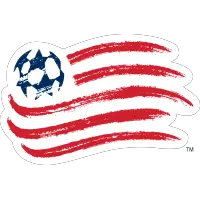 Revolution Academy Announces 2021-22 Roster Ahead of MLS NEXT Season
September 3, 2021 - Major League Soccer (MLS) - New England Revolution News Release



FOXBOROUGH, Mass. - The New England Revolution Academy will field a roster of 94 players during the 2021-22 MLS NEXT season beginning this weekend, September 4. With 50 returning players and 44 newcomers representing all six New England states and beyond, the Revolution will field four teams in the Under-14, Under-15, Under-17, and Under-19 age groups.
The 2021-22 season will see the continuation of the Revolution Academy's Residency Program, now in its third year. The program recently expanded to include a second residency home located near the Academy's facilities at the Revolution Training Center in Foxborough, Mass. The players who reside full-time in the residency all continue their high school educations through online schooling while training daily at the club's state-of-the-art training center. By eliminating key barriers such as transportation, the Residency Program allows players from throughout New England and beyond to benefit from the club's free-to-play, elite player development program and established professional pathway.
The Revolution Academy is coming off a successful 2020-21 campaign in the inaugural season of the MLS NEXT platform, which saw all three of the club's eligible age groups qualify for the MLS NEXT Cup Playoffs. The Under-15 team, coached by MLS and Revolution great Shalrie Joseph, advanced to the semifinal round of the national tournament. In addition, the year saw dozens of players earn training opportunities and professional experience with Revolution II. In all, 14 different current and former Revolution Academy players, as young as 15 years old, have made their pro soccer debuts with Revolution II in USL League One action.
"We are pleased with the progress the Revolution Academy program over made over the past year and are energized for the work ahead as we kick off the MLS NEXT season," Revolution Technical Director Curt Onalfo said. "It has been an encouraging year with the expansion of the residency program, qualifying all three of our eligible teams for the MLS NEXT Cup Playoffs, and more than a dozen professional debuts by our Academy players with Revolution II. We look forward to taking more steps forward in the upcoming season as we progress more talented players through our pro pathway."
In November 2020, Colby Quiñones (Bedford, N.H.) became the third Revs Academy product to ascend the club's pathway to the professional ranks by signing his Revolution II contract. Fellow Academy graduates Hikaru Fujiwara (Lexington, Mass.) and Noel Buck (Arlington, Mass.) also made the leap to USL League One. In all, 14 different Academy players have made their professional debut with Revolution II.
Additionally, the Revolution Academy continued to place players at elite NCAA Division I universities as six recent graduates will continue their careers at top men's soccer programs - Cole Dewhurst (Lancaster, Mass.) at Providence College, Taha Kina (Maynard, Mass.) at Brown University, Samuel White (Sterling, Mass.) and Aidan Farwell (Randolph, Mass.) at Boston College, Joe Buck (Arlington, Mass.) at Georgetown University, Greg MacLean (Walpole, Mass.) at University of Connecticut, and Michael Tsicoulias (Needham, Mass.) at University of Virginia.
On the coaching staff, the club welcomes back seven-time MLS All-Star and four-time MLS Best XI selection Shalrie Joseph, who will coach the Under-17s after he led the same group to the national semifinals at the U-15 level in last year's MLS NEXT Cup Playoffs. Director of Youth Development Rob Becerra will assume the role of Under-15 Head Coach, while established coaches Jasir Charris and T.J. Love return to the staff. New England also welcomes Academy Administrator and Assistant Coach B.J. Noble, who spent the last 11 years as the Director of Soccer at Notre Dame de Namur University in California, and Liam Connors, who was most recently an assistant coach for the University of Nevada, Las Vegas men's soccer program. Connors will coach the Under-19 and Under-14 teams.
The New England Revolution Academy is the region's only completely free-to-play, elite youth development program with a direct pathway to the professional ranks. Competing in the MLS NEXT, the nation's premiere youth soccer platform, the Revolution Academy accepts qualified and talented players into the program regardless of their financial situation. All players' needs and expenses related to soccer activities - training, facilities, equipment, uniforms, travel associated with competitions - are provided by the Revolution at no cost to the players or their families.
Fall 2021 MLS NEXT schedules for the Under-14, Under-15, Under-17, and Under-19 divisions.
The Revolution Academy kicks off the 2021 MLS NEXT fall season with back-to-back games on Sept. 4-5. All four teams travel to face Oakwood SC in Connecticut on Saturday before hosting FC Westchester in Foxborough on Sunday. The complete Revolution Academy roster and coaching staff is below. For more information about the New England Revolution's youth teams and Revolution Academy programming, visit revolutionsoccer.net/academy.
No. Name Position Hometown Year
69 Triton Beauvois Forward Malden, MA 2003
86 Hikaru Fujiwara Midfielder Lexington, MA 2003
9 Estevao Gouveia Forward Nashua, NH 2003
89 Morris Matthews Defender Cambridge, MA 2003
44 Colby Quinones Defender Bedford, NH 2003
93 Zachary Sardi-Santos Defender Newton, MA 2003
75 Daniel Bede Midfielder Framingham, MA 2004
33 Brandonn Bueno Forward Framingham, MA 2004
99 Greg Cook* Forward Las Vegas, NV 2004
15 Gabriel de Godoi Defender Milford, MA 2004
29 Matteo Gomes Midfielder Dracut, MA 2004
26 Andrew Millar Midfielder Cambridge, MA 2004
47 Jack Panayotou Midfielder Cambridge, MA 2004
18 Marcos Quintana* Midfielder Riverside, CT 2004
50 Matthew Tibbetts Goalkeeper Westborough, MA 2004
31 Dylan Walsh Defender Arlington, MA 2004
81 Max Weinstein* Goalkeeper Montpelier, VT 2004
45 Jason Zacarias Forward Billerica, MA 2004
10 Esmir Bajraktarevic* Midfielder Appleton, WI 2005
20 Noel Buck Midfielder Arlington, MA 2005
58 Jack Burkhardt Defender Sutton, MA 2005
80 Marco Dos Santos Midfielder Methuen, MA 2005
59 Malcolm Fry Forward Groton, MA 2005
40 Alexi Karalis Defender Belmont, MA 2005
61 Jack LaBelle Defender Peabody, MA 2005
87 Carl Lauent Forward Miramar, FL 2005
32 Esteban Lopera Defender Revere, MA 2005
23 Isaie Louis* Forward Everett, MA 2005
85 Alex Parvu Defender Cumberland, RI 2005
16 Matiwos Rumley* Defender Hebron, CT 2005
79 Alex St. John Forward Needham, MA 2005
8 Hayes Benzan Midfielder Boston, MA 2006
3 Ryan Carney Goalkeeper Dunstable, MA 2006
14 Kian Charris Defender Pawtucket, RI 2006
51 Kevin Christensen Goalkeeper Natick, MA 2006
12 Luke Churchill Defender North Easton, MA 2006
6 Giuseppe Ciampa Midfielder Westwood, MA 2006
4 Henrique Dias Defender North Andover, MA 2006
19 Olger Escobar Forward Lynn, MA 2006
11 Enzo Goncalves Forward Hyannis, MA 2006
49 Benaiah Hanson Forward Forney, TX 2006
83 Garrett Holman Defender Hamburg, NJ 2006
39 Caleb Huang Forward Hopkinton, MA 2006
19 Jamie Kabuusu Midfielder Chestnut Hill, MA 2006
18 Kevin Medina Midfielder Boston, MA 2006
27 Alejandro Palacios Midfielder Lexington, MA 2006
22 Angel Ortez Midfielder Revere, MA 2006
24 Alex Rapo Defender Dover, MA 2006
5 Daniel Woodward Defender West Newtown, MA 2006
25 Diego Xhikneli* Midfielder Glastonbury, CT 2006
7 Raphael Alves Forward Framingham, MA 2007
2 Alvin Depina Forward Boston, MA 2007
81 Max Dressel Goalkeeper Marblehead, MA 2007
71 Rudy Figeuroa Forward Providence, RI 2007
31 Miles Fleming Goalkeeper Hallowell, ME 2007
89 Edwin Flores Midfielder Wilmington, DE 2007
32 Everson Goglia Forward Bristol, RI 2007
24 Evan Gustafson Midfielder Rochdale, MA 2007
37 Ian Hecker Midfielder Sherborn, MA 2007
3 Simon Henao Defender Dedham, MA 2007
30 Luka Hislop Forward Concord, MA 2007
40 Sage Kinner Midfielder Burlington, VT 2007
90 Kevin Machado Midfielder Cambridge, MA 2007
91 Marshall Martin Goalkeeper Norwood, MA 2007
77 Peyton Miller Forward Unionville, CT 2007
58 Nolan Murray Defender Whitman, MA 2007
35 Lucas Nuernburg Midfielder Cambridge, MA 2007
9 Tito Nichols Forward Milton, MA 2007
15 Josh Poulson Forward Hingham, MA 2007
29 Aiden Reilly Forward Pembroke, MA 2007
95 Matt Sarro Midfielder Huntington, NY 2007
38 Danny Stanger Defender East Greenwich, RI 2007
41 Conrad Sweatman* Midfielder Stow, VT 2007
21 Jaime Vega Espinosa Midfielder Cambridge, MA 2007
36 Ethan Virmalo Goalkeeper Sutton, MA 2007
20 Owen Zhang Midfielder Westwood, MA 2007
6 Anthony Anduray Midfielder Merrimack, NH 2008
33 Gavin Baer Defender Palmer, MA 2008
27 Cristiano Carlos Forward Chicopee, MA 2008
36 Kaleb Curran Goalkeeper Londonderry, NH 2008
8 Braydon Fagundes Forward Warwick, RI 2008
31 Jorge Flores Defender Lowell, MA 2008
26 Jayel Goncalves Forward Brockton, MA 2008
82 Daniel Jordao Midfielder Bellingham, MA 2008
35 Gabriel Jordao Defender Bellingham, MA 2008
5 Caiden London Defender Millis, MA 2008
4 Sheridan McNish Defender Norwood, MA 2008
1 Jose Milliman Goddman Goalkeeper Hudson Valley, NY 2008
45 Camilo Moreno Midfielder Peabody, MA 2008
16 Julian Monteiro Defender East Providence, RI 2008
18 Brian Norena Midfielder Revere, MA 2008
19 Mesud Ramic Forward Weare, NH 2008
23 Ryan Scholz Midfielder Glenmont, NY 2008
39 Trevor Steele Forward Wilbraham, MA 2008
44 Tommy Tsouros Defender Bow, NH 2008
28 Matias Xhikneli Midfielder Glastonbury, CT 2008
* - Residency Member
New England Revolution Technical Staff
Bruce Arena Sporting Director
Curt Onalfo Technical Director
Chris Tierney Player Recruitment Manager
Revolution Academy Staff
Rob Becerra Director of Youth Development / Head Coach
Shalrie Joseph Head Coach
Liam Connors Head Coach
Jasir Charris Goalkeeping Coach
T.J. Love Assistant Coach / Academy Scout
B.J. Noble Assistant Coach / Academy Administrator
Matthew Zaremba Academy Athletic Trainer
Pablo Di Benedetto Academy Sports Performance Coach
• Discuss this story on the Major League Soccer message board...


Major League Soccer Stories from September 3, 2021
The opinions expressed in this release are those of the organization issuing it, and do not necessarily reflect the thoughts or opinions of OurSports Central or its staff.