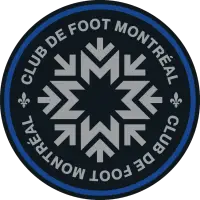 CF Montréal to Face Vancouver Whitecaps FC in 2021 Play Unified Competition Beginning Tuesday
September 3, 2021 - Major League Soccer (MLS) - Club de Foot Montreal News Release



MONTREAL - As part of the Club's partnership with Special Olympics Quebec, CF Montréal will face Vancouver Whitecaps FC beginning this Tuesday, September 7, in the 2021 PLAY UNIFIED competition.
Unveiled Friday and reflecting our unified partners, the full roster consists of 11 Special Olympics Quebec players and 11 CF Montréal Academy players.
This year, participating CF Montréal Academy players include Christopher Jean-Léger (U17), Adam Rodrige (U17), Medgy Alexandre (U23), Jefferson Alphonse (U23), Abdul Binate (U23), Renaud Caron (U23), Loïc Cloutier (U23), Matisse Hébert (U23), Jérémie Omeonga (U23), Jordan Therrien (U23) and Charles-Étienne Volcy (U23).
Played though October 31 in a friendly and virtual format, the competition will consist of biweekly challenges between members of both clubs. The results of each biweekly challenge will be compiled HERE and the team having won the most challenges will be declared the competition's winner.
Since 2017, the objective of this initiative has been to offer athletes the opportunity to live a different and unique experience, while also offering additional motivation to work out and remain active. In addition, it offers our unified partners an opportunity to get involved in the community and become more sensitized to issues of diversity. All participating players are committed to collaborative, open, and meaningful shared experiences. Beyond being teammates, Academy players will also have the role of accompanying and mentoring their assigned athletes. In 2017, 2019 and 2020, the Club faced Toronto FC.
MLS and CF Montréal are committed to placing diversity, equality, and inclusion at the forefront of the sport, at every level. Both organizations will continue to support programs that increase accessibility to soccer in order to promote active and healthy lifestyles.
CF MONTRÉAL ROSTER - PLAY UNIFIED 2021
FIRST NAME LAST NAME ROLE CITY #
Adam Rodrigue Partner Varennes 13
Medgy Alexandre Partner Montréal 17
Renaud Caron Partner St-Hubert 26
Matisse Hébert Partner St-Jérôme 99
Jérémie Omeonga Partner St-Hubert 77
Abdul Binate Partner Laval 18
Charles-Étienne Volcy Partner Blainville 11
Jefferson Alphonse Partner Montréal 5
Jordan Therrien Partner Montréal 23
Loic Cloutier Partner Île Perrot 4
Christopher Jean Léger Partner Repentigny 19
Alexandre Côté Athlete Jonquière 10
Olivier Martel Athlete Jonquière 16
Pierre-Luc Castonguay Athlete Québec 9
Matthieu Besnier Athlete Québec 7
Vincent Rousseau Athlete Jonquière 44
Stéphane Morin Athlete Jonquière 15
Jean-Philip Maltais Athlete Jonquière 20
Olivier Séguin Athlete St-Jean-Sur-Richelieu 3
Jade Lavoie Athlete Jonquière 14
Renée Pelletier Athlete Boucherville 8
Tania Beauchamp Athlete Québec 74
Serge Gagnon Coach Jonquière NA
Marie-Michèle Thériault Coach Québec NA
• Discuss this story on the Major League Soccer message board...


Major League Soccer Stories from September 3, 2021
The opinions expressed in this release are those of the organization issuing it, and do not necessarily reflect the thoughts or opinions of OurSports Central or its staff.