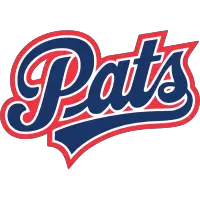 Pats Make Nine Selections in 2020 WHL Bantam Draft
April 22, 2020 - Western Hockey League (WHL) - Regina Pats News Release



Regina, Saskatchewan - The Regina Pats Hockey Club is pleased to announce they selected nine players in the 2020 WHL Bantam Draft, five forwards, two defencemen and two goaltenders.
In round one, first overall, the Pats took centre Connor Bedard. From Vancouver, B.C, Bedard played midget hockey as a 14-year-old last season, scoring 43 goals and 84 points in 36 games with West Van Academy of the CSSHL. He led the league with his 43 goals and 84 points and was named the CSSHL Most Valuable Player.
The Pats held two picks in the second round of the draft, the first pick came at 41 when they took centre Matthew Wood from Nanaimo, B.C. Wood played the 2019-20 season at the West Van Academy Prep of the CSSBHL
Regina then traded their second, second round pick to the Seattle, getting Philadelphia Flyers prospect goaltender Roddy Ross from the Thunderbirds.
In round four, the Pats made three selections. Up first, with the 71st overall pick, was defenceman Carter Herman from Swift Current. Herman played the 2019-20 season with the Swift Current Broncos of the SBAAHL where he put up 13 goals and 26 assists for 39 points in 27 games.
Then with pick 73, Regina selected forward Tanner Howe from the Prince Albert Pirates of the SBAAHL. He scored 38 goals and had 37 assists for 75 points with the Pirates in 31 games.
With their third pick of the fourth round, 74th overall, the Pats took defenceman Ty Plaisier from Virden, Manitoba. Plaisier was a member of the Southwest Cougars of the WBAAA in 2019-20. He had 10 goals and 19 assists in 36 games.
In round five, 93rd overall, the Pats took their first goaltender in the 2020 draft, Florian Wade from Anchorage, Alaska. Wade was with Shattuck St. Mary's Sabres last season, putting up a 2.56 goals against average and an .894 save percentage in 27 games.
Regina's next pick came in round 7, 137th overall and they used that selection to take centreman Owen Beckner from Victoria, B.C. Beckner was with St. George's School in 2019-20, putting up 11 goals and 37 points in 30 games with the Bantam Prep Squad.
In round nine, 181st overall, the Pats took left winger Brady Milburn out of Kamloops, B.C. Millburn played with the Yale Hockey Academy where he had 15 goals and 30 assists in 29 games.
Finally, in round 10, 203rd overall, the Pats rounded out their 2020 draft class by picking goaltender Kenneth Marquart from Regina. Marquart was with the Regina Monarchs of the SBAAHL in 2019-20 where he put up a 3.36 goals against average and an .894 save percentage in 28 games.
Here is a full recap of the Pats 2020 WHL Bantam Draft Class:
Round Selection Name Position
1 1st Connor Bedard Centre
2 41st Matthew Wood Centre
4 71st Carter Herman Defenceman
4 73rd Tanner Howe Left Wing
4 74th Ty Plaisier Defenceman
5 93rd Florian Wade Goaltender
7 137th Owen Beckner Centre
9 181st Brady Milburn Left Wing
10 203rd Kenneth Marquart Goaltender
Connor Bedard #98 T-Shirts are available now at PatsStore.ca with Free Local Delivery (within Regina City Limits). Heat Press Jersey Customization & T-Shirts deliver (local) or ship within 24 hours of purchase. Please allow 2-3 weeks for Stitched Customization.
The Pats have extended the early bird deadline for Season Ticket Renewal until April 30th. Season Ticket holders can renew their tickets online in their My Pats Account or via phone at 306-552-7287. Calls will be taken during regular business hours, Monday to Friday between 9 a.m. and 5 p.m. If no one is immediately available to take your call, voicemails will be returned as soon as possible.
• Discuss this story on the Western Hockey League message board...


Western Hockey League Stories from April 22, 2020
The opinions expressed in this release are those of the organization issuing it, and do not necessarily reflect the thoughts or opinions of OurSports Central or its staff.