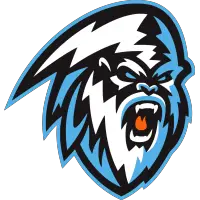 2020 WHL Bantam Draft Recap
April 22, 2020 - Western Hockey League (WHL) - Winnipeg Ice News Release



The Western Hockey League's Bantam Draft is a special occasion for the league's member clubs and talented young players across Western Canada and the U.S. states in the WHL region alike.
Today the hockey operations staff for 22 WHL teams put countless hours of preparation to work selecting prospects they believe will pave the way for a bright future, and for those student-athletes whose names were called it's an invitation to a world-class development opportunity.
The Winnipeg ICE finished second in the East Division in their inaugural season in the Manitoba capital and closed the campaign with 11 ICE WHL Bantam Draft picks on their 22-player roster led by captain, and 2016 1st overall selection, Peyton Krebs.
CLASS OF 2020
Round 1, 14th overall - LW, Zach BENSON (Chilliwack, BC) - offensive dynamo with Yale Hockey Academy was the MVP of the Canadian Sports School Bantam Prep League. Zach notched 86 points in 30 regular season games and 5 more points in just two playoff games.
Round 3, 58th overall - C, Aiden OIRING (Calgary, AB) - slick centre led Albert Major Bantam League in scoring with 73 points in 32 regular season outings with the Calgary Royals Bantam AAA team before adding 7 points in 3 postseason contests with the Royals.
Round 4, 80th overall - D, Ashton CUMBY (Bonnyville, AB) - 6'4" 194 pound defenceman had 22 points in 32 games for the Lloydminster Bobcats Bantam AAA team, and contributed 9 points in 8 playoff appearances
Round 5, 94th overall - F, Ty FRASER (Raymond, AB) - Lethbridge Golden Hawks Bantam AAA forward collected 32 points in 28 games and earned a spot in the Alberta Major Bantam Hockey League All-Star Game.
Round 7, 146th overall - D, Isaiah ARNOLD (Saskatoon, SK) - The Saskatoon Bandits' blueliner had a whopping 66 points in 31 games this past season, impressive in and-of-itself but that was also a 46 point jump from the previous campaign.
Round 8, 155th overall - G, Brock LOTT (Red Deer, AB) - Lott led the AMBHL with a sparkling 1.30 goals-against average and earned a spot in the Alberta league's All-Star Game.
Round 8, 159 overall - D, Josh KARMAN (Calgary, AB) - Karman put up some impressive totals with the Calgary North Star Sabres including 17 points and 149 penalty minutes in 32 outings.
Round 8, 168 overall - D, Omen HARMACY (Winnipeg, MB) - the Winnipeger recorded 28 points in 52 games with the Shattuck St Mary's Sabres U-14's.
Round 9, 190 overall - C, Connor DALE (St. Albert, AB) - Connor turned in a 22 point season in 29 contests with the OHA Edmonton Bantam Prep squad and came up with a 4-point effort in his lone playoff match.
Round 10, 212 overall - D, Foxx McCOLL (Elkhorn, MB) - the d-man skated to a 27-point improvement over his previous season with the Yellowhead Chiefs Bantam AAA's leading 42 points in 30 games.
Round 11, 234 overall - G, Ty HOGUE (Portage La Prairie, MB) - Hogue battled to an .837 save percentage for the 0-35-0 Central Plains Capitals Bantam AAA's.
Round 12, 256 overall - D, Jack KETSA (St. Albert, AB) - the 5'10, 194 pound defenceman impressed in stepping up to the AAA level with the St. Albert Sabres and finished with 22 points in 33 games played.
Round 13, 278 overall - LW, Jaxon SPERLING (Yorkton, SK) - the 6'3", 170 pound forward counted 41 points in his 31 games for the Yorkton Terriers Bantam AA team and got a goal in 3 Midget AAA appearances with the Yorkton Maulers.
BY POSITION:
Defencemen: 6
Forwards: 5
Goalie: 2
BY PROVINCE:
AB: 7
MB: 3
SK: 2
BC: 1
In the lead up to the 2020 Western Hockey League Bantam Draft the Winnipeg ICE launched the 'More Than A Ticket' campaign in support of COVID-19 relief organizations, health care workers, and youth organizations - for more information on how you can back these worthy causes and enjoy Winnipeg ICE hockey visit winnipegice.ca today.
Until June 1, 2020, your decision to purchase a season ticket results in the ICE donating 15% of the purchase to local COVID-19 relief organizations and an additional ticket to healthcare workers or youth on your behalf.
• Discuss this story on the Western Hockey League message board...


Western Hockey League Stories from April 22, 2020
The opinions expressed in this release are those of the organization issuing it, and do not necessarily reflect the thoughts or opinions of OurSports Central or its staff.