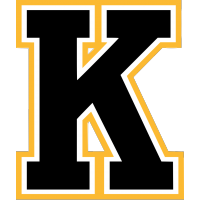 Frontenacs Win 6-5 in a Seesaw Game against the Petes
December 3, 2021 - Ontario Hockey League (OHL) - Kingston Frontenacs News Release



The Kingston Frontenacs (12-5-3-0) wrapped up a three-game road schedule with a 6-5 win on Thursday night in an East Division matchup versus the Petes on Teddy Bear Toss Night in Peterborough. With the win, Kingston improved to an Eastern Conference best .675 winning percentage.
Both teams scored five unanswered goals with the Fronts getting up 5-0 before a 5-5 score set up the game winning goal by rookie Paul Ludwinski in the third. Lucas Edmonds had three points (1G,2A) and Francesco Arcuri (1G,1A) extended a point streak to nine games as the Frontenacs had five multi-point scorers for a fifth win over the Petes this season.
Leevi Merilainen had been stellar versus the Petes, starting all four games against the Maroon and White, but was out with injury tonight. Rookie backstopper Aidan Spooner got the call for head coach Luca Caputi in Kingston's goal, making 36 saves for his second OHL win. Mason Vaccari would suit up to back-up the Fronts for the second time this season.
Quinton Burns, Matthew Soto and Mason Vaccari all returned to Kingston's lineup after playing in Hockey Canada's Capital City Challenge in Ottawa, Ontario. Vaccari had been toiling with the Cobourg Cougars before the callup today.
Peterborough Goalie Tye Austin has been hot recently named the OHL Goaltender of the Week earning two victories, including a 41-save performance in a 3-2 Petes win in their last game against Ottawa on Sunday.
First Period
Kingston scored the opening goal on their way to tying a season high four-goal first period taking a commanding 5-1 lead to the first break.
The Petes came out firing with Spooner getting in the action making saves just 50 seconds into the games opening minute. He made five saves over the first four minutes, with Peterborough having a 5-1 lead in shots early. Mason McTavish, playing in his third game since returning from the NHL's Anaheim Ducks, was also turned away in a close wraparound play looking for the Teddy Bears to fly.
Nearby Norwood, ON native Jackson Stewart and Petes defender Samuel Mayer made big hits on each other with the teams looking to get an edge physically.
Martin Chromiak hit the crossbar midway through the period after creating his own breakaway on Austin just moments before Kingston turned on the jets showing off a high-octane offence as done last Sunday in Mississauga, scoring four goals in rapid fashion.
It was 1-0 when Shane Wright (10) fired a shot from the right dot to open the scoring at 11:15. Lucas Edmonds registered a point in his third straight game, adding an assist after dishing off to a streaking Wright who wired it past Austin for first of four tallies over 4:38 of time. Edmonds moved into second overall in OHL scoring with his team leading 25th assist.
Edmonds (13) then made it 2-0 just a minute later for his second point. The goal added to his team-leading total, burying a nice setup by Jordan Frasca over a sprawling Petes goalie. The play came off of a two-on-one at 12:15. Francesco Arcuri also registered an assist to extend his point steak to nine games (7G,7A).
Just under two minutes later, Arcuri (10) took advantage of a stripped puck after Frasca had created a turnover behind the Petes net. The Dallas Stars prospect stole the puck of a Petes defender in front of Austin before sniping a shot over the goaltender's shoulder the 3-0 score.
Kingston wrapped up the scoring outburst when Chromiak (9) blistered a slapshot from the dot on the first Fronts powerplay opportunity with McTavish in the box. Wright and Lucas Peric assisted on the 4-0 goal at 15:53.
Stewart hit the post almost taking a five-goal lead to the break for Kingston just seconds after the Chromiak tally. Kingston was called late on a penalty but killed it off to keep the Teddy bears from flying in the opening period.
Second Period
It was 5-0 Fronts when Frasca (11) scored in his second consecutive game turning three Kingston multi-point getters to four on the night, firing a five-hole goal from 20 feet to chase Austin from the Petes net. Edmonds recorded his team-leading 38th point and Jake Murray added a helper at 4:05. Michael Simpson would come in relief as the Petes looked for a spark and seemed to work.
The Petes outshot the Fronts 13-9 not allowing a visiting shot over the last nine minutes of the middle frame after starter Tye Austin was pulled.
The Teddy Bears finally flew midway through the game as the Petes Joe Carroll (7) made it 5-1 beating Spooner with a slick unassisted wraparound at 9:37. A break ensued as the plush toys were collected on the ice for local charities. Under five minutes later, Ryan Gagner (1) scored a nice goal off a shortside backhand shot upstairs for his first career OHL goal at 13:17 as the Petes tried to keep pace getting to a 5-2 game.
The Maroon and White had an extended second powerplay after a double-minor was called on the visitors to finish up the period with the man-advantage and got it to 5-3. Spooner did a good job protecting a couple rebounds early, but Carroll (8) slapped home a screened shot from the point with one minute left for his second of the night to get the home side within two. J.R. Avon assisted with Emmett Sproule extending an OHL best point streak to 20 with points in every game of the season. (1g, 7a v KGN for Sproule)
Third Period
Kingston would improve on their respectable 3-0-2 record when leading after the first period to a Petes team that had only one win in regulation after trailing after 20 minutes. But it would not be easy as the Petes didn't take long to test that record.
It was 5-5 in just over 20 seconds of play before the seven-minute mark. Josh Kavanagh (1) scored his first OHL goal from Sam Alfonso at 6:06 bringing the Petes back within one burying a rebound at 5-4 before Mason McTavish (5) ripped a shot past a crowed crease to tie the game at 6:26 in front of a now frenzied crowd.
A pair of rookies teamed up for the game-winner to quiet the building when Paul Ludwinski (4) scored to get Kingston the lead back as the rookie took a nice drop pass from Chris Thibodeau ripping a low shot to get the first goal past Simpson. Murray earned a second point of the game marking the fifth Fronts multi-point scorer at 12:03.
Head coach Luca Caputi took a timeout with 5:22 left to regroup for the balance of the game. Shawn Spearing had a good chance, but Spooner made a great save and Lucas Peric blocked a shot to help preserve the huge two points.
The Petes net was empty with two minutes left but could not tie it up and Kingston would halt the Pets three-game wining streak extending their own to three with the 6-5 win.
Three Star Awards
Lucas Edmonds - KGN(1G,2A)
Joe Carroll - PBO (2G)
Shane Wright - KGN (1G,1A)
BMW Kingston Hardest Worker Award
Jackson Stewart - KGN
Notes
Rookie Forward Nathan Poole left Sunday's game with an injury in the second period and did not return. Listed day-to-day
It was the Frontenacs fifth win in the last 17 games at Peterborough Memorial Centre
Defenceman Duncan Schneider (#23) made his Fronts/OHL debut versus Mississauga last Sunday after signing a Standard Player agreement and played in his second game.
Forward Francesco Arcuri extended to a nine-game point streak (7G,7A) on 15 points.
Defencemen Ben Roger and Chase Costantino both were injured in Hamilton and are listed day-to-day
Forward Maddox Callens wore a full cage due to an injury suffered last weekend
Captain Shane Wright will join Petes Mason McTavish at Canada's World Junior Camp in Calgary from Dec 9-12.
Team Stat Pack - GP (20)
(12-5-3-0) - 27 points (Tied with HAM East Div lead)
Leaders (Top/3)
Goals - Edmonds (13), Frasac (11), Wright, Arcuri (10),
Assists - Edmonds (25), Chromiak, Wright, Arcuri (14)
Points - Edmonds (38), Wright, Arcuri, Frasca (24), Chromiak (23)
PIMs - Haché, Poole (27), Budnick (23), Callens (21)
Powerplay Points - Edmonds (12), Wright (11), Chromiak (9)
Rookie Points - Soto (14), Ludwinski (13), Thibodeau (7)
On The Front
The next home game is particularly special tomorrow Friday, December 3, when the Oshawa Generals make their second visit to the Leon's Centre at 7:00 pm. The game is the Annual Teddy Bear toss and fans are encouraged to bring a teddy bear/stuffed animal to throw on the ice following the first Fronts goal. The bears will be donated to Salvation Army Kingston Citadel.
• Discuss this story on the Ontario Hockey League message board...


Ontario Hockey League Stories from December 3, 2021
The opinions expressed in this release are those of the organization issuing it, and do not necessarily reflect the thoughts or opinions of OurSports Central or its staff.