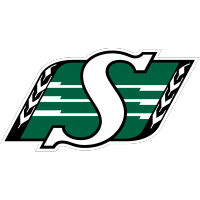 Five Roughriders Named CFL All-Stars
November 27, 2019 - Canadian Football League (CFL) - Saskatchewan Roughriders News Release



The Saskatchewan Roughriders are pleased to announce that five of their players have been chosen to the CFL All-Star team. Three players from the Green and White were selected on offence, and two were selected on defence.
The CFL All-Stars were selected by members of the Football Reporters of Canada (FRC) and CFL head coaches. In total, 49 voters contributed to the selection of the 27 all-stars.
Cody Fajardo (Quarterback): After being pressed into action in the first game of the 2019 season, Cody Fajardo took the ball and ran with it - quite literally - leading the Roughriders to a 13-5 record and first place in the West Division for the first time since 2009. The first-year starter led the league with 4,302 passing yards. Fajardo threw for 18 touchdowns in 2019 and added an additional 611 rushing yards and 10 touchdowns. He was named a Top Performer of the Week in weeks three, eight and 20. Fajardo was also named the West Division's Most Outstanding Player.
Shaq Evans (Receiver): Registering 72 receptions for 1,334 receiving yards and five touchdowns, Shaq Evans had an incredible 2019 season. Evans is a master at the 50/50 ball and is a threat every time he steps on the field, earning more than 100 yards receiving in six games this season including a 193-yard game against Winnipeg. He led the CFL in average yards per catch at 18.6 and in 30+ yard receptions with 15. Evans was named Top Performer of the Week in weeks six and 17.
Dan Clark (Centre): Clark has been a veteran leader for the Riders this season, supporting his teammates on and off the field. A stalwart on an offensive line that saw many changes due to injury, Clark anchored a fierce group that allowed just 37 sacks. The offensive line also opened holes for the run game, which averaged 112.8 yards per game for a total of 2,030 yards and a league-high 26 rushing touchdowns. After overcoming injuries from a serious car accident before training camp, Clark went on to play every game this season, including his 100th career game on July 27 against the BC Lions. Clark was the Roughriders 2019 nominee for Most Outstanding Offensive Lineman.
Charleston Hughes (Defensive End): Hughes continued to wreak havoc on CFL quarterbacks this season, amassing a league-leading 16 sacks, while also adding 50 tackles, four forced fumbles and two fumble recoveries - one of which he returned for a touchdown. Hughes was named CFL Top Performer of the Month in July and September and a Top Performer of the Week in week six. He's ranked eighth among all-time league leaders for sacks with a career total of 130. This is Hughes' eighth time as a West Division All-Star after being named in 2010, 2012, 2013, 2015, 2016, 2017 and 2018. Hughes was the Roughriders 2019 nominee for Most Outstanding Defensive Player.
Derrick Moncrief (Cover Linebacker): Moncrief made 2019 his best season yet. The versatile linebacker recorded a career-high 69 defensive tackles, four special teams tackles, three interceptions, four sacks, and one forced fumble. Moncrief played his best game of the season against the rival Winnipeg Blue Bombers making six defensive tackles, one quarterback sack and one interception during the Labour Day Classic.
A full list of the 2019 CFL All-Stars is below.
2019 CFL ALL-STARS
Position Name Team
Quarterback Cody Fajardo Saskatchewan Roughriders
Running Back William Stanback Montreal Alouettes
Receivers Brandon Banks Hamilton Tiger-Cats
Reggie Begelton Calgary Stampeders
Bryan Burnham BC Lions
Shaq Evans Saskatchewan Roughriders
Bralon Addison Hamilton Tiger-Cats
Centre Dan Clark * Saskatchewan Roughriders
Guards Shane Bergman * Calgary Stampeders
Brandon Revenberg* Hamilton Tiger-Cats Offensive Tackles
Stanley Bryant Winnipeg Blue Bombers
Chris Van Zeyl * Hamilton Tiger-Cats
Defensive Ends Willie Jefferson Winnipeg Blue Bombers
Charleston Hughes Saskatchewan Roughriders
Defensive Tackles Dylan Wynn Hamilton Tiger-Cats
Almondo Sewell Edmonton Eskimos
Linebackers Simoni Lawrence Hamilton Tiger-Cats
Henoc Muamba * Montreal Alouettes
Cover Linebacker Derrick Moncrief Saskatchewan Roughriders
Cornerbacks Tre Roberson Calgary Stampeders
Winston Rose Winnipeg Blue Bombers
Halfbacks Greg Reid Montreal Alouettes
Richard Leonard Hamilton Tiger-Cats
Safety Tunde Adeleke * Hamilton Tiger-Cats
Kicker Sergio Castillo BC Lions
Punter Richie Leone Ottawa REDBLACKS
Special Teams Player Frankie Williams Hamilton Tiger-Cats
* Denotes a national player
TEAM BREAKDOWN
9 - Hamilton Tiger-Cats
5 - Saskatchewan Roughriders
3 - Winnipeg Blue Bombers, Montreal Alouettes, Calgary Stampeders
2 - BC Lions
1 - Edmonton Eskimos, Ottawa REBLACKS
BY THE NUMBERS
14 - West Division All-Stars
13 - East Division All-Stars
6 - National CFL All-Stars
MULTIPLE CAREER CFL ALL-STAR SELECTIONS
6x - Charleston Hughes and Almondo Sewell
5x - Stanley Bryant
4x - Brandon Banks
3x - Bryan Burnham, Willie Jefferson, Richie Leone and Chris Van Zeyl
2x - Simoni Lawrence, Henoc Muamba and Brandon Revenberg
• Discuss this story on the Canadian Football League message board...


Canadian Football League Stories from November 27, 2019
The opinions expressed in this release are those of the organization issuing it, and do not necessarily reflect the thoughts or opinions of OurSports Central or its staff.