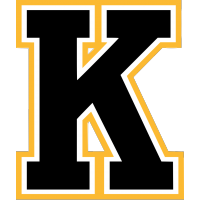 Detailed Focus: How Four Frontenacs Have Improved this Offseason
December 1, 2020 - Ontario Hockey League (OHL) - Kingston Frontenacs News Release



The Kingston Frontenacs might not be on the ice together at the Leon's Centre, but some players have been working near each other over the last several months. With the extended offseason, most players have had a chance to invest more time into fitness and skills, and four Frontenacs players have been using this time to take their game to the next level.
Shane Wright, Jordan Frasca, Francesco Arcuri and Ethan Ritchie have been skating with Josh Wrobel, a skills coach in the Toronto area. All four have taken tremendous strides since the 2019-20 season abruptly ended.
Wright has been working with Wrobel for several years, and over the last few months, the 16-year-old's on-ice improvement has been clear. "He is obsessed with getting better. Everything we work on, he wants more. He's obsessed with every detail of his game; he never stops," Wrobel said about working with Wright. "Sometimes it gets to the point where I have to say that's enough for today."
After leading all Ontario Hockey League rookies in scoring with 39 goals as a 15-year-old, Wright is moving into his second season of OHL action with some expectations. Still, his skills coach has no worries about that, given what he has seen. "He is coming back much bigger and stronger physically. For a 16-year-old kid, he has a pro-body already; he is built for this and is still growing," Said Wrobel. While his fitness is one aspect, Wright has also tweaked his stick, improved his shot, and worked on preparing for every game situation possible.
With Arcuri, the focus has been on extra gym time. Last season as a rookie, he scored 20 points and has been working hard throughout the offseason to raise his game. "I've been getting stronger, faster, just working on a stronger build to maintain that long season stamina," said Arcuri about his offseason. "As long as you play the game hard, the points will come, and the team will win games."
At the rink, the Woodbridge, Ontario native has worked on getting into scoring positions more often. "He [Arcuri] has a pro release; the one thing with him is getting to spots to use it," Wrobel said. "When he gets a chance, he's going to capitalize, so it's about changing gears and getting him more of those opportunities to use that shot."
Arcuri and Wright have worked with Wrobel for several years, but the skills coach is still getting to know Frasca and Ritchie, two players he says are "extremely coachable," and, like Wright, are "hockey obsessed."
"He's always sending me clips and asking what he can do better," Wrobel said of Frasca, who came to him through his brother Jacob, who plays for the Barrie Colts. Jordan has already established a physical game and scored 15 goals and 43 points last season. For the 2001-born centreman, the focus has been on the small details, which can make a great difference. "He has translated the little things we've worked on, like passing lanes, finding space in the offensive zone, he's going to come back and turn some heads," Wrobel said of Frasca's improvements.
When Ritchie first came to Wrobel, he was a raw defenseman with potential. After making the jump from Junior "A" to the OHL last season, the offseason focus, like Frasca, has been on the game's finer points. With 34 Frontenacs games in his back pocket, he is entering his second year with valuable experience to build on.
Over the last several months, Ritchie has spent countless hours making breakout passes, smoothing out the 18-year-old's game, and making sure he can get the puck to the forwards. At both ends of the ice, the focus has been on consistency and looking for the little shots or plays that can change the game when he is on the ice.
Although the season was pushed back, the work that Wright, Arcuri, Frasca and Ritchie have put in on the ice with, and in the gym, has the skills coach believing that they will be ready to roll come training camp, and are bound to turn heads when the season returns in February.
• Discuss this story on the Ontario Hockey League message board...


Ontario Hockey League Stories from December 1, 2020
The opinions expressed in this release are those of the organization issuing it, and do not necessarily reflect the thoughts or opinions of OurSports Central or its staff.