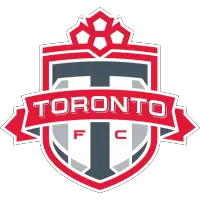 City of Toronto and Bid Partners Welcome FIFA Delegation for FIFA World Cup 2026 Host City Site Visit
November 22, 2021 - Major League Soccer (MLS) - Toronto FC News Release



Today, Mayor John Tory was joined by Maple Leaf Sports & Entertainment (MLSE) Chairman Larry Tanenbaum and Ontario's Minister of Heritage, Sport, Tourism and Culture Industries the Honourable Lisa MacLeod to welcome a visiting delegation from the Fédération Internationale de Football Association (FIFA).
Toronto is a candidate host city for the FIFA World Cup 2026 along with other cities in Canada, Mexico and the United States. As part of the North America United bid, Toronto is in consideration to host multiple games and major fan events across the city for the duration of the 30-day tournament.
Hosting the 2026 event would have positive impacts for Toronto and Ontario. The FIFA World Cup is the largest single-sport event in the world. Held every four years, the tournament is recognized for generating significant economic, cultural and community benefits for host cities and countries and increasing host cities' profiles on the world stage. The 2026 event will be the largest ever, with 48 teams competing for the coveted FIFA World Cup Trophy.
Potential host cities undergo an in-depth review of venues, infrastructure, readiness and capabilities during host city visits from FIFA subject matter experts. The FIFA delegation, led by Vice-President and Concacaf President Victor Montagliani and Chief Tournaments and Events Officer Colin Smith, is in Toronto for one day only conducting the final FIFA World Cup 2026 host city site visit. Prior to their Toronto visit, the delegation toured 21 other cities across North America, including Edmonton, Alberta on November 17.
In 2014, City Council directed City of Toronto staff to consider opportunities to cohost major events with other cities in Canada and the United States, including a joint bid to host the FIFA World Cup 2026, as part of the development of a new event hosting and bidding strategy for Toronto. In June 2018, Council authorized Toronto to be part of a North American bid to host the 2026 FIFA World Cup: http://app.toronto.ca/tmmis/viewAgendaItemHistory.do?item 18.EX30.14.
Today, City staff and partners from MLSE, Destination Toronto, Canada Soccer, Exhibition Place, the Province of Ontario and Government of Canada as well as business and community leaders met with the delegation to showcase Toronto's diversity, capacity and collaboration. The site visit included a tour of BMO Field and City assets that are under consideration to be Fanfest, training and event venues.
The FIFA World Cup 2026 host cities are expected to be announced by FIFA early next year. The exact dates of the tournament have not yet been set.
Budgeting, cost-sharing and funding discussions are underway between all levels of government and private-sector partners.
As planning advances, Toronto City Council will receive an update in early 2022.
Quotes:
"Today, along with all of our partners we had the opportunity to showcase our great city and all of the service we can provide FIFA, athletes, fans and other stakeholders if they choose Toronto as a host city. We have the capacity and facilities to create a unique and exciting event in 2026 and I know that our partners, city ambassadors and residents will play a key role in making this possible. Over the years, Toronto's presence on the world stage has been growing and a large part of that is due to the diverse and inclusive city we have created. A big event like the FIFA World Cup 2026 would not only help us showcase this part of our city but would play a big role in increasing our presence on the world stage and grow our economy."
- Mayor John Tory
"Hosting the FIFA World Cup 2026 would be an unrivaled opportunity to champion Ontario as a global destination for blockbuster sport events while creating thousands of jobs and injecting hundreds of millions of dollars into the provincial economy. Over the coming months, Ontario will continue working closely with Canada Soccer, the City of Toronto and the federal government. On behalf of the Premier, and the Government of Ontario, we want the world to know that Ontario is once again open for business, open for athletes and open for visitors and we are prepared to compete on the world stage."
- The Honourable Lisa MacLeod, Minister of Heritage, Sport, Tourism and Culture Industries
"Co-hosting the FIFA World Cup 2026 is an incredible opportunity for Canada and for our athletes to inspire and unite Canadians across the country. The FIFA events that we have successfully hosted in the past provided a chance for our soccer communities to grow, for us to encourage our athletes to set and achieve goals, and for Canadian communities to benefit from being part of the world's largest single-sport event. These past few months, we've seen just how much the power of Canadian soccer has impacted our nation. I would especially like to congratulate Canada Soccer and the Canadian candidate host cities, Edmonton and Toronto, for their amazing work as they build event plans with a view to welcoming the world in 2026."
- The Honourable Pascale St-Onge, Minister of Sport and Minister responsible for the Economic Development Agency of Canada for the Regions of Quebec
"MLSE is very excited to be collaborating with the City of Toronto, Canada Soccer and Destination Toronto to bring the FIFA World Cup 2026 to our great city. Toronto has a rich soccer history and is home to a vibrant soccer community today, led by our dedicated, passionate Toronto FC fans. Hosting a World Cup is an investment in Toronto's soccer legacy and will inspire the next generation of diverse sport and community leaders. MLSE is all in to help the City, Province of Ontario and Government of Canada do whatever it takes to make this once-in-a-lifetime opportunity a reality for Toronto."
- Larry Tanenbaum, Chairman, Maple Leaf Sports & Entertainment (MLSE)
Toronto is home to more than 2.9 million people whose diversity and experiences make this great city Canada's leading economic engine and one of the world's most diverse and livable cities. As the fourth largest city in North America, Toronto is a global leader in technology, finance, film, music, culture, and innovation, and consistently places at the top of international rankings due to investments championed by its government, residents and businesses. For more information visit www.toronto.ca or follow us on Twitter at www.twitter.com/CityofToronto, on Instagram at www.instagram.com/cityofto or on Facebook at www.facebook.com/cityofto.
• Discuss this story on the Major League Soccer message board...


Major League Soccer Stories from November 22, 2021
The opinions expressed in this release are those of the organization issuing it, and do not necessarily reflect the thoughts or opinions of OurSports Central or its staff.