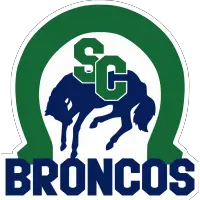 Broncos Dir. of Player Personnel Gary Aubin Breaks Down 2020 Draft Class
April 23, 2020 - Western Hockey League (WHL) - Swift Current Broncos News Release



The Swift Current Broncos added 11 prospects after Wednesday's 2020 WHL Bantam Draft; five from Saskatchewan, five from Manitoba and one from British Columbia. We caught up with Broncos Director of Player Personnel Gary Aubin to get the scouting reports of each player.
First Round/21st Overall - Brady Birnie (F, Regina, Sask.) - Regina Monarchs (SBAAHL)
G A PTS GP PIM
56 72 128 31 26
"We loved him all year. Everybody says Brady's just a playmaker, but he scored 56 goals. He gets his nose dirty and he gets in tight. Him being fairly local to Swift Current is just an added bonus. We weren't looking at that in the first few rounds, we were just looking for the best, skilled players who could bring offence to the Broncos. He'll be playing with the Regina Pat Canadians next season who are a great program. He's a gamer and I think he'll just find a way to come in and be successful."
Second Round/42nd Overall - Rylan Gould (F, Headingly, Man.) - Winnipeg Monarchs (WBAAA)
G A PTS GP PIM
32 54 86 36 24
"Our Manitoba scouts said towards the end of the season and playoffs he was one of the most improved guys. He's another pretty skilled guy with compete who can skate. His dad was a high-level curler so there's that competitive streak involved. He definitely leads by example on the ice and shows the other guys what needs to be done."
Second Round/44th Overall - Grayson Burzynski (D, Winnipeg, Man.) - Winnipeg Monarchs (WBAAA)
G A PTS GP PIM
19 39 58 36 22
"He's a big-bodied guy who continually improved all year. He has a heavy shot from the blue line which shows why he scored so many goals. He was a committed volleyball player who has now decided he's going to dedicate himself to hockey. I think he realized this year where he could be if he decided to go that way. For such a big guy he has really good hands a really good feel for the game. He's going to try and push himself to be a Bronco at 16-years-old."
Third Round/60th Overall - Liam Saxberg (D, Winnipeg, Man.) - Winnipeg Warriors (WBAAA)
G A PTS GP PIM
19 28 47 36 56
Saxberg is on the right
"You just love how much offence he produces. By the second half of the season and the playoffs our Manitoba scouts said there were no issues with his defensive game. He's an exciting player who has a high compete level. For a guy that's only played full-time defence for one season, it's scary to think what he could turn into down the road."
Fourth Round/67th Overall - Nolan Stevenson (D, Shaunavon, Sask.) - Notre Dame Hounds (SBAAHL)
G A PTS GP PIM
6 15 21 30 12
"He was relied on a lot by his team this season. The Hounds didn't have a top-end team and when he was going up against the top teams, that's when I really noticed him. He stepped up and loved playing against those teams. His dad Travis played in Swift Current for a little bit and I think he may round out as a 6'3" or 6'4" defenceman. He's going to play with Birnie in Regina next season so we'll be able to monitor him closely and maybe get him in for some practices."
Fourth Round/68th Overall - Tyson Yaremko (F, Saskatoon, Sask.) - Saskatoon Stallions (SBAAHL)
G A PTS GP PIM
39 37 76 31 40
"We've liked Tyson all year long. We thought he might go higher, but him not being at Sask First may have helped us in a sense. When you look at his 76 points, there's also a lot of compete that goes along with those. He's a complete player with skill who can score and make plays. He's going to play in Swift Current for the Legionnaires next season and in speaking with their coach, they're going to have a young team and those players are going to get opportunities."
Fourth Round/88th Overall - Van Eger (D, Willow Bunch, Sask.) - Notre Dame Hounds (SBAAHL)
G A PTS GP PIM
18 18 36 30 34
"He comes with so much intensity. He plays the game the way it should be played and that's really exciting. He has unbelievable leadership capabilities and he plays every single shift the same way. He's also got some skill with his 18 goals on a team that didn't score a ton too, but I really think his best attribute is his leadership."
Fifth Round/89th Overall - Connor Gabriel (F, Saskatoon) - Saskatoon Bandits (SBAAHL)
G A PTS GP PIM
25 36 61 30 28
"We think Connor is going to be a big-bodied guy that can put some numbers up. He competes well and we're really excited. The fact that he's a Saskatchewan kid doesn't hurt. He was one guy who, when we went through all of our draft meetings, his name always came up as a guy that we felt we couldn't pass up on."
Fifth Round/109th Overall - Joey Rocha (G, Nanaimo, BC) - North Island Silvertips (BCBHL)
GAA GP
3.35 15
"I saw him at a tournament in Kelowna late in the year and what I noticed started right away in warmup. He was this 6'1" body who moved really smoothly. Then into the games he just seemed to have presence about him. With him being on the Island it's a bit tougher to get out and watch him, so I watched probably seven or eight games and you could just see the progression in his game. We did some research and his parents and family seem great about him potentially coming to Swift Current."
Seventh Round/133rd Overall - Joey Lies (F, Flin Flon, Man.) - Norman Wolves (WBAAA)
G A PTS GP PIM
25 17 42 34 33
"There wasn't a lot of success for his team this year, but he took it upon himself to keep things fun and keep them light. He's working out with his brother (Vancouver Giants forward Justin Lies) and his brother is pretty dedicated, so maybe they can compare notes about playing in the league. He's a kid that can come in and score; he put up 25 goals on a team that didn't score very much (78 total goals). He has a good compete level and he's a very strong player. Strong on pucks and strong down low. He's going to play for the Rink Hockey Academy next season which will be really good for his development."
Tenth Round/199th Overall - Brandon Funk (F, Winnipeg, Man.) - Winnipeg Sharks (WBAAA)
G A PTS GP PIM
18 20 38 36 42
"He's pretty small right now but we think there's good potential for him to grow quite a bit. When it comes to his offence the big thing I noticed was just the amount of compete he has. Every game he competed so hard. He's a bit of an agitator. Gets under guys skin and makes opposing goalies unhappy, but then he can chip in some points too."
• Discuss this story on the Western Hockey League message board...


Western Hockey League Stories from April 23, 2020
The opinions expressed in this release are those of the organization issuing it, and do not necessarily reflect the thoughts or opinions of OurSports Central or its staff.
Other Recent Swift Current Broncos Stories