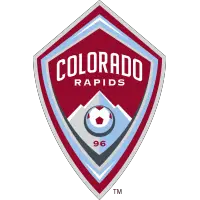 Bassett, Lewis, Trusty and Vines Named to Preliminary Concacaf Men's Olympic Qualifying Roster
February 23, 2021 - Major League Soccer (MLS) - Colorado Rapids News Release



On Tuesday, four Rapids players were named to the preliminary roster for the 2020 Concacaf Men's Olympic Qualifying tournament. Cole Bassett, Jonathan Lewis, Auston Trusty and Sam Vines are part of the initial group, with the expectation that a subsequent 26-man roster will be named in the next week or so. Those 26 players will travel to Guadalajara for training, and the final 20-man squad to be named by March 8, at the latest.
Bassett earned his first senior team call up in December but, at only 19-years-old, has yet to make a debut with the full team. Trusty, 22, last attended a USMNT camp in January 2019 and also has yet to make a USMNT debut. Lewis, 23, and Vines, 21, drew in with the men's national team in their last friendly, on January 31 against Trinidad and Tobago. Both players started the match and contributed to the scoresheet, Lewis with two goals and Vines with an assist.
See below for the story on MLSSoccer.com.
The United States and Canada have released their preliminary rosters for the 2020 Concacaf Men's Olympic Qualifying tournament, which is set to run from March 18-30 in Mexico to determine the region's two representatives in the upcoming Summer Olympics in Japan.
No later than 10 days before the tournament, federations will need to submit a final 20-player roster for official competition. Changes will only be allowed in the event of force majeure or injury and must be made prior to 24 hours before each team's first match. Any replacement players must come from the preliminary roster and will need to be approved by FIFA and Concacaf.
The United States preliminary roster includes 48 players, 40 of whom compete in MLS. Meanwhile, 25 of the 50 players on Canada's roster compete in MLS. Preliminary lists were capped at 50 players.
LA Galaxy midfielder Efrain Alvarez is listed on both the United States and Mexico roster, but the 18-year-old can't represent both countries. The federations and player would need to determine who he competes for, should he make the final cut. Alvarez has played for Mexico at the 2019 FIFA U-17 World Cup, so a change of association request would have to be filed to pave the way for Alvarez to represent the US in official competition.
Another MLS-centric note: Neither the US or Canada rosters have Toronto FC forward Ayo Akinola on them. Akinola, 21, is eligible to represent both countries, as well as Nigeria.
United States preliminary roster
The United States roster includes midfielder Brenden Aaronson and right back Bryan Reynolds, both of whom departed MLS this offseason on multi-million transfer fees. Aaronson went from the Philadelphia Union to RB Salzburg, and Reynolds went from FC Dallas to AS Roma.
FC Dallas and the Colorado Rapids both have four players included, while Atlanta United, LA Galaxy and San Jose Earthquakes all have three.
Pos. Player Club
GK Callender, Drake Inter Miami CF
GK Freese, Matthew Philadelphia Union
GK Klinsmann, Jonathan LA Galaxy
GK Marcinkowski, JT San Jose Earthquakes
GK Ochoa, David Real Salt Lake
GK Scott, Brady Austin FC
D Araujo, Julian LA Galaxy
D Bello, George Atlanta United
D Duncan, Kyle New York Red Bulls
D Farfan, Marco LAFC
D Glad, Justin Real Salt Lake
D Gloster, Christopher PSV Eindhoven
D Herrera, Aaron Real Salt Lake
D Keita, Aboubacar Columbus Crew SC
D Kessler, Henry New England Revolution
D Pineda, Mauricio Chicago Fire FC
D Pines, Donovan D.C. United
D Reynolds, Bryan AS Roma
D Robinson, Miles Atlanta United
D Sands, James New York City FC
D Trusty, Auston Colorado Rapids
D Vines, Sam Colorado Rapids
M Aaronson, Brenden RB Salzburg
M Alvarez, Efrain LA Galaxy
M Amaya, Frankie FC Cincinnati
M Bassett, Cole Colorado Rapids
M Busio, Gianluca Sporting Kansas City
M Clark, Caden New York Red Bulls
M Cardoso, Johnny Internacional
M Dotson, Hassani Minnesota United FC
M Lennon, Brooks Atlanta United
M Mihailovic, Djordje CF Montreal
M Parks, Keaton New York City FC
M Perea, Andres Orlando City SC
M Servania, Brandon FC Dallas
M Tessman, Tanner FC Dallas
M Williamson, Eryk Portland Timbers
M Yueill, Jackson San Jose Earthquakes
F Cowell, Cade San Jose Earthquakes
F de la Fuente, Konrad FC Barcelona
F Ebobisse, Jeremy Portland Timbers
F Ferreira, Jesus FC Dallas
F Lewis, Jonathan Colorado Rapids
F Llanez, Uly VFL Wolfsburg
F Michel, Benji Orlando City SC
F Pepi, Ricardo FC Dallas
F Saucedo, Sebastian Pumas
F Soto, Sebastian Norwich City
• Discuss this story on the Major League Soccer message board...


Major League Soccer Stories from February 23, 2021
The opinions expressed in this release are those of the organization issuing it, and do not necessarily reflect the thoughts or opinions of OurSports Central or its staff.