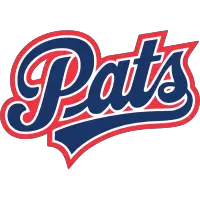 2022 Spring Camp Recap
June 16, 2022 - Western Hockey League (WHL) - Regina Pats News Release



Regina, Sask - The Regina Pats Hockey Club held their 2022 Spring Camp last weekend, inviting 27 players from across North America, which included a mix of 2005, 2006 and 2007 born prospects.
It was the first Pats Spring Camp since the 2018-19 season, when the club invited a number of 2004 and 2003 born prospects - in which current Pats Easton Armstrong, Braxton Whitehead, Zane Rowan, Parker Berge, Layton Feist and Matthew Kieper attended.
This year, the Pats featured one of their deepest prospect pools in recent memory following a strong 2020, 2021 and 2022 WHL Prospects Draft, along with several strong list players.
"When I came here, we did a quick rebuild with some trades during the winter of my first year," Regina Pats GM and Head Coach John Paddock said. "After that it was building towards something and after that it was recovery. We like our young players. It's an awful thing to say, but what messes it up is that Connor [Bedard] is so good, he wont be with us long. Our 2005-born players are going to take a hit because he leaves soon but we like our young players and what the future looks like."
The highlights of the camp were the appearances of 2022 first-round pick [fifth overall] Cole Temple, 2022 second and third-round selections Corban Almen and Brayden Smith, as well as 2021 first and second-round picks Jaxsin and Corbin Vaughan, and goaltender Kelton Pyne who made a name for himself last season, recording two shutouts in nine games as a call up.
The Pats brass also had an opportunity to have a close glance at some of their later picks, including signed fourth-rounders Carter Herman and Raiden Zacharias, as well as list defencemen's Mitchell McEachern and Matthew Loo. The club also invited four U.S. prospects, as goaltender Justin Bayers, and defencemen's Brogan Young, Stephen Grumley and Dylan Lebret took part in their first spring camp.
"It was really good," Paddock said. "[This year] you don't get much of a chance to see the players, but with Spring Camp, you can look forward and get a glimpse of the future. Under all the circumstances, it gave us a chance to look at some guys and see how they developed or get our first look at them because we had two drafts in the last six months. It was an important thing for us and an important thing for them [the players]."
Here's a look at the full roster from Spring Camp.
Prospect Position YR Drafted
Goalies (4)
1 Kelton Pyne G 2005 List
2 Nicolas Rempel G 2006 2021 RD 8 (#172)
3 Justin Bayers G 2006 2021 U.S. RD 2 (#33)
4 Cruz Chase G 2007 2022 RD 7 (#136)
Defense (13)
5 Carter Herman LD 2005 2020 RD 4 (#71)
6 Ty Plaisier LD 2005 2020 RD 4 (#74)
7 Ethan King RD 2005 List
8 Brogan Young RD 2005 2020 U.S. RD 2 (#27)
9 Mitchell McEachern RD 2005 List
10 Matthew Loo RD 2005 List
11 Corbin Vaughan LD 2006 2021 RD 2 (#30)
12 Aaron Krestanowich LD 2006 2021 RD 5 (#92)
13 Kolten Bridgeman RD 2006 List
14 Brayden Smith LD 2007 2022 RD 3 (#53)
15 Samuel Laplante RD 2007 2022 RD 7 (#141)
16 Stephen Grumley RD 2007 2022 U.S. RD 2 (#42)
17 Dylan Lebret RD 2007 2022 U.S. RD 1 (#3)
Forwards (10)
18 Carter Ralston LW 2006 2021 RD 6 (#119)
19 Raiden Zacharias LW 2006 2021 RD 4 (#75)
20 Dru Mushumanski RC 2006 2021 RD 7 (#141)
21 Jaxsin Vaughan RW 2006 2021 RD 1 (#21)
22 Kaslo Ferner RW 2006 2021 RD 7 (#151)
23 Corban Almen RC 2007 2022 RD 2 (#31)
24 Cole Temple LC 2007 2022 RD 1 (#5)
25 Wyatt Stinton LC 2007 2022 RD 5 (#102)
26 Owen Nelson RW 2007 2022 RD 8 (#163)
27 Kelsen Podworny RW 2007 2022 RD 9 (#185)
Most notably, the Pats were able to ink two players out of last weekends camp, signing 2022 first-rounder Cole Temple, and 2022 second-round selection Corban Almen to WHL Standard Player Agreements.
"My comparison in my own mind is Sam Steel," Paddock said of Temple. "I think there are a lot of those things in him as far as skating ability and playmaking. They're both that kind of player. One was taken at two and the other at five, but if we were picking at two, we would have taken him. He's going to be a very good player in this league."
"The scouts had him ranked pretty high, and felt he was a pretty good player," Paddock said on Almen. "When I saw him for these two days [Spring Camp], I thought he was probably the most noticeable player. You usually sign your first two or three picks pretty quick. From what we saw this weekend, it made it easy to move ahead with him."
In case you missed it, here are links to all the media availabilities that took place at the Pats 2022 Spring Camp, including a photo gallery from both days.
• Discuss this story on the Western Hockey League message board...


Western Hockey League Stories from June 16, 2022
The opinions expressed in this release are those of the organization issuing it, and do not necessarily reflect the thoughts or opinions of OurSports Central or its staff.