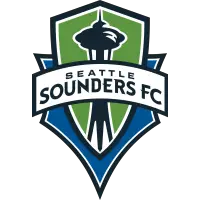 Sounders FC and Providence Agree to Unprecedented Community-Focused Partnership
January 20, 2023 - Major League Soccer (MLS) - Seattle Sounders FC News Release



RENTON, WASH. - Seattle Sounders FC and Providence, a not-for-profit health system serving the Western United States, today announced a new partnership that brings together two community-oriented organizations in a dynamic agreement, centered upon driving meaningful impact in the area of youth mental health and wellness.
Announced at a special schoolwide assembly today at Renton High School, today's news is highlighted by the introduction of a collaborative and thoughtful relationship with Renton School District, grounded in research that identifies schools as one of the most effective forums for providing consistent and accessible behavioral health services to children and adolescents. Through this relationship, Providence and Sounders FC are working hand-in-hand with district leadership to develop, implement and provide support for a variety of programming and services focused on concrete ways to improve mental health for students.
Home to the Sounders FC Center at Longacres, the club's new state-of-the-art training facility set to open in 2024, Renton sits 11 miles south of Seattle and its school district serves over 15,000 young people. Encompassed in the long-term partnership between Providence and Sounders FC is a long-term commitment to the community where the Rave Green will operate.
Also, part of the Providence-Sounders FC relationship, Providence Swedish becomes the Official Medical Services Provider and Official Healthcare Partner of Sounders FC, with physicians from Swedish Medical Group serving as Sounders FC's team doctors. Additionally, the Providence mark is being proudly displayed on the front of all Sounders FC kits beginning this season. Providence becomes the third jersey front partner in Sounders FC's MLS history, replacing previous kit partner Zulily (2019-2022).
Sounders FC engaged global sports and entertainment industry leader Oak View Group's (OVG) Global Partnerships division to assist in the development and completion of the multi-year partnership. OVG Global Partnerships is the 2021 recipient of Sports Business Journal's Best in Sales, Consulting and Client Service Award for connecting world-class brands across the professional sports landscape.
"From our earliest conversations with Providence, this partnership was always about shared values, especially our combined organizational commitment to our region's youth and making communities healthier places to live," said Sounders FC Majority Owner Adrian Hanauer. "In our club's view, working with community-minded partners is critical to Sounders FC's overall mission, and in Providence we have found a partner that is deeply vested in the Puget Sound region and whose values and goals align with our own. Today's announcement is less about the mark that our players will wear across their chests on gameday and more about the deep community investment that Providence and Sounders FC are coming together to fulfill. Mental health - especially for young people - is a critical part of a healthy society, and we're looking forward to employing the resources and reach of our two organizations to focus on these outcomes."
Hanauer continued, "As the club begins this new relationship with Providence, I would also like to recognize and sincerely thank both Zulily and Virginia Mason Franciscan Health for their support of the Rave Green over the years. As partners of ours, we achieved some great things and experienced some amazing moments together, and though Sounders FC begins a new chapter today, we remain grateful for what these two organizations contributed."
"We are looking for innovative ways to bring more understanding to a serious issue," said Arpan Waghray, M.D., Chief Executive, Institute for Mental Health and Wellness. "There is a mental health crisis in this country with millions of people suffering and young people being especially impacted since the COVID-19 pandemic began in 2020. This partnership with Sounders FC helps Providence reach people in new ways and connect them to resources available in their communities and beyond."
"As two Renton-based organizations, Providence and Seattle Sounders FC have been looking for ways to partner to improve the health of the community. One area where we share common urgency is the mental health crisis among young people. Passion for sports like soccer is often a powerful way to join people together in a common cause. We're excited to use this platform to help to improve access to resources for our local youth, starting with the Renton School District," said Providence President and CEO Rod Hochman, M.D.
YOUTH MENTAL HEALTH
With Sounders FC approaching its 50th anniversary, and Providence as an organization with a proud 167-year history, the two entities are deepening their long-tenured roots in the community through the implantation of the programs announced today. Given the mental health crisis currently facing the country - and with young people being especially impacted since the COVID-19 pandemic began - Providence and Sounders FC recognize the importance of finding innovative ways to take on this serious issue.
According to 2021 data from the Centers for Disease Control and Prevention, 37 percent of high school students reported experiencing poor mental health during the pandemic and 44 percent reported persistently feeling sad or hopeless during the past year. For King County, specifically, the 2021 Healthy Youth Survey conducted by the Washington State Department of Health showed that students in King County schools are dealing with a variety of serious mental health issues, including some sobering statistics such as: 45 percent of 12th graders describing having an episode of major depression over the past 12 months; 20.4 of 12th graders having seriously considered suicide over the past 12 months; 16 percent of eighth graders sharing that they had a detailed plan to end their lives; and almost 50 percent of eighth graders sharing that they did not have an adult to turn to when they felt sad or hopeless.
Today's partnership works to create healthier communities through empowering youth, using health education, physical activity, preventative medicine and access to resources. Providence and Sounders FC's work within Renton School District allows important mental health programming and support to engage students in new ways, under direct advisement from district leadership and individual schools to ensure that investments are applied where and how they are most needed.
The intention of the collective partnership is to address mental wellbeing for students in the Renton School District and may include items such as:
Increasing access to school-based mental health services for students.
Implementing educational programs designed to increase awareness of mental health concerns.
Normalizing the conversation about mental health, reducing the stigma that surrounds it, and promoting resources available through Providence, the Renton School District, and other partners.
Creating safe spaces for children to play.
Providing sports camps that incorporate mental wellbeing curricula.
Fostering a culture within local area schools to help every child prioritize their mental well-being and be equipped to support their peers.
The development of these and other programs and services is ongoing and part of a long-term commitment by Providence and Sounders FC to address the issue of youth mental health. All investments will be made in concert with the schools involved, with the goal being not to provide services that merely sound impressive or meaningful, but that have a real and tangible impact, with Renton School District serving as a proof-point.
During Friday's event at Renton High School, students, Sounders FC players in attendance and others took this pledge to help support mental health awareness. Sounders FC and Providence encourage all members of the community to join in.
JERSEY FRONT
As part of the partnership between Providence and Sounders FC, Providence is also taking over the jersey front rights for all Sounders FC home and away kits beginning this season, becoming just the third jersey partner in the club's MLS history. The agreement maintains the Rave Green's Seattle's roots while proudly displaying a community-focused partner that will represent the Rave Green on the national and international stage - with its first action taking place at the 2022 FIFA Club World Cup in Morocco this February, where Sounders FC becomes the first MLS team in history to compete in the tournament, having qualified with its historic Concacaf Champions League victory last season.
Providence's partnership includes logo placement on all First Team match jerseys, team travel jackets, rain and stadium jackets, in addition to official team polo shirts. In addition, Sounders FC development teams - from the younger Discovery Program squads through the MLS NEXT sides - are set to wear Providence jerseys in their respective competitions.
Also new to the club's kits this year, Apple makes its debut on the left sleeve of all First Team jerseys. Major League Soccer and Apple announced a groundbreaking partnership last year, seeing Apple become the exclusive destination for MLS beginning in 2023. The partnership is a historic first for a major professional sports league and allows fans around the world to stream every single MLS match through the Apple TV app, without any local blackouts or restrictions.
With arguably the most rabid fan base in Major League Soccer, Sounders supporters routinely ensure that the club is atop the league in annual jersey sales. Last season the Rave Green led all MLS clubs with four players among the top 25 best-selling jerseys of 2022. All four of Seattle's players ranked within the top 10.
MEDICAL SERVICES
Additionally, with today's deal, physicians from Providence Swedish will serve as team doctors, working alongside the club's sports medicine staff to provide state-of-the-art care to help players manage acute injuries, maximize rehabilitation and training, prevent injuries and navigate general health needs.
Part of the Providence family of organizations, Providence Swedish represents the largest, most comprehensive healthcare system in Western Washington, with 22,000 caregivers, more than 2,200 providers, eight hospitals and 244 clinics, offering primary care, specialty and subspecialty care in a number of clinical areas, including cancer care, cardiovascular health, neurosciences, orthopedics, digestive health and women's and children's care. A not-for-profit organization, Providence Swedish provided more than $406 million in community benefit in the Puget Sound region last year as part of its commitment to serving those in need and improving the health of the region.
• Discuss this story on the Major League Soccer message board...


Major League Soccer Stories from January 20, 2023
The opinions expressed in this release are those of the organization issuing it, and do not necessarily reflect the thoughts or opinions of OurSports Central or its staff.