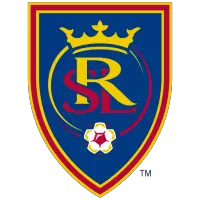 RSL Finalizes Opponents for 2022 Preseason Tournament in Portland
January 26, 2022 - Major League Soccer (MLS) - Real Salt Lake News Release



HERRIMAN, Utah - Real Salt Lake today confirms opponents and kickoff times for the upcoming preseason tournament hosted by Portland Timbers at Providence Park next month. With three games from Feb. 13-19, the Club's 2022 preseason concludes with games against Viking FK from the Norwegian Eliteserien - the top division in Norway - and fellow MLS teams Minnesota United & Portland Timbers.
RSL will open its stint in Portland against Viking FK on Sunday, Feb. 13 at 3:30 p.m. MT before facing Minnesota United that Wednesday, Feb. 16 at 7:00 p.m. MT before finishing the tourney against host Portland on Saturday, Feb. 19 at 6:00 p.m. MT.
All three of RSL's matches in Portland will stream live on the KSL TV app. The team's full match schedule while in Portland is below.
2022 RSL PRESEASON SCHEDULE (SUBJECT TO CHANGE; all match times Mountain Standard Time)
Tucson, Arizona
NOW - Wed., February 2: Training in Tucson, Arizona
Sat., January 29: Match #1 against Grand Canyon University - 11a MT
Wed., February 2: Match #2 against Houston Dynamo FC - 11a MT
Herriman, Utah
Fri., February 4 - Sat., February 12: Training at Zions Bank Training Center
Wed., February 9: Match #3 against Utah Valley University - 11a MT
Portland, Oregon
Sunday, Feb. 13
Portland Timbers vs. Minnesota United FC; 1:00 p.m.
Real Salt Lake vs. Viking FK; 3:30 p.m.
Wednesday, Feb. 16
Real Salt Lake vs. Minnesota United FC; 7:00 p.m.
Portland Timbers vs. Viking FK; 8:30 p.m.
Saturday, Feb. 19
Minnesota United FC vs. Viking FK; 3:30 p.m.
Portland Timbers vs. Real Salt Lake; 6:00 p.m.
Real Salt Lake finished the 2021 season in dramatic fashion, booking its place in the Audi 2021 MLS Cup Playoffs on Decision Day before making a run to the Western Conference Final following a 14-14-6 regular season record. RSL will open the 2022 season on the road against Houston Dynamo FC on February 27 before returning to Rio Tinto Stadium for the home opener against Seattle Sounders FC on Saturday, March 5.
2022 REAL SALT LAKE STORYLINES TO WATCH
First Full Year Under Pablo Mastroeni
Following the team's successful playoff run that saw RSL feature in the Western Conference Final, Mastroeni saw the interim tag removed from his title after 100 days at the helm to become the sixth head coach in Club history. Under his tenure in 2021, RSL went 8-8-1 during the regular season, advancing RSL into its 11th postseason in 14 years. In his first full season at the helm, Mastroeni will look to leverage the belief the team saw in latter half of 2021 and build a winning culture in Utah.
International Network of New Ownership
As the Club's roster begins to take shape ahead of the earliest opening game in Club history (February 27 at Houston Dynamo FC), new ownership has provided General Manager Elliot Fall and Technical Director Kurt Schmid with a deeper and expanded network to potentially fill the RSL roster. Owner David Blitzer's stake in multiple clubs across Europe (Crystal Palace - ENG; Augsburg - GER; Estoril - POR; ADO den Haag - NED; Alcorcón - SPN; Waasland - BEL) could provide the opportunity for RSL to acquire an array of players with international experience to bolster its roster. On the other hand, current RSL players could see the opportunity to join those teams in Europe to gain valuable experience similar to Andrew Brody and Pablo Ruiz's Fall 2019 venture to Austria (FC Pinzgau Saalfelden) before returning to RSL and contributing significantly.
Fans First
Since RSL moved into Rio Tinto Stadium in October, 2008, its fans have provided a dominant home-field advantage - a .771 winning percentage and 2.06 points per game - while helping the Club to the most aggregate MLS points earned during the regular season (409). Last season saw RSL set a new club record with seven consecutive wins at home en route to a 9-4-4 overall mark on Utah soil, solidifying its extreme advantage in Sandy and propelling the team to the top tier of MLS as a perennial postseason participant. RSL's 11 playoff appearances in the last 14 seasons include five Conference Finals and 10 Conference Semifinal berths, second only to Seattle during this period.
In 2022, new ownership has committed itself to expanding the fan experience through all levels of the organization, its venues and its online presence. Fan support has always been at the center of everything the Club has done and with a new era of RSL beginning in 2022, the Club ensures itself to the fan experience to help maintain its home dominance.
Carrying Momentum
As fans were reminded last season, anything can happen in the MLS Cup Playoffs, and one must always "#BELIEVE" in the Claret-and-Cobalt. Under then-interim boss Mastroeni, the team was galvanized at the end of the season to qualify for the playoffs in possibly the most dramatic fashion MLS has ever seen. From the "Damiracle" in Kansas City, a defensive masterclass in Seattle and come-from-behind drama in the return trip to KC, RSL's cardiac collective led MLS is goals scored after the 80th minute and in stoppage-time as well. Momentum in the locker room, in the fanbase and around the country began to bloom ahead of the team's postseason run, defying odds on and off the pitch amid the sense of self-belief RSL carried in the closing stages of 2021 is now a stated priority as Mastroeni's culture-building re-engages to help the team kick off the season on the front foot.
Second-Year Players in Their First Full Seasons
RSL made a splash in the spring of 2021, announcing it had secured the services of Bobby Wood in a move that saw the former USMNT star join MLS for the first time in his career. Arriving during the summer, Wood featured in 17 matches and made 7 starts, scoring two goals. Wood will be looking to mesh with the rest of the squad through the upcoming preseason and make an impact for the season's entirety.
On May 29, 2021, RSL announced the signing of winger Jonathan Menéndez to bolster the team's attacking core. In 17 matches played, the versatile Argentine scored one goal and contributed five assists during his first season in MLS. Capable of creative and explosive plays, Menéndez looks to solidify his place within the team in a league in which quick, seamless adaptation has often proven difficult.
Homegrown Emergence and Pipeline Growth
Prior to the commencement of preseason, RSL announced five new additions to the roster, all Homegrown players from Real Monarchs and the RSL Academy. The Club has long prided itself on developing talent from within and has seen significant contributions from many of its Homegrown stars. What will the Club see in 2022 from its Homegrown players after it led the league again in minutes played by Homegrown players? Now with experienced Homegrowns such as David Ochoa, Justen Glad, Andrew Brody and Aaron Herrera, the core of the Homegrown pipeline can lead RSL to new heights following a 2021 season where 17 of the 32 players on the roster either developed through the Academy or Real Monarchs.
Homegrown Leadership
The RSL technical staff and front office sees a number of experienced "homegrown" individuals as well, with John Kimball, Rob Zarkos, Elliot Fall, Tony Beltran, Luke Mulholland, Jordan Allen and Jamison Olave each holding positions with the Club. These individuals - among many others - helped lead RSL through previous eras in other positions, now looking to build upon the successes of 2021.
ABOUT REAL SALT LAKE
During the first week of January, 2022, the RSL compendium of properties was acquired by global sports entrepreneur David Blitzer - who boasts interests in the Philadelphia 76ers (NBA), the New Jersey Devils (NHL), and six European soccer entities, including Crystal Palace (England), FC Augsburg (Germany), Estoril (Portugal), ADO Den Haag (Netherlands), Alcorcon (Spain) and Waasland-Beveren (Belgium). The Blitzer group also includes Utah-based Smith Entertainment Group, which owns the Utah Jazz (NBA), led by Ryan Smith.
Real Salt Lake kicks off its 18th Major League Soccer season on Sunday, Feb. 27 at Houston, with the 2022 campaign its first full year under Head Coach Pablo Mastroeni, who led the Utah side for the final 100 days in 2021, advancing RSL to the Audi MLS Cup Playoffs for the 11th time in the last 14 years.
The club's MLS Cup 2009 victory marked the state of Utah's only major professional championship in nearly 40 years, the title preceding an historic run to the 2010/11 CONCACAF Champions League Final. Buoyed by a passionate base boasting several thousand season ticket holders, RSL has enjoyed a prominent home-field advantage - posting a dominant 145-43-46 (Win-Loss-Draw) record across all competitions at home (2.06 points per game for a 0.771 win pct.) - since building its permanent Rio Tinto Stadium home in Sandy 13 years ago.
In 2015, the club expanded its development pyramid with the addition of Real Monarchs SLC, one of several MLS-operated clubs playing in the USL Championship, the United States' Division II setup. The Monarchs boast a pair of titles in its brief history, as the 2017 USL regular-season champions, later winning the USL Final in 2019. For the 2022 season and beyond, Real Monarchs will compete in the newly launched "MLS NEXT Pro" as part of a joint United States and Canada endeavor to complete the professional player pathway by connecting youth academies in MLS NEXT to first teams in Major League Soccer.
The entire RSL development pipeline, which includes the RSL Academy's U-15 and U-17 teams, calls the expansive Zions Bank Training Center in Herriman, Utah their daily training home. With five world-class grass fields, two indoor turf fields, a residential dormitory, the STEM-based RSL Academy High School and the 5,000-seat Zions Bank Stadium located on a 42-acre campus, Utah's sporting future is bright.
Added in 2020 was the elite RSL Academy basketball program, already earning accolades internationally for its vision, mission, and accomplishments.
The RSL Community Foundation was established in 2016, created with the goals of being active in the community year-round, utilizing the popularity and reach of RSL and the Monarchs in promoting health and wellness in children throughout the region, engaging supporters of soccer to raise funds and volunteer time for various local initiatives.
2022 RSL Full- and Half-Season Ticket Packages are now on sale at www.RSL.com or by calling 844.Real.Tix.
• Discuss this story on the Major League Soccer message board...


Major League Soccer Stories from January 26, 2022
The opinions expressed in this release are those of the organization issuing it, and do not necessarily reflect the thoughts or opinions of OurSports Central or its staff.