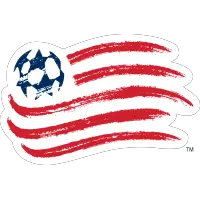 Revolution Advance to Eastern Conference Semifinal with 2-0 Win against Philadelphia Union
November 24, 2020 - Major League Soccer (MLS) - New England Revolution News Release



FOXBOROUGH, Mass. - The New England Revolution advanced into the Eastern Conference Semifinal of the Audi 2020 MLS Cup Playoffs with a 2-0 win against the Philadelphia Union at Subaru Park on Tuesday night. New England eliminated the top-seeded Philadelphia side behind first-half goals from Adam Buksa and Tajon Buchanan in the 26th and 30th minutes, respectively - both assisted by Carles Gil. The Revolution will visit fourth-seeded Orlando City SC in the Eastern Conference Semifinal at Exploria Stadium on Sunday, Nov. 29 at 3:00 p.m. ET (ABC, ESPN Deportes, 98.5 The Sports Hub HD2).
The win sends the Revs into the Eastern Conference Semifinal for the first time since 2014, and for the 13th time in club history. New England entered tonight's match with a 0-4-1 record against Philadelphia across all competitions during the 2020 season; however, the Revolution - owners of Major League Soccer's best away record during the regular season - handed the Union their first home loss of the year. Philadelphia was 9-0-0 at Subaru Park heading into tonight's Round One matchup.
Both Buksa and Buchanan registered their first career MLS Cup Playoff goals in this evening's contest. Buksa got on the end of a free kick from Gil, heading the cross back inside of the near post. Four minutes later, Buchanan got behind Union left back Kai Wagner and beat Andre Blake from close range with his right foot. Buksa's goal was his seventh across all competitions in his debut MLS season, while Buchanan - starting at right back for the second consecutive match and second time in his professional career - scored for the third time this season. Gil, who scored in the Revs' Play-In Round win against Montreal on Friday, collected his two career postseason assists on those goals.
Goalkeeper Matt Turner, who finished second in MLS Goalkeeper of the Year voting to Philadelphia's Andre Blake, made four saves in his second career postseason win. Turner and the Revolution back line submitted the club's first postseason clean sheet since Oct. 20, 2008 vs. Chicago, and its first away postseason clean sheet since Oct. 27, 2007 against a New York Red Bulls team coached by Sporting Director & Head Coach Bruce Arena.
Arena registered his 34th career MLS Cup Playoff win, which is 19 more than any active head coach. His career postseason record improves to 34-12-6.
POSTGAME NOTES
New England Revolution 2, Philadelphia Union 0
November 24, 2020 - Subaru Park (Chester, Penn.)
Revolution Union in Round One at Subaru Park
- The New England Revolution defeated the Philadelphia Union, 2-0, in Round One of the Audi 2020 MLS Cup Playoffs on Tuesday night at Subaru Park behind goals from Adam Buksa and Tajon Buchanan.
- The victory marks the third time in franchise history in which New England, seeded eighth in the Eastern Conference, has eliminated the top overall seed in the MLS Cup Playoffs. The Revolution last defeated the No. 1 seed on Nov. 5, 2006, topping D.C. United, 1-0, in the Eastern Conference Finals.
- New England's win was the club's first over Philadelphia in six games across all competitions in 2020. It was also marked Philadelphia's first loss at Subaru Park in 2020.
- With tonight's victory, New England advances to the Eastern Conference Semifinals against fourth-place Orlando City SC at Exploria Stadium on Sunday, Nov. 29 at 3 p.m. ET.
- Sporting Director and Head Coach Bruce Arena, the all-time MLS leader in MLS Cup Playoffs wins (34) and playoff games coached, improved his postseason record to 34-12-6, including a 2-1-0 mark with the Revolution.
Adam Buksa, Tajon Buchanan Open Postseason Accounts With First-Half Goals
- Adam Buksa and Tajon Buchanan, who both registered their second postseason appearances, opened their MLS Cup Playoffs accounts in tonight's victory. Both goals were assisted by Carles Gil.
- Buksa's header from the center of the box in the 26th minute gave New England a 1-0 lead. The Designated Player logged three shots, one on target, 39 touches and three possessions gained over 89 minutes.
- Buchanan's right-footed shot in the 30th minute doubled the Revolution's lead. Buchanan finished tonight's contest with 59 touches, seven possessions gained, two interceptions, one clearance and one tackle in his second consecutive start in New England's defense.
- Tonight's victory marked the second consecutive game in which two Revolution players opened their postseason accounts, after Gil and Gustavo Bou scored their first playoff goals in last Friday's 2-1 win over Montreal in the Play-In Round.
Carles Gil Registers Two Assists in Third MLS Cup Playoffs Appearance
- Midfielder Carles Gil, who wore the captain's armband, recorded his first MLS Cup Playoffs assists in the victory.
- Gil's 89-minute shift was his eighth appearance across all competitions in 2020 and his sixth selection to New England's Starting XI. The 2019 MLS Newcomer of the Year finished with 79 touches, 11 possessions gained, two assists and one shot while completing 48 of 59 pass attempts.
- Gil now owns one goal and two assists in three postseason appearances.
Matt Turner Records First Win over Philadelphia, First Postseason Shutout
- Revolution goalkeeper Matt Turner logged his first career win over Philadelphia. Turner entered tonight's match with a 0-6-1 career mark in seven regular season games against the Union.
- Turner made four saves in his first postseason clean sheet. The shutout was Turner's first since a one-save effort against Nashville SC on Oct. 3 at Gillette Stadium.
- Turner, who finished second in 2020 Allstate MLS Goalkeeper of the Year voting, tallied career highs in wins (8) and clean sheets (6) during the regular season.
- Turner and New England's defense submitted the club's first postseason shutout since Oct. 20, 2008 vs. Chicago, and its first away postseason shutout since Oct. 27, 2007 against the New York Red Bulls.
Revolution Make One Change to Starting Lineup
- The Revolution featured one change to the Starting XI from the most last Friday's Play-In Round win over Montreal, with Scott Caldwell starting in place of Tommy McNamara.
- Caldwell completed 28 of 30 pass attempts in his eighth MLS Cup Playoffs start.
- Kelyn Rowe registered his 10th postseason appearance tonight. Rowe played 24 minutes off the bench and completed seven of eight pass attempts with one clearance.
- Defenders Henry Kessler and Andrew Farrell, who also made his 10th postseason appearance, have started all seven of New England's clean sheets in 2020. Kessler posted team highs in interceptions (4) and blocks (3), while Farrell logged a team-best seven clearances.
- Homegrown Player Justin Rennicks made his second playoff appearance tonight. Rennicks is the third Homegrown Product in club history to appear in a postseason match.
GAME CAPSULE
Referee: Joe Dickerson
Assistant Referee: Kathryn Nesbitt (AR1), Adam Wienckowski (AR2)
Fourth Official: Fotis Bazakos
Video Assistant Referee: Dave Gantar
Weather: 44 degrees and cloudy
Attendance: 3,000
Scoring Summary:
NE- Adam Buksa (Carles Gil) 26'
NE- Tajon Buchanan (Carles Gil) 30'
Misconduct Summary:
PHI- Kacper Przybylko (Yellow Card- Unsporting Behavior) 36'
PHI- Kai Wagner (Yellow Card- Unsporting Behavior) 73'
NE- Matt Polster (Yellow Card- Unsporting Behavior) 88'
New England Revolution: Matt Turner; DeJuan Jones, Henry Kessler, Andrew Farrell, Tajon Buchanan; Matt Polster, Scott Caldwell; Teal Bunbury (Kelyn Rowe 66'), Carles Gil © (Michael Mancienne 89'), Gustavo Bou (Tommy McNamara 78'), Adam Buksa (Justin Rennicks 89')
Substitutes Not Used: Brad Knighton, Antonio Delamea, Seth Sinovic, Lee Nguyen, Kekuta Manneh
Philadelphia: Andre Blake; Mark McKenzie, Jakob Glesnes, Kai Wagner, Raymon Gaddis (Anthony Fontana 76'); Jose Martinez (Ilsinho HT), Jamiro Monteiro, Alejandro Bedoya ©, Brenden Aaronson (Jack Elliot 62'); Sergio Santos (Cory Burke 62'), Kacper Przybylko
Substitutes Not Used: Matt Freese, Warren Creavalle, Andrew Wooten, Matthew Real, Aurelien Collin
New England Revolution Team Statistics Philadelphia Union
11 (4) Shots (on Target) 15 (4)
4 Blocked Shots 8
4 Saves 2
4 Corner Kicks 6
2 Offsides 2
12 Fouls 19
355 (74%) Passes Attempted (% Completed) 488 (82%)
41.7% Possession 58.3%
POSTGAME QUOTES
New England Revolution Sporting Director & Head Coach Bruce Arena
On tonight's win against Philadelphia:
Arena: "Obviously, a very good performance against a team that had a great regular season. Undefeated here in their home stadium, so it's a tremendous win and now we got to somehow recover and get our team ready to play Sunday."
On stressing the importance of scoring first ahead of the game and ultimately getting the first goal:
Arena: "Certainly important. I think the second goal broke their spirit. Obviously, both goals are important. We knew they were going to fight for the entire 90 minutes, and they did. We had to make it ugly in the second half, and we managed to do that and we got a clean sheet. Give our guys a lot credit."
On defeating Philadelphia for the first time in six games this season:
Arena: "We know exactly what's going on every game during the year. The regular season this year was - I don't even know what the right word is to describe it. I had said months ago that the teams who get in the playoffs, it's going to look different because it's such a crazy year. I think teams who had veteran players and most players returning and had an identity as a team were going to have an advantage during the regular season because of less practice time, the layoff, and all that kind of stuff. And then when playoff time comes around and other teams that are in it have a little more time together, they'll challenge the teams that were very good during the regular season. You see that's been the case. We didn't give our guys a message about the last, whatever it was, five games we played them. We didn't really care. We knew what they were about, and we knew what we needed to do."
On Tajon Buchanan's success at right back over the last two games:
Arena: "Last year was his first year professionally, and we knew during the regular season watching him in training that he was a player with a lot of potential. And he knew in preseason this year that he was going to get opportunities. He's an athletic kid, he's technically good, and he's got a little bit of a chip on his shoulder. He's a very competitive guy. We didn't hesitate a second knowing that he could make that adjustment there, because he's played right midfield, which in a lot of ways has similar responsibilities to right back. The adjustment to that position wasn't that difficult."
On how much familiarity with the Union factored into tonight's win:
Arena: "Sure, that helps, but we played Montreal the other day and I think that was our fifth game, so I'm not sure who has an advantage in those types of situations. I think Philly has a style that's somewhat similar to Red Bull in terms of the way they want to play and press and that kind of stuff. We've seen it throughout the year. Obviously, we were prepared for that tonight."
On Carles Gil's performance and where he ranks among midfielders he's coached:
Arena: "He had a very good game. I don't think this is the time to rank him with other players. I haven't had a whole lot of time to think about it. He's an outstanding player. I've had a lot of good midfield players or playmakers, and Carles is right up there with all of them. It's a different time, different era, different kind of league, so I don't know if I can compare him with other guys. It's apples to oranges in some ways."
On if the team is embracing an underdog mentality:
Arena: "I didn't hear that word spoken once over the last three or four days in preparing for the game. I don't think those kind of comments motivate athletes at the professional level. We knew what kind of games this was, we knew the strengths and weaknesses of our opponent, and we knew what we're capable of. We went into this game believing we could win, and we did."
Revolution Forward Tajon Buchanan
On whether the team felt it was the underdog and had something to prove tonight:
Buchanan: "They're Supporters' Shield champions, you know, best team in MLS. At the end of the day, we knew if we brought the same energy and the fight that we did against Montreal, and the way we've been playing all season, that we had a chance to win this game. We did that. I'm happy we came out with a win tonight and we move on."
On learning to play right back while moving forward to create scoring chances:
Buchanan: "It's a different position, something I'm learning on the fly. But it's not too much different than playing wing. I just have more defensive responsibilities and just picking my moments when I'm going forward. I know Carles [Gil] is an excellent player and he's going to keep the ball and get me the ball. So when I do pick my moments to go I know I just have to be clean in the final third and produce something when I get the ball."
On whether he sensed Philadelphia was deflated after he scored to double New England's lead:
Buchanan: "When you go down 2-0 it's always tough to come back in a game. We were playing strong, we were playing confident, keeping the ball. Once we got that second goal, at that point I f that we started to become more comfortable in the game. So yeah, I guess so."
On his backflip in celebrating his goal:
Buchanan: "I always had that. I did a backflip back in college when I scored a goal. Ever since I was a kid I've been able to do that and I just felt that if I scored a playoff goal it was time to pull it out."
On whether he feels the club has climbed over a hurdle after defeating Philadelphia for the first time in his career:
Buchanan: "I think competing against them all season has been tough. They definitely had the better hand on us, but at the end of the day everyone's here to fight for a MLS championship and once you hit playoffs, it doesn't matter what seed you are. These games are do or die. Today we won the more important game and we move on. Now we have another opportunity to go and play this weekend and keep fighting for a MLS Cup."
On his emotions after scoring to give the Revolution a 2-0 lead:
Buchanan: "Emotions were high. Very happy. It was a big goal in a game. I'm happy I was just able to help on the offensive side and defensively also today and I'm happy we came out with the win."
On whether his goal tonight helps him gain confidence moving forward:
Buchanan: "Definitely. As a team, we're probably being overlooked. At the end of the day we know what we bring to the table. If we just keep playing our game, keep up the energy and keep up the fight, we can go far. When you score a big goal in a big game, definitely your confidence is high so I'm happy."
Revolution Goalkeeper Matt Turner
On what the difference was tonight versus the previous five meetings with Philadelphia this year:
Turner: "I did a lot of reflecting on the games we played against them and if you look at all the games, 1-0 loss in the bubble where we gave a ball away, we just did so many things in all these games where we shot ourselves in the foot. We scored an own goal at home, when we tied them 0-0 we really were on the front foot in that game, they sat back. I think it was only on Decision Day when they really dominated us physically so we knew we had to match them physically and I think you saw that tonight as well as play mistake free and for the most part we did that and if there were mistakes it was next guy up. When we got our chances, I'd like to say that we buried them."
On using the momentum from Friday's win to start strong:
Turner: "For sure. I think that, like I said, it helped us in the long run and now everybody has good vibes and good energy. But at the same time, it's focusing on the task at hand. We've got to get ourselves ready to play against Orlando in a couple of days. Everybody is focused, we'll spend the holidays together and away from our families. We'll just keep the good vibes going over here and keep working hard and we're playing with house money because everybody is sort of writing us off."
On being motivated as the underdog after losing to Philadelphia four times this year:
Turner: "You say yes and you say no. All you can really do is focus on the task at hand and it was us against Philadelphia again and we know if we want to get a star on top of our badge on our jerseys we have to beat whoever we're playing against and we know it'll have to be on the road because we didn't play particularly well in the regular season. We believe in the quality we have in the locker room. It's just been about finding our identity and finding our style and I think tonight our quality in the final third showed. Andrew Farrell and Henry Kessler were just rock solid, that was probably the easiest - I've worked a lot harder for clean sheets, let's put it that way."
On the satisfaction of keeping a clean sheet and defending well against set pieces:
Turner: "Hugely. It's something we really focused on and we've had a lot of conversations amongst ourselves and we knew every time they had a set piece it was a big moment for us. If you look at the goals against us this year, I think we probably have the best record of goals against in the run of play but probably the worst in the league at defending restarts. Every time we cleared a ball on a set piece I think it added a little boost to us. Philadelphia started the game strong, they sort of lost their legs after the first 10 or 15 [minutes] and we sort of built into the game and when we built ourselves a little bit of a lead we just felt confident in the back that they weren't going to really trouble us too much because we could stay compact."
On what makes Bruce Arena successful in the postseason:
Turner: "He's the only coach I've ever had in the postseason, so it's hard for me to compare him to other coaches. What I'll say is his attention to detail is second to none and, in saying that, he also gives a lot of guys freedom to create, freedom to roam the field, freedom to be themselves and express themselves on the field and I think that guys have responded really well to it. It comes with goods, it comes with bad, and I think overall he just knows how to prepare teams to play in the playoffs and it showed in our last two games."
On if playing on the road without fans helps the team perform better:
Turner: "I think that, I want to say no but it's hard to tell. I thought tonight, there were fans there and they were right on top of you, but our team in general played pretty well. Now it's nice because we're used to it and when we go down to Orlando we'll play in front of fans. Obviously at home, you want to play in front of your fans. It helps give the home team energy and it creates an atmosphere so it probably does help away teams and levels the playing field a little bit more in terms of that. It's difficult to say, this is the normal we have right now and that's what we have to deal with so that's what we'll base 2020 off of."
On the second goal and its effect on both teams:
Turner: "That was a great goal, great work from Tajon [Buchanan]. That's just what he did tonight and he played so well. He was getting up and down the flank, winning headers, winning his 50/50 balls, taking guys on, making them foul him, and keeping [Kai] Wagner down in his own half which was huge because he provides some good service in the attacking third for Philadelphia. Tajon played well and for the goals to come in quick succession didn't really allow Philly the chance to reset. If you only score one, they can say 'Well, we're only down 1-0' but if you score that second goal it puts them under a little bit more pressure. I think from there on, I wouldn't say we had control of the game because they had a lot of the ball and more attempts on goal after that, but we knew what we had to do to get out of there with the win and advance."
• Discuss this story on the Major League Soccer message board...


Major League Soccer Stories from November 24, 2020
The opinions expressed in this release are those of the organization issuing it, and do not necessarily reflect the thoughts or opinions of OurSports Central or its staff.
Other Recent New England Revolution Stories