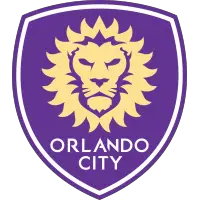 The Never-Ending Shootout
November 24, 2020 - Major League Soccer (MLS) - Orlando City SC News Release



21 minutes, 41 seconds.
That was the length of time on Saturday from when referee Allen Chapman blew the whistle on Maxi Moralez's first penalty kick to Benji Michel's game-winner slammed against the back of the net. Like all things in 2020, it might as well have been a decade. But in the end, Orlando City emerged victorious over NYCFC and advanced to the Easter Conference Semifinals
An absurd amount of action, tension, and nonsense occurred within that 21:41. The following is a comprehensive breakdown of the what, the when, and the how.
6:13 - Gallese saves Castellanos
Things proceed normally for the first six minutes of the shootout. Moralez hits the bar with his first attempt, and the next seven takers finish their penalties to put Orlando in position to win with an NYCFC miss.
Pedro Gallese ably saves Valentin Castellanos' attempt, the smoke canisters go off, and Orlando City celebrates moving on. Lions head coach Oscar Pareja immediately sprints down the tunnel to bring the good news to right back Ruan, who had been sent off near the end of regulation.
But something strange is happening through the purple haze. Chapman makes the rectangular VAR motion with his hands. The replay from behind the goal comes up and shows Gallese's left heel fractions of an inch ahead of the goal line.
Whether or not the angle was deceiving or if Gallese really was off his line remains a mystery to this day. Whatever the case may be, it's enough to convince both VAR Guido Gonzalez Jr. and Chapman that the penalty needs to be retaken. And because MLS still operates under the 2019/20 IFAB rules, coming off your line on a penalty kick is an automatic yellow card. With Gallese having picked up a yellow during extra time, that means...
7:42 - Chapman sends Gallese off
Exploria Stadium, limited severely in capacity by the coronavirus pandemic, erupts in a cacophony of boos as Chapman books Gallese for the second time.
Here's where chaos takes over. A goalkeeper getting sent off during a penalty shootout is extraordinarily rare, if not unprecedented. Orlando City had used five of their six allotted substitutions (they were granted a sixth due to the game going to extra time), and so Pareja, who had at this point reemerged from the tunnel, prepares to bring backup keeper Brian Rowe into the game.
It takes over two and a half minutes from Gallese's red card to Rowe's entry.
10:20 - Rowe subs into the game
Rowe is a luxury for Orlando City, a backup goalkeeper with over 100 MLS starts to his name who has played for MLS Cup winners and is battle tested. If there's any team in the league that could survive losing their star international goalkeeper during a win-or-go-home penalty shootout, it's Orlando.
Rowe gets in the goal and Castellanos, who has now been thinking about his miss for over five minutes, prepares to shoot again. But Chapman doesn't pull his finger off his earpiece. Is Rowe eligible to enter?
It takes nearly two full minutes for Chapman and his crew to confirm that, in fact, Rowe is ineligible to come into the game.
12:31 - Chapman sends Rowe back to the bench
As it turns out, per the laws of the game, a goalkeeper can only be replaced during a penalty shootout if he has to leave the field for an injury or some other emergency. If the keeper is sent off, an eligible field player must take his place in net.
Rowe tries to get some sort of explanation from Chapman as they walk back towards the bench area together. Castellanos allows an exasperated smile across his face, in total disbelief at the scene. Orlando City team admin Joe Schuchmann joins Rowe with Chapman in passionate defense of both his team and the sanctity of the sport, it seems.
Meanwhile, Orlando City needs a goalkeeper. At the 13:38 mark, the camera catches a four-way conference between Pareja, Gallese, midfielder Andres Perea, and defender Rodrigo Schlegel. By 14:04, Schlegel is donning a blank goalkeeper kit and putting on Gallese's gloves. The Argentine center back, who had come in during extra time as a fill-in right back for a cramping Kyle Smith, has a chance to make history.
16:12 - Castellanos scores on Schlegel
Schlegel's first attempt is, well, about what you'd expect from a field player stepping into the net. He dances left, then awkwardly shuffles to the right as Castellanos, nearly ten full minutes after believing he'd cost NYCFC their season, slots home easily into the far corner.
But it's okay, right? Orlando City does have the advantage, after all. And their fifth penalty taker is captain Nani, a Portuguese superstar with 16 career trophies, including the UEFA Champions League and the European Championship. Nani famously nailed the decisive penalty in Orlando City's MLS is Back Quarterfinal win over LAFC, the game that announced them onto the national stage as top contenders in the league. All the Lions need here is for their talisman to hit the penalty, and all is forgiven.
17:02 - Johnson saves Nani
Nani goes mid-far post, and NYCFC and USMNT goalkeeper Sean Johnson gets a mitt to it. The preceding ten minutes of surrealist comedy has turned into a full-on nightmare, as Orlando City has lost their advantage. We move into extra kicks.
A discomfiting mix of tension and bubbling fury overtakes Exploria Stadium as NYCFC midfielder Nicolas Acevedo comes up for his penalty. Schlegel looks better this time, guessing correctly and even getting a hand to the ball, but it sneaks past him and into the near bottom corner. It's now on the line for Orlando City.
Robin Jansson, Orlando's unflappable Viking at the back, calmly deposits his penalty to keep the game going.
The teams are now nearing the end of their penalty lists. NYCFC sends up Gudmundur Thorarinsson, an Icelandic left back who had come on late for a gassed Ronald Matarrita. The gathered fans hope for a miss-there's no way Schlegel is actually saving one of these, right?
Right?
19:18 - Schlegel saves Thorarinsson
Pandemonium. Thorarinsson puts it in the one spot he couldn't afford to, shoulder height and within range of a well-timed leap. Schlegel spots it right away and gets his left glove to it.
Schlegel, a player known for wearing his heart on his sleeve, soars into the air in celebration. Jansson and Nani, overcome with emotion and shock, go to hug him. But within 15 seconds of Schlegel's save, confusion rears its head again. Chapman seems to be deliberating again. Could they possibly call off the save and book Schlegel?
No, and in fact, they get it wrong in the other direction. Chapman blows the whistle and signals game over. Schlegel, an instant folk hero, is mobbed by his adoring teammates while the Wall sets off the smoke a second time. Except the game isn't over-the referees appear to have lost track of the score, and Orlando still has to convert another penalty kick to secure the victory.
It takes well over a minute for Chapman and his crew to clear the field. With smoke still clouding the penalty area, Homegrown forward Benji Michel walks up to try and send Orlando City through to the next round.
21:41 - Michel wins it
At long last, the Never-Ending Shootout ends. Michel blasts the game-winner past Johnson, and on the third try, Exploria Stadium's celebration sticks.
21 minutes, 41 seconds. Headlines made all over the world. And, through all the chaos and madness and, at times, silliness, a legendary first playoff victory for Orlando City.
• Discuss this story on the Major League Soccer message board...


Major League Soccer Stories from November 24, 2020
The opinions expressed in this release are those of the organization issuing it, and do not necessarily reflect the thoughts or opinions of OurSports Central or its staff.