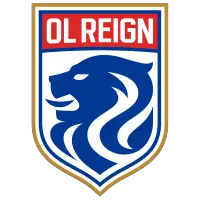 OL Reign Announces 2021 Preseason Roster
February 1, 2021 - National Women's Soccer League (NWSL) - OL Reign News Release



TACOMA, Wash. - OL Reign today announced its roster and technical staff ahead of the 2021 NWSL preseason, which began on Monday, February 1.
"Every new season brings excitement and opportunity," defender Lauren Barnes said. "OL Reign strives to be the best professional women's club in the world. We are continuing to add top talent to our experienced roster. I expect this year's squad will develop its own personality and compete at the highest level. The roster is loaded with returning talent that has built the foundation of OL Reign and I can't wait to see what this year has in store."
OL Reign's current roster is comprised of 35 players, including 24 players who are now signed for the year, 12 of which were already under contract for the 2021 season at the end of the NWSL Fall Series in October.
Among the club's returning players is 2019 and 2020 FIFPro World XI honoree, Megan Rapinoe, who opted out of the 2020 NWSL Challenge Cup and Fall Series.
"After a very difficult and uncertain 2020 for all of us, I am feeling rejuvenated, healthy and really excited to get back on the pitch with my teammates for what I hope is a very exciting 2021," Rapinoe said.
Seven players whose contracts expired at the end of 2020 have signed new contracts with OL Reign: defender Steph Cox, midfielder Shirley Cruz, defender Kristen McNabb, forward Jasmyne Spencer, forward Leah Pruitt, midfielder Dani Weatherholt, and midfielder Rosie White. During the offseason Nicole Momiki also extended her contract, keeping her with OL Reign through the 2022 season.
Midfielders Allie Long and Morgan Andrews remain out of contract at this time, although both have reported for preseason training.
OL Reign has signed five new players ahead of the 2021 season: midfielder Angelina, defender Sam Hiatt, forward Tziarra King, goalkeeper Cosette Morché, and forward Ally Watt.
"It's good that we have new players," OL Reign head coach Farid Benstiti said. "I feel that they are a good complement to who we already have to make us better. It's not like sometimes where you have a squad and you are not satisfied with the recruitment. At this time, I'm really satisfied. I think we've got a great core group that will be the future of the club. I'm excited to make the coordination between players who were already in the team and the new players who have so much potential to help us improve. That's very exciting for me."
King, along with a 2022 2nd round draft pick, were acquired in a trade with Kansas City on January 4. In exchange, OL Reign sent forward Darian Jenkins, the rights to midfielder Meg Brandt, and OL Reign's natural 4th round selection in the 2021 draft to Kansas City.
Ally Watt was acquired in a trade with the North Carolina Courage in return for defender Taylor Smith and the rights to forward Jodie Taylor.
In addition to Smith and Jenkins, other departures from OL Reign's 2020 squad include forward Jodie Taylor, goalkeepers Casey Murphy and Michelle Betos, and defender Julia Ashley.
OL Reign's roster is expected to continue evolving through the first several months of the season.
"While we are extremely excited and confident in the squad already assembled, we expect to announce the first group of 2 or 3 new signings prior to the Challenge Cup," said OL Reign CEO Bill Predmore. "And as Jean-Michel [OL Group President Jean-Michel Aulas] shared last week, we expect that our squad will be further strengthened by two additions from OL's current squad at the conclusion of the season in France."
All OL Reign players that were out on loan in 2020 have rejoined the team, with the exception of Jess Fishlock, who will return from her loan to Reading FC in early April, and Celia Jiménez Delgado, who is expected to be recalled early from her loan to Olympique Lyonnais before the Challenge Cup.
"I can't wait to finally get started," King said. "I think the balance between new and veteran players will make an environment that's competitive and optimal for learning and growth. I'm looking forward to seeing what we can accomplish this year."
Current OL Reign Roster by Position
Goalkeepers (3): Cosette Morché, Ella Dederick (NRI), Katie Talbert (NRI)
Defenders (8): Lauren Barnes, Amber Brooks, Celia (LOAN), Steph Cox, Machaela George, Madison Hammond, Sam Hiatt, Smith Hunter (NRI)
Midfielders (13): Morgan Andrews, Angelina, Shirley Cruz (INT/NYR), Jess Fishlock (LOAN), Morgan Goff (NRI), Kelcie Hedge (SEI), Sophie Hurst (NRI), Allie Long, Kristen McNabb, Shea Moyer (NRI), Quinn, Dani Weatherholt, Rosie White (NYR)
Forwards (11): Bethany Balcer, Mia Corbin (NRI), Sofia Huerta, Tziarra King, Nicole Momiki, Miranda Nild (NRI), Leah Pruitt, Megan Rapinoe (NYR), Alex Schoenstadt (NRI), Jasmyne Spencer, Ally Watt (SEI)
INT - International Slot
SEI - Season Ending Injury List
LOAN - Player on Loan
NRI - Non-Roster Invitee
NYR - Player has not yet reported for preseason training
OL Reign has also announced updates to its technical staff ahead of the 2021 season. Head Coach Farid Benstiti, Assistant Coach Sam Laity, Goalkeeper Coach Ljupco Kmetovski and Video Analyst Matt Dorman all return to the club for the 2021 season.
They are joined by Nicole Surdyka, the club's new Director of Rehabilitation, and Andrew Wiseman, the club's new Director of Performance. Surdyka and Wiseman will be supported by Athletic Trainer Kathryn Johnson and Massage Therapist Desmond Diaz.
Surdyka, who played collegiate soccer for St. John's University in New York, is a Doctor of Physical Therapy and a Nationals Strength and Conditioning Association Certified Strength and Conditioning Specialist (CSCS). She holds a FIFA Diploma of Football Medicine.
Wiseman joins from Utah Royals FC, where he served as the club's Head of Performance. Prior to working with the Royals, Wiseman worked with Exeter City and spent three years as the head sports scientist and strength and conditioning coach for Celtic FC women in Glasgow. Wiseman holds a Bachelor's of Science in Sports and Exercise Science with First Class Honors from the Manchester Metropolitan University, a Graduate Diploma from the International Society of Sports Nutrition and is a licensed Exos Performance Specialist. He is currently pursuing a PhD in Organizational Health and Well-Being at Lancaster University.
The 2021 NWSL competition year begins with the NWSL Challenge Cup, set to begin in clubs' home markets on April 9. The 24-match NWSL regular season will run from May 15 to October 30.
• Discuss this story on the National Women's Soccer League message board...


National Women's Soccer League Stories from February 1, 2021
The opinions expressed in this release are those of the organization issuing it, and do not necessarily reflect the thoughts or opinions of OurSports Central or its staff.