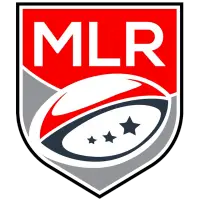 Last Week around the Leagues
by Fran Stuchbury
November 22, 2022 - Major League Rugby (MLR)



This past week the Toronto Argonauts won the franchise's 18th Canadian Football League Grey Cup, the XFL held its first draft for the 2023 season, Major League Rugby announced its team in Chicago will be known as the Chicago Hounds, and the USFL announced that Memphis Showboats will be playing in the league for the 2023 season. Highlights from this week come from the Canadian Football League, XFL, United States Football League, Major League Rugby, American Hockey League, ECHL, North American Hockey League, Western Hockey League, Ontario Hockey League, Quebec Major Junior Hockey League, NBA G League, National Women's Soccer League, and United Soccer League Championship.
FOOTBALL
Canadian Football League
The Toronto Argonauts won their first CFL Grey Cup since the 2017 season, 18th overall with a 24-23 victory over the Winnipeg Blue Bombers. Toronto extended a streak of its own, winning its seventh successive Grey Cup appearance (1991, 1996, 1997, 2004, 2012, 2017 and 2022). That is the longest streak of successful Grey Cup appearances in league history.
Highlights from the Argos' 24-23 victory over the Winnipeg Blue Bombers in the 2022 Grey Cup Finals
On a night when the league's biggest stars were celebrated at the CFL Awards, Winnipeg's quarterback Zach Collaros emerged with the league's top honour as its Most Outstanding Player. The Blue Bombers were a perfect four-for-four on their nominations.
Marshall Ferguson and Kristina Costabile assess all the big winners from the CFL Awards in Regina.
The Hamilton Tiger-Cats announced the football club has acquired the rights to American quarterback Bo Levi Mitchell from the Calgary Stampeders in exchange for a third-round pick in the 2023 Canadian Football League Draft, a fifth-round pick in the 2024 CFL Draft and future considerations. Mitchell, 32, suited up in 165 games, including 117 starts, over 10 seasons with the Calgary Stampeders (2012-22), completing 2,496 of 3,866 pass attempts (64.6%) for 32, 541 yards with 188 passing touchdowns and 89 interceptions.
Bo Levi Mitchell has been traded to the Hamilton Tiger-Cats for a package of picks and future considerations after an 11-year stint with the team.
XFL
The XFL debuted its official league ball, which features the signature of Dany Garcia, XFL Chairwoman and the first woman to own a major U.S. professional sports league. "When Dwayne, Gerry, and our XFL executive team came to me about putting my name on our official league ball, I was both honored and humbled," said Dany Garcia, Chairwoman and Owner. "As a lifelong football fan, I recognize the acknowledgment and trust that accompanies an ask like this. It inspires within me an even deeper personal commitment to our players, our coaches, our fans, our staff, and to our league. This moment will live in my mind forever."
Check out the SportsCenter's clip of Stormy Buonantony's (ESPN reporter and VSiN host) interview with XFL owner and Chairwoman Dany Garia about what this moment means to her and our league.
Chairwoman and Owner Dany Garcia and Owner Dwayne Johnson said it best on SportsCenter: Day 1 of XFL Draft Week was a perfect example of what providing opportunity looks like.
XFL Chairwoman and Owner Dany Garcia and Owner Dwayne Johnson connect with first overall pick Abram Smith during the 2023 XFL Draft, presented by ZipRecruiter, to talk about this opportunity to play in D.C. for the Defenders.
United States Football League
USFL and city leaders announced that the iconic Memphis Showboats have come home to the Bluff City. Officials reached an agreement for the Memphis Showboats to play the USFL 2023 season at historic Simmons Bank Liberty Stadium, home of the 1980s team that featured Pro Football Hall of Famer Reggie White. The USFL announced the inaugural game will kick off on Sunday, April 16, 2023. Fans can secure a place in history and lock in priority access to Memphis Showboats games by visiting Ticketmaster to make a ticket deposit for $25. "We're home," said Daryl Johnston, USFL Executive Vice President of Football Operations. "The Showboats return to Memphis for the 2023 season. The USFL is appreciative of the tremendous support and commitment from the City of Memphis, Mayor Jim Strickland, and countless other community leaders for bringing professional football back to the Bluff City."
Memphis Showboats USFL football returning in 2023
OTHER SPORTS
Major League Rugby
Major League Rugby (MLR) has announced that its 2023 season will begin with matches on February 17, 2023. Entering its sixth season, the MLR regular season will include 18 weeks of action, with two bye weeks for each team. The 12 teams, with the addition of the Chicago Rugby team, will be competing within and across two conferences: the Eastern Conference (Old Glory DC, New England Free Jacks, NOLA Gold, Rugby ATL, Rugby United New York, Toronto Arrows) and the Western Conference (Chicago Rugby, Dallas Jackals, Houston SaberCats, Seattle Seawolves, San Diego Legion, Utah Warriors).
Major League Rugby (MLR) unveiled the team name, logo, and color scheme for its newest franchise, the Chicago Hounds. Holding a press conference to officially announce MLR's latest expansion, Commissioner George Killebrew was joined by Chicago Hounds Head Coach Sam Harris and current players Mike Mattarazzo, Sydney Shoop, and Caleb Strum, all of whom were selected by Chicago in the MLR expansion draft on November 10. The Hounds will compete in MLR's Western Conference, donning team colors of green and sky blue. Chicago will play its inaugural match on the road at Old Glory DC on Saturday, February 18. The team's home opener at SeatGeek Stadium in Bridgeview, IL will be on Sunday, March 4 vs the Utah Warriors.
Major League Rugby expands with new MLR team, the Chicago Hounds
American Ultimate Disc League
The AUDL is excited to welcome Houston to the South Division as an expansion team in 2023! The team is expected to call the Houston Sports Park its home, the same stadium used by the Houston SaberCats of Major League Rugby (MLR). The Tampa Bay Cannons and Ottawa Outlaws franchises will not be returning to play.
HOCKEY
American Hockey League
Michal Teply is the OT hero for the Rockford IceHogs as he clinches a win with 11.4 seconds left.
ECHL
Plays of the Week
North American Hockey League
The top plays in the NAHL from November 7-13, 2022
Western Hockey League
WHL Top 10
Ontario Hockey League
Brody Crane of the London Knights is the Cogeco OHL Player of the Week, recording four goals, three assists and seven points in three victories.
Quebec Major Junior Hockey League
Halifax Mooseheads Jordan Dubais hat trick
BASKETBALL
NBA G League
Top Plays of the Week
Women's National Basketball Association
Mike Thibault has announced that he will retire from coaching the Washington Mystics. Thibault will continue as general manager and lead decision-maker pertaining to the team's basketball operations. Eric Thibault has been named Washington's head coach while Maria Giovannetti has been elevated to assistant general manager/senior vice president of strategy and vision. LaToya Sanders will return to the Mystics' bench as associate head coach.
SOCCER
National Women's Soccer League
The Washington Spirit continues its commitment to building a world-class organization by hiring Mark Parsons as the club's new Head Coach. Parsons is making his return to DC having previously coached the Spirit from 2013 to 2015. "Mark is one of the best coaches in the sport and we are thrilled to have him guiding our team as we start a new chapter," said Spirit President of Soccer Operations Mark Krikorian. "After an extensive search process, we are confident that Mark's experience and accomplishments are what we need as we continue to rebuild this club."
Spirits say hello to your new Head Coach ... Mark Parsons is back in the District!
The National Women's Soccer League announced today that the 2023 NWSL Draft presented by Ally is set for Thursday, January 12 at 6 p.m. ET, and will be held during the United Soccer Coaches Convention at the Pennsylvania Convention Center in Philadelphia.
Game Changers, Episode 3 - Houston Dash forward María Sánchez is defying the odds and inspiring others to chase their dreams!
United Soccer League Championship
TOP 10 of San Antonio FC: USL Championship 2022 Season Highlights
The Charleston Battery are delighted to announce the appointment of Ben Pirmann as the club's new head coach. Pirmann, the 2022 USL Championship Coach of the Year, becomes the seventh head coach of the Battery and will lead the club into the 2023 campaign. Pirmann, 37, has established himself as one of the premier coaches in the league in recent years. He most recently led Memphis 901 FC as head coach from 2021 to 2022 after taking over on an interim basis at the end of the 2020 season. Pirmann was honored as the 2022 USL Championship Coach of the Year following the stellar campaign at the helm.
United Soccer League One
The Richmond Kickers are pleased to announce that back-to-back-to-back USL League One Most Valuable Player and Golden Boot Winner Emiliano Terzaghi has signed a new multi-year contract with the club, pending league and federation approval. "For me and my family, it was very important to stay here," Terzaghi said. "We call Richmond home. When I told my daughter we were staying in Richmond again, she got so excited and screamed, singing for the Kickers. She loves Richmond like we do so we are very excited to be here for a long time."
LACROSSE
National Lacrosse League
The National Lacrosse League, the world's largest and most successful professional lacrosse league, and ESPN announced the schedule of 10 regular season games to be broadcast on its linear networks during the upcoming 2022-23 season. The slate, which will feature games on ESPN2, ESPNU and ESPNews, begins with a matchup between Philadelphia and Halifax on Friday, December 2, on Face Off Weekend. On Friday, December 16, ESPN2 will showcase the Las Vegas Desert Dogs in their inaugural home game when they face Panther City at 10:30 p.m. ET.
Premier Lacrosse League
The Premier Lacrosse League (PLL) powered by Ticketmaster has announced that The St. James in Springfield, VA will host the 2023 Championship Series from February 22nd to 26th. Archers LC, Atlas LC, Chrome LC, and Whipsnakes LC will travel 12-man rosters to The St. James. Each club will play three round-robin games from Wednesday to Friday to determine seeding for the semifinals on Saturday. Winners will advance to the Championship on Sunday, February 26th.
Did we miss anything newsworthy or downright fun? Have a nomination for next week's column? Contact us today and let us know.
• Discuss this story on the Major League Rugby message board...


Major League Rugby Stories from November 22, 2022
The opinions expressed in this article are those of the writer(s), and do not necessarily reflect the thoughts or opinions of OurSports Central or its staff.