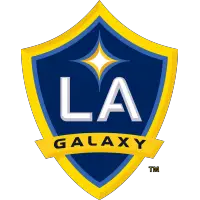 LA Galaxy Fall 2-0 on the Road to Austin FC on Sunday Night
September 27, 2021 - Major League Soccer (MLS) - LA Galaxy News Release



LOS ANGELES - Playing the first of two road games in the span of four days, the LA Galaxy fell 2-0 on the road to Austin FC at Q2 Stadium on Sunday night.
Sebastian Lletget Makes His 150th Regular-Season Appearance
Sebastian Lletget made his 150th regular-season appearance for the Galaxy, becoming the 13th player in the club's 26-year history to achieve that feat. In 150 games played (126 starts), Lletget has tallied 21 goals and 26 assists.
Goal-Scoring Plays
ATX - Moussa Djitté, 64th minute: After Jonathan Bond parried away Moussa Djitté's shot, the rebound fell inside the box back to Djitté, who fired his shot into the top right corner of the goal.
ATX - McKinze Gaines (Nick Lima), 79th minute: Receiving the ball inside the right side of the penalty box, McKinze Gaines' half-volleyed shot was rifled into the top right corner of the net.
Postgame Notes
The LA Galaxy are 11-10-5 (38 pts) this season, sitting in fifth place in the Western Conference standings.
Sunday's match marked the second MLS regular-season meeting between LA and Austin, with the series split 1-1-0.
In 13 games played on the road during the 2021 campaign, the Galaxy hold a 4-6-3 record.
In its last five road matches played dating back to Aug. 14, LA holds a 1-2-2 record.
Sebastian Lletget made his 150th regular-season appearance for the Galaxy, becoming the 13th player in the club's 26-year history to achieve that feat.
Jonathan dos Santos made his 97th career appearance across all competitions for LA.
Samuel Grandsir is the only player to appear in every match (26) for the Galaxy this season.
Victor Vázquez finished the match with a game-high five key passes.
Julian Araujo registered a match-high four interceptions.
Next Game
Next up, the Galaxy travel to face Real Salt Lake at Rio Tinto Stadium on Wednesday, Sept. 29. The Sept. 29 match kicks off at 6:30 p.m. PT and features a regional television broadcast on Spectrum SportsNet.
LA Galaxy (11-10-5, 38pts) at Austin FC (6-16-4, 22 pts)
Sept. 26, 2021 - Q2 Stadium (Austin, Texas)
Goals by Half 1 2 F
LA Galaxy 0 0 0
Austin FC 0 2 2
Scoring Summary:
ATX: Djitté, 64
ATX: Gaines (Lima), 79
Misconduct Summary:
ATX: Domínguez (caution), 48
ATX: Driussi (caution), 84
Lineups:
LA: GK Jonathan Bond; D Julian Araujo, D Séga Coulibaly, D Daniel Steres, D Jorge Villafaña (Niko Hämäläinen, 45) ; M Sebastian Lletget, M Jonathan dos Santos ©, M Rayan Raveloson (Efrain Álvarez, 72), M Kévin Cabral (Samuel Grandsir, 67); F Javier "Chicharito" Hernandez, F Víctor Vázquez (Dejan Joveljić, 80)
Substitutes Not Used: GK Jonathan Klinsmann; D Nick DePuy, D Oniel Fisher, M Sacha Kljestan, M Adam Saldaña
TOTAL SHOTS: 14 (Chicharito, 3); SHOTS ON GOAL: 7 (Chicharito, 3); FOULS: 11 (Chicharito, 4) OFFSIDES: 1; CORNER KICKS: 10; SAVES: 3
ATX: GK Brad Stuver; D Jhohan Romana, D Julio Cascante, D Zan Kolmanic, D Nick Lima; M Tomas Pochettino, M Dani Pereira, M Sebastián Driussi ©, F Cecilio Dominguez (McKinze Gaines, 72), F Diego Fagundez, F Moussa Djitté (Jon Gallagher, 72)
Substitutes Not Used: GK Andrew Tarbell; D Hector Jimenez, D Freddy Kleeman; M Sebastian Berhalter, M Manny Perez, M Jared Stroud; F Rodney Redes
TOTAL SHOTS: 12 (Moussa Djitté, 3); SHOTS ON GOAL: 5 (Moussa Djitté, 2); FOULS: 9 (Sebastián Driussi, Daniel Pereira, 2) OFFSIDES: 1; CORNER KICKS: 4; SAVES: 7
Referee: Guido Gonzalez Jr.
Assistant Referees: Peter Manikowski, Jeffrey Swartzel
Fourth Official: Marcos DeOliveira
VAR: Ismail Elfath
Weather: Clear, 81 degrees
Attendance: N/A
All statistics contained in this box score are unofficial
LA GALAXY POSTGAME QUOTES
LA GALAXY HEAD COACH GREG VANNEY
On what he saw from the match:
"I thought the first half was a good effort. I thought the ball was moving. I thought we controlled the game. We get into some very good spots. We don't connect on the final pass as much as we need to, given that we're in pretty good areas. We need to turn more of those possessions. I thought the group was pretty committed to the attack. It wasn't possession just for the sake of possession. I thought it was one of our best nights of trying to break lines, take the ball into the attack and back them up and put them in their box. I would imagine, in terms of balls they had to recover in their box; it was quite a few tonight. But the timing, the execution of the actions in the box, it didn't happen for us as frequently as I would have liked. And when it did, we weren't able to put the ball in the back of the net or even really make the keeper make any really difficult, big saves or anything like that. We had some good looks in the first half. Most of their chances were in transition. I still thought that in the first half, a little too easy for them to play in between us and also kind of get into our half of the field. They didn't really hurt us a lot on that. But I thought it was a little too easy, something that has to be better.
In the second half, it becomes a game of moments. They get theirs in transition and get their chance and they put it in the goal. It changes the emotion of the game. The emotion is a big part of it, because now they have the goal lead, they're pushing a little bit more. They also can stay compact, but then they're step out pressing a little bit faster. Our guys are trying to trying to connect again and break them down in a little bit more like urgency. And almost I don't know if panic is the right word, but there's definitely a little bit more urgency where I felt like we weren't as tight sometimes to getting in the box and getting to that final action. I thought we rushed some things a few times, and then I thought we didn't handle some situations great, but I thought the effort was fantastic. I thought our performance for much of the game was solid. We had 10 corner kicks. We still didn't get a great chance off of corner kicks. We've got to be able to get an edge somewhere on one of these set pieces when we have so many of them. We didn't. So at the end of the day, the game comes down to the two boxes. You know, they got a couple of chances in the box. They buried two of maybe three, four chances tops that they had. And we had a lot of moments in the boxes and we don't bury any of them. It's a game we have to score and you have to score one goal. But it would be really helpful on the emotional side if we could score the first goal. I think that would really help us group right now just because they put in a great shift and played very well in the first half. And if we can tip that first domino over and get that goal and get on the front side of the game, I think would be a good relief for this group as they keep pushing and keep fighting."
On what the team needs to do to get on the scoresheet:
"You have to keep working and keep doing. One minute, two minutes in the game we had Javi [Javier "Chicharito" Hernandez"] in behind the back line with a chance... We've got to keep doing the things that are creating the chances for us. And at some point, the timing is going to get right. The finish is going to get right. We can we can tip that bar in our favor. You've got to keep working for it. They put in the work today and we got into good spots, but we just got to keep working for us. It's not like we have training time and we can do a lot of finishing or do anything like that. We're bouncing from game to game pretty quickly. When these games come fast, you've got to sort some of these things out on the fly a bit. And when it comes to finishing, some of this is just it's just timing. Its composure in front of the goal, it's taking a moment when we get it.
On whether or not the team is worried about its recent form:
"I think for sure everybody feels urgency and everybody's disappointed. There's a sense in the locker room that the guys put out a good shift and it's about execution. Now, it's about putting the ball in the back of the net when we get the opportunities and execute around our goal. It would it would be helpful for this group to get a goal, to get ahead and not feel like we have to chase a game, but to have the emotion of where we can protect the goal for once instead of getting behind. So are there alarm bells? For sure. Everybody feels some urgency to obviously shift the momentum to get that result that we need to keep going. But as I said to them, we keep fighting. We're in a position right now where we control our own destiny. We need to keep our heads up and keep fighting every game and keep pushing for the next opportunity. It just takes one win and one result to get us the momentum shifted the other way, which may even just mean one goal, get one goal, one first goal. And we may be able to shift the tide of this thing because tonight wasn't about I thought about whether we played good or bad. It was about whether we executed or didn't in key moments of the game."
LA GALAXY MIDFIELDER JONATHAN DOS SANTOS
On whether the team feels a sense of urgency with the end of the season approaching:
"Yes, of course. We know that every game right now is like a final. I just say we have to win this game. I think they're the team played better. But in these kind of games, every small detail can change the game. So we didn't score goals in the first half or the second half. And they had two, three opportunities to score. So I think we have to change that mentality. We have to pay more attention. I'm worried of course, because we have, I think, eight more games and we know that we are we're still in playoffs. We know that all the teams are very close to us. So we know that in this game, we have to we have to win. We have to take these three points in. We need to keep working. This is not this is not the end of the world. We know that we are one of the best teams in the league. and I think the fans of the club, of course, deserve more. But I want to tell the girls that we are working hard. We don't like to be in this situation. It's hard. Of course it's hard because nobody likes to be in these kind of situations. But hopefully we can get out a win on next Wednesday night. I think it's just one win and everything will change."
On what the team needs to do to get a win:
"We're still working on it. We're practicing every day, every training. You have to put more effort. We were talking after the game in the locker room. And yes, we have to score the goals that we had, because right now every team is playing to get into the playoffs. And, yes, every game is like a final. We have to we have to be more efficient on offensive and defense. It's difficult to be in this situation. For me, it's hard. I've been in this situation many times, but I know I'm not worried about this this year because I know that we have a really good team. The team is very tight and we are like a family. So I'm not worried about it. I know that we are going to get out of this situation."
• Discuss this story on the Major League Soccer message board...


Major League Soccer Stories from September 27, 2021
The opinions expressed in this release are those of the organization issuing it, and do not necessarily reflect the thoughts or opinions of OurSports Central or its staff.