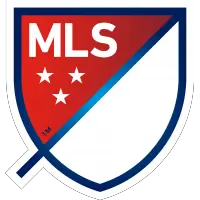 Campeones Cup Rosters Announced: Columbus Crew Host Cruz Azul at Brand-New Lower.com Field
September 27, 2021 - Major League Soccer (MLS) News Release



NEW YORK CITY & MEXICO CITY - The 25-player competition rosters for Wednesday's Campeones Cup match between the reining MLS and Liga MX Champions - Columbus Crew and Cruz Azul - on Wednesday, September 29 at Lower.com Field (8 p.m. ET) in Columbus, OH were announced today. The Crew will be led by two previous Campeones Cup winners - Lucas Zelarayan (2018) and Darlington Nagbe (2019) - and will face a Cruz Azul squad featuring Captain Jesús Corona, who's back after an injury, as well as Jonathan Rodríguez who was named MVP of LIGA MX for the 20-21 season.
Tickets for Campeones Cup are available via Ticketmaster.com and at this link. Fans are encouraged to visit www.CampeonesCup.com to sign-up for the latest information and to be part of an exclusive presale opportunity.
As part of their commitment to support positive change in local communities, Columbus Crew, Deportivo Cruz Azul, LIGA MX and MLS will unite on Monday, September 27 to unveil a new digital learning center and a reimagined soccer activity zone at the Ohio Hispanic Coalition (OHC) North Site location. The new soccer space will include a collapsible goal installation, co-designed by Columbus Crew and MLS Great, Kyle Martino. The existing parking lot will transform into a futsal-style soccer court for kids to enjoy when the parking lot is not in use, creating an accessible soccer space for the local community. Martino will explain the goal system functionality on Monday. The Campeones Cup trophy will also be on-site at Monday's event.
More information about this event can be found below.
Campeones Cup, together with Leagues Cup, are part of a larger partnership between the two most important soccer leagues in North America, MLS and LIGA MX, launched in 2018. The partnership is rooted not only in the on-field rivalry, designed to strengthen the sport in the region, but by a true spirit of collaboration off it, with a focus on sharing best practices and on being a force for positive change in the local communities of both leagues.
Campeones Cup will wrap up five weeks of exciting MLS vs. LIGA MX matchups. This match comes on the heels of last week's announcement of a reimagined Leagues Cup, which will be an official competition of the Concacaf Champions League (CCL), with the tournament champion earning automatic qualification for the CCL round of 16. In addition, clubs finishing second and third in Leagues Cup starting in 2023 will qualify for the Opening Round of the CCL.
Campeones Cup is sponsored by BODYARMOR, GEICO, Procter & Gamble and Diageo and will be broadcast across the region on Univision, TUDN and ESPN2 in the U.S., TSN and TVA Sports in Canada, and Canal 5 in Mexico.
FINAL 25-MAN ROSTERS
Columbus Crew:
Goalkeepers: Eloy Room, Eric Dick, Evan Bush
Defenders: Josh Williams, Jonathan Mensah, Waylon Francis, Marlon Hairston, Milton Valenzuela, Grant Lillard, Harrison Afful, Saad Abdul-Salaam, Aboubacar Keita, Steven Moreira
Midfielders: Darlington Nagbe, Pedro Santos, Lucas Zelarayan, Luis Diaz, Isaiah Parente, Liam Fraser, Alexandru Matan, Derrick Etienne Jr.
Forwards: Gyasi Zardes, Miguel Berry, Erik Hurtado, Bradley Wright-Phillips
Head coach: Caleb Porter
Cruz Azul:
Goalkeepers: Jesús Corona, Andrés Gudiño, Sebastián Jurado
Defenders: Josué Reyes, Julio Domínguez, Luis Romo, Joaquín Martínez, Adrián Aldrete, Pablo Aguilar, Juan Escobar
Midfielders: Luis Mendoza, Rómulo Otero, José Rivero, Lucas Passerini, Yoshimar Yotún, Alexis Gutiérrez, Rafael Baca, Roberto Alvarado, Guillermo Fernández, Orbelín Pineda
Forwards: Bryan Angulo, Jonathan Rodríguez, Santiago Giménez, Walter Montoya
Head coach: Juan Reynoso
Campeones Cup is sponsored by BODYARMOR, GEICO, Procter & Gamble and Diageo and will be broadcast across the region on Univision, TUDN and ESPN2 in the U.S., TSN and TVA Sports in Canada, and Canal 5 in Mexico.
• Discuss this story on the Major League Soccer message board...


Major League Soccer Stories from September 27, 2021
The opinions expressed in this release are those of the organization issuing it, and do not necessarily reflect the thoughts or opinions of OurSports Central or its staff.