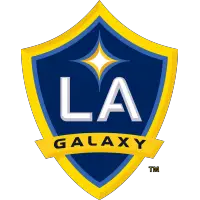 LA Galaxy Extend Unbeaten Run to Three Matches with 0-0 Shutout against the Portland Timbers
March 25, 2023 - Major League Soccer (MLS) - LA Galaxy News Release



PORTLAND, Ore. - Playing their third road match during the 2023 campaign, the LA Galaxy extended a three-match unbeaten run by earning a 0-0 shutout draw against the Portland Timbers at Providence Park on Saturday afternoon.
LA Galaxy Against Portland Timbers
Saturday's match marked the 35th meeting across all competitions between the Galaxy and the Portland Timbers, with LA leading the all-time series 14-13-8. Against Portland, LA holds a 13-11-8 record in league play and a 1-2-0 record in the Lamar Hunt U.S. Open Cup. In 15 all-time regular-season matches played at Providence Park, the Galaxy hold a 4-7-4 record. Notably, LA is unbeaten in its last five matches in regular-season play against Portland (3-0-2) dating back to July 30, 2021.
LA Galaxy Firsts
Calegari made his MLS and LA Galaxy debut, starting and playing 90 minutes in the match against Portland. Preston Judd earned his first start for the LA Galaxy in MLS regular-season play, logging 90 minutes and tallying a game-high five shots taken.
Goal-Scoring Plays
None
Postgame Notes
Saturday's match marked the 35th meeting across all competitions between the Galaxy and the Portland Timbers, with LA leading the all-time series 14-13-8.
Against Portland, LA holds a 13-11-8 record in league play and a 1-2-0 record in the Lamar Hunt U.S. Open Cup.
In 15 all-time regular-season matches played at Providence Park, the Galaxy hold a 4-7-4 record.
Notably, LA is unbeaten in its last five matches in regular-season play against Portland (3-0-2) dating back to July 30, 2021.
The Galaxy are unbeaten in three consecutive matches (0-0-3), dating back to March 11.
Jonathan Klinsmann made his first MLS regular-season start for the LA Galaxy in 553 days, making one save and posting a shutout in the match against Portland.
Calegari made his MLS and LA Galaxy debut, starting and playing 90 minutes, while registering three chances created in the match against Portland.
Preston Judd earned his first start for the Galaxy in MLS regular-season play, logging 90 minutes and tallying a game-high five shots against the Timbers.
Since Martín Cáceres and Jalen Neal made their first start together against Sporting KC on March 11, the LA Galaxy have not allowed a goal scored from open play.
Raheem Edwards tallied a game-high 16 possessions won and tied for a game-high 10 duels won.
Jalen Neal ended the match with 71 passes completed (93.4% pass accuracy) and recorded a team-high five clearances.
Riqui Puig finished the match with a game-high 78 passes completed (92.9% pass accuracy).
The Galaxy hit the woodwork twice in the match against Portland.
LA Galaxy Head Coach and Sporting Director Greg Vanney holds a 6-4-2 record in 12 career regular-season matches coached against the Portland Timbers.
Next Game
Next up, the LA Galaxy play host to Seattle Sounders FC at Dignity Health Sports Park on Saturday, April 1. The match on April 1 kicks off at 4:30 p.m. PT and will be broadcasted live on MLS Season Pass on Apple TV.
2023 MLS Regular Season
LA Galaxy (0-1-3, 3pts) at Portland Timbers (1-3-1, 4pts)
March 25, 2023 - Providence Park (Portland, Ore.)
Goals by Half 1 2 F
LA Galaxy 0 0 0
Portland Timbers 0 0 0
Scoring Summary:
None
Misconduct Summary:
POR: Nathan (caution), 38
LA: Puig (caution), 45+4
LA: Calegari (caution), 48
POR: Bonilla (caution), 55
LA: Boyd (caution), 60
POR: Bravo (caution), 66
LA: Rodríguez (caution), 69
LA: Neal (caution), 82
Lineups:
LA: GK Jonathan Klinsmann; D Calegari, D Martín Cáceres, D Jalen Neal, D Raheem Edwards; M Mark Delgado, M Gastón Brugman Š, M Riqui Puig, M Memo Rodríguez, M Tyler Boyd (Efraín Álvarez, 76), F Preston Judd
Substitutes Not Used: GK Aaron Cervantes; D Séga Coulibaly, D Chris Mavinga; M Daniel Aguirre, M Uri Rosell, M Adam Saldaña, M Jonathan Pérez
TOTAL SHOTS: 17 (Preston Judd, 5); SHOTS ON GOAL: 4 (Gastón Brugman, 2); FOULS: 13 (Five players tied, 2); OFFSIDES: 3; CORNER KICKS: 5; SAVES: 1
POR: GK David Bingham; D Pablo Bonilla (Eric Miller, 67) , D Zac McGraw, D Dario Zuparic, D Claudio Bravo; M Eryk Williamson, M Diego Chara Š, M Marvin Loria (Justin Rasmussen, 80); F Diego Gutierrez, M Santiago Moreno (Tega Ikoba, 76), F Nathan (Jaroslaw Niezgoda, 76)
Substitutes Not Used: GK Hunter Sulte; D Larrys Mabiala
TOTAL SHOTS: 10 (Santiago Moreno, Jaroslaw Niezgoda, 2); SHOTS ON GOAL: 1 (Jaroslaw Niezgoda, 1); FOULS: 16 (Eryk Williamson, Nathan, 3); OFFSIDES: 1; CORNER KICKS: 2; SAVES: 4
Referee: Chris Penso
Assistant Referees: Jeremy Kieso, Jeffrey Greeson
Fourth Official: Eric Tattersall
VAR: Jorge Gonzalez
Weather: Clear, 45 degrees
Attendance: 24,077
All statistics contained in this box score are unofficial
LA GALAXY POSTGAME QUOTES
LA GALAXY HEAD COACH AND SPORTING DIRECTOR GREG VANNEY
On his thoughts on the match:
"Yeah, I thought we had good control of the game for, you know, 80 minutes, 70-something minutes, and then it started to get very wide open and a little bit chaotic there at the end. Again the game comes down to moments. We've got to put away some chances that we had inside of that 80 minutes where we have good control of things and we were unable to. I would say, yeah, I was pleased with the possession. I was pleased with our ball movement. The issue we run into here on days like today is the field is like playing on Velcro: It's dry; it doesn't move fast. And when you're a team that tries to go from a possession to then speeding up tempo to try to create goal-scoring chances and score goals, the field is just slow. So you have to be very precise. Your timing has to be excellent. A lot of things have to go for you in those finals actions to get clear chances. So I felt like that, some of that timing, some of that speed in the final actions, we needed a little bit more because we were also playing against the field a little bit, and that became a little bit of a challenge. Having said that, we were in some decent spots. There was a couple times I felt like we needed to release some shots and we held on to the ball a little too long and then they got into positions to block so we then over-pass. Obviously we hit the post but there were some really good moments in there. Again, I thought we had good control of the game. Also, sometimes it's difficult when you play a team that's just really direct and then you have to deal with a very direct ball and then you have to break down nine and ten guys on a consistent basis, because where they were losing the balls majority of the times because of how direct they were, were out in front of them; and then you have to break down their whole team. And again, when you have to do that over and over and over again in a slow field, it just gets bogged down. I was pleased with our guys. I thought the effort was great. I thought our awareness around the field was really good. Again, I just think we needed to change speeds in that final action and just get more good chances and punish them. We have to finish some things off."
Thoughts on Lucas Calegari and his debut with the club:
"For a guy who got off the plane not too long ago and was thrown into his first 90 minutes, I thought he was exceptional. Very good, smart defensively, again, positional play inside of the possession, all those kinds of things was really good. I think again, just getting the timing of things and understanding what his teammates are looking for sometimes are things that are going to continue to come. I thought he -- again, not easy to step into your first game and to be on turf in Portland and to play as solid and consistent as he did for -- for 90 minutes. I mean, that's an exceptional start to things."
On whether not scoring in the second half is a concern:
"Yeah, I guess whenever you don't score, whether it's the first or second half, it's a little bit concerning.
I would take a step back and look at, again, I don't think we played great in the first couple of games. I also think we have a little bit of firepower that is not on the team, inside the team today, and some of those guys have been missing all the games. So you know, yes and no. I'm not overly concerned about it because I know what we are capable of and I know where we will be once we get -- once we fill out the roster. I was pleased again with the fact that we really controlled the majority of the game and the way I would like us to control the majority of the game. Again, now it comes to scoring the first goal and building upon that first goal. I also like that we -- I thought JK made a huge save at the end. He was caught by surprise there when the ball slipped through Martin's legs and he made a great reaction save. Outside of that, he didn't have much to do. I thought again as a group we defended well with and without the ball, except for I don't like when things get wide open like they did at the end. I think we need to be a little bit disciplined in that stretch of the game; and we make sure we get out of here with one or three, and that one, that got a little bit fuzzy there at the end."
On what he has liked about the Jalen Neal, Raheem Edwards and Martin Cáceres trio in the backline the last two or three weeks:
"Yeah, good consistency. In the run of play, they have given up no goals in the last three games. We gave up one in a set piece in the last game but they have managed some situations in crisis in the previous games. I thought they helped us to keep control of things through the majority of this game, so they have just -- they have done a nice job. This game, we used Rah a little bit deeper and kept him a little bit more as a control player; and previous games, we used Kelvin as a little bit more of a control player. But I think that has helped us sometimes to manage some of these transitions, and it's kept us a little more solid. Again, I think sometimes that just goes with repetition and working together and getting on the same page with certain situations, and some of that is just, you know, the guys have had a good, solid run at it. But when we were better with the ball as, we were much of the day, it really helps you on the defensive side. Until the latter part of the game, we were not turning the balls over with guys running forward and guys leaving positions, until we got a little bit anxious at the end of game. But prior to that, our possessions and the quality of our possessions, they weren't able to get much in the transition unless they wanted it and just hammered it our back line and tried to get somebody running on to it. But again, I thought our control of the transitions was solid tonight which helped us."
On whether it's disappointing to come away with three draws the last three weeks:
"Yeah, I mean, the home draw was definitely disappointing. I think we deserved more out of it but also it's a home game and you want to get three points. We played three of our four games on the road to start the season so far. That's not the easiest way to get momentum. Sometimes if you get go play three at home, one on the road, you can start the season off building momentum, but that's not really been the case for us. We have had to go to some tough places to play and, you know, those games are not going to be in our future because we are getting them behind us. I think the home one we would have loved to have got three point out of. This one, I think we -- again, with some final actions and the way we controlled the game, this was three points worthy, again, if we could get that final action done with our overall performance. But again, considering -- all things considered in the grand scheme of things, to play three on a road and to take a point today isn't worst thing in the world, but I think we could have gotten three out of it. A couple weeks ago, going to Kansas City really grinding out a point was a really big point, a great point. We are three games unbeaten in this stretch, we would have loved to have the three at home for sure. But the guys are grinding through what is -- one of these stretches where a lot of games are on the road and you have some guys missing; and yeah, it's been from the character perspective and the growth, I like where the guys' heads are at right now. We just need to be a little bit more efficient in some of these areas on the field, and especially the final third."
His thoughts on Jonathan Klinsmann's performance and how ready he is to be a starter in this league:
"Yeah, I think today, he benefitted. I think he was part of a good performance. But he also benefitted from the performance in front of him which was good which is what you want. You want that at a goalkeeper. Don't call on me too many times but the one time you call on me, which he did tonight, he was ready, and he made the save. That's sometimes the most difficult part of being a goalkeeper when you don't see much action, and then you have this one sort of moment that doesn't look like a moment and becomes a moment instantly in front of you; and with great reaction that showed in his quickness, his athleticism, his size, to make that play. I thought his distribution buy and large was smart and good over the course of the day, which is probably most of what he had to do. He took a couple balls out of the air which I love. I think that should be one of his great strengths because he's such a physical specimen with incredible athleticism. Again the more he has days like this, the more confidence he builds; the more confidence he builds, the more presence you get behind your back line. So all those things are good for a keeper who doesn't have a ton of matches under his belt to continue to build on those things that he need to become the keeper that I think he's capable of becoming."
On how far he is from having all of his pieces on the field:
"Again, I thought for, you know, three quarters of the field today, I thought we were quite good. In the final actions and the finishing zone, we would call it, again, I felt like we -- the game slowed down too much when it needed to get faster. We needed to release shots and we looked for an extra pass. We did a lot of things where we lost time and speed, which makes it difficult to create clear chances. So that's one thing that we can continue to improve upon. Some of that is going to be, again, we continue to get guys back and as the group continues to get sharper, that stuff is going to come along. But I was pleased with the group's ability to control the majority of the game. I would like us to be just a tad bit more professional about closing that thing out in the end and not allowing it to get so open but I think those are the things that we need to keep winning these little battles as we continue to build the team and get guys back and get everybody moving forward and playing road games and all this stuff. So again, it's -- the improvements are there. I'm seeing them week-to-week. We certainly controlled the game today in positive ways."
On how long until he feels like he has all his options in front of him in terms of the roster:
"I think we're close. I mean, guys are going to start coming back or coming in here in the next week to two weeks. Those guys, you know, who missed a portion of the beginning of our season probably need to continue to get their legs under them and get re-acclimated into the group, and how quickly they can adapt and get themselves into that will help us out partner. I don't know what the timeline is, but I like when guys start coming in and arriving and getting into the group and getting into the training environment, then I certainly feel like we'll start to make those final steps that we want to continue to make. Yeah, and I ultimately believe that when it's all said and done, we'll be a team that's quite deep. The issue right now is just, again, the importance of and the qualities of the guys that are missing or yet to come in are going to contribute to that depth, and also that quality that will help us to continue to get better. I don't know if it's a month; if it's weeks; I don't know exactly what it is, but again, I feel like what we have got to do is whatever group we have at any given moment, we've got to keep taking steps forward and I thought today was another step forward in some ways."
On the turf and whether it affected the team's rhythm:
"Certainly it doesn't hurt. I don't know if it's targeted. Usually they water the field. I didn't notice them watering the field today, and the guys said they didn't water the field. Sometimes maybe in the Pacific Northwest, you get a fair amount of rain. Today the rain stayed away which kept it a little bit dry. I don't know, I don't play that game too much. All I know is the field was dry and that makes it slow, and if it makes it slow, it always benefits the defending teams when the field is slow. That's facts, reality, anything, especially if you keep the ball on the ground and you try to play; it slows down the game. It doesn't matter. We have to figure out ways to create chances to score goals to play within that. Just for me, it felt like when we got into those final actions, we weren't fast enough as a group but also on the surface to be as clear about our final actions as we would like to be and need to be."
LA GALAXY GOALKEEPER JONATHAN KLINSMANN
On his first MLS start since 2021:
"Yeah, felt good. Obviously the shutout, as well, really proud of all the guys for the fight we had today. You know, it was a great team effort. I feel like we should have come away with three points but again, just really proud of what we did as a team and as a group. The guys came in and helped as well, especially Preston with his first MLS start did a great job I thought. Yeah, and I think we'll be positive bringing this back home. Although we did want to get, obviously, the win."
On his save to keep the shutout:
"I remember there was a cut-back cross. It got through, I guess, and then at that point, as a goalkeeper, you just do what you can, you know. Ended up working out, obviously, and yeah, I'm not exactly sure."
On the defense in front of him:
"Yeah, I totally agree with that. Super confident in all the guys that were in front of me today. Made my job, like I previously said, like a lot easier. Yeah, very, very proud of the guys, and then, you know, the steps we've taken defensively as well as a group, as a unit and the back line as well. I do feel really, really confident with those guys in front of me, and that is just a great feeling to have as a goalkeeper."
On why the defense is playing well:
"I just feel very solid. I feel like we all kind of understand what each other, our tendencies, what we need maybe in certain situations. You know, and again, as a goalkeeper, behind these guys, behind the four, behind the three in the midfield, it's very confidence-inspiring throughout the whole team to have guys on the back line that perform the way they do and then the way they perform today as well as last week. You know, I think right now, we are just building and building and it has me very excited for what will come next."
LA GALAXY FORWARD PRESTON JUDD
On getting his first career MLS start:
"Man, it was a fun game today. I was a little nervous before. When I was a little kid, I actually came to a game here and watched Portland play, so it was a little nostalgic coming back here. But it was fun. Once I got on the field, I felt normal. I felt like I was home. I felt good and a matter of inches, I get a goal in there and we win that game. But it was a great time and looking to improve, and only can go up from here."
On if he thinks the team is deserving of more points:
"Yeah, it gets a little frustrating when you deserve more points than what you got. But it's the beginning of the season and once those floodgates get open, we're going to start punishing teams and get three points."
On when he hit the post in the first half:
"Yeah, so I got the ball in behind, and there was another defender, I think it bounced off a defender and came right to me. I saw the keeper was coming out and I knew I had a good shot at it. I hit it the way I wanted to hit. It's just a matter of inches. Hit off the post the wrong way; hits the post, goes on the inside, it's a goal. It's a tough bounce, but I know if I get it again I'll put it away."
• Discuss this story on the Major League Soccer message board...


Major League Soccer Stories from March 25, 2023
The opinions expressed in this release are those of the organization issuing it, and do not necessarily reflect the thoughts or opinions of OurSports Central or its staff.