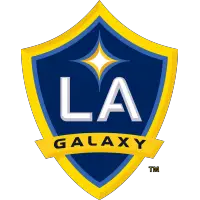 LA Galaxy Announce Sports Science and Performance Department Staff
May 10, 2021 - Major League Soccer (MLS) - LA Galaxy News Release



LOS ANGELES - The LA Galaxy today announced key additions to the club's Sports Science and Performance Department. Led by Jim Liston, Director of High Performance and Innovation, the department will maximize performance, minimize injury risk, optimize fitness, nutrition levels and execute comprehensive training regiments for Major League Soccer's premier club.
"We are thrilled to announce the LA Galaxy Sports Science and Performance Department staff that will work with our first team to enhance our performances on the field," said LA Galaxy General Manager Dennis te Kloese. "There are numerous factors that contribute to our success as a team and providing our players with experienced and talented support staff is imperative as we continue to build our club moving forward. We look forward to their contributions in allowing our athletes to perform at their highest level."
"Our Sports Science and Performance Department staff will serve a crucial role with our first team, and we are grateful to have the support and partnership of Herbalife Nutrition as we continue to invest resources to support our players," said LA Galaxy President Chris Klein. "Herbalife Nutrition continues to remain committed to ensuring our players are in the best position possible to succeed in their peak performances."
With support from Herbalife Nutrition, two of the new additions, Sports Performance Dietitians Emily Mitchell and Erica Capellino, were hired by both Herbalife Nutrition and LA Galaxy to enhance athlete performance, promote recovery and develop nutritional literacy of all players in the LA Galaxy organization as part of the Herbalife Nutrition Sport Performance Program.
"To help the player's achieve peak performance, our dietitians will continue designing a targeted sports nutrition program using our Herbalife24 NSF Certified for Sport® product line," said Dana Ryan, Ph.D., Director of Sports Performance Nutrition and Education, Herbalife Nutrition.
The full LA Galaxy Sports Science and Performance Department consists of the following staff:
LA Galaxy Sports Science and Performance Department Staff
Jim Liston - Director of High Performance and Innovation
Michael Rabasca - Director of Cognitive Performance
Tom Williams - Head of Sports Science and Research
Adam Waterson - Head of Strength and Conditioning
Cesar Roldan - Head Athletic Trainer
Adam Quigley - Athletic Trainer
Julie Beveridge - Athletic Trainer
Emily Mitchell - Sports Performance Dietician
Erica Capellino - Sports Performance Dietician
Shunta Shimizu - Team Chiropractor and Scar Tissue Specialist
Luciano Tavares - Performance and Rehab Specialist
Jim Liston - Director of High Performance and Innovation
Jim Liston joined the Galaxy as Director of High Performance and Innovation in January of 2021. This is Liston's second stint with the Galaxy, as he served the club as the Head of Strength and Conditioning from 1998-2003. In his role, Liston is responsible for collaborating with the medical staff, performance staff and coaches as they build the optimal training environment for the team and for each individual player. The department will utilize the latest in technology, combined with extensive staff experience, to make sound, informed decisions that will help drive success on the field. Liston has spent the last six years as the Director of Sports Science for Toronto FC. While in Toronto, Liston was tasked with building a department focused on sport science and innovation, optimal player performance and youth development. During his tenure the club acquired and maximized the power of its Athlete Management System, developed sound programs utilizing the Catapult GPS system and built a TFC-branded application to crowdsource youth soccer talent in Canada. Liston has also worked with the Columbus Crew and Chivas USA of Major League Soccer. He has served as the State Director of the National Strength and Conditioning Association (NSCA) and as an expert advisor to Children's Health magazine, and he built a youth activity curriculum for the Sound Body Sound Mind Foundation. Liston received a Bachelor of Science Degree from the University of Massachusetts and a Master's Degree in Health Science from Springfield College.
Michael Rabasca - Director of Cognitive Performance
Michael Rabasca joined the LA Galaxy as Director of Cognitive Performance this year from Toronto FC. Rabasca joined Toronto FC in 2014 to direct and lead the Department of Cognitive Development, and his work at Toronto included building the department and providing training geared toward TFC's youth academy and emerging professionals. In 2015, he joined the first team under the direction of Head Coach Greg Vanney. As Director of High Performance with the first team, Rabasca managed various aspects of cognitive performance during the club's first-ever MLS Cup playoff berth in 2015, 2016 Canadian Cup Championship, 2016 MLS Cup finalist campaign, 2017 Canadian Cup Championship, 2017 MLS Supporters' Shield Winners, 2017 MLS Cup Championship, 2018 Canadian Cup Championship and 2018 Concacaf Champions League finalist campaign. In 2018, he was assigned to manage Toronto FC 2 as head coach, posting a record of 9W-9D-10L. In 2019, Rabasca returned to his role as Director of High Performance with the first team. Prior to joining Toronto FC, Rabasca provided leadership and coaching with Real Salt Lake's youth academy in Casa Grande, AZ. The academy in Casa Grande was the first residential academy program provided by an MLS organization. In addition, Rabasca served as a scout for U.S. Soccer and worked as a consultant with the NSCAA. He has also been a presenter and speaker at the United Soccer Coaches convention. Rabasca is a native of New York, where he attended Sachem High School in Lake Ronkonkoma, NY. He played soccer and graduated from the University of New England with a Bachelor's Degree in Occupational Therapy.
Tom Williams - Head of Sports Science and Research
Tom Williams, a native of Wales in the United Kingdom, joined the LA Galaxy performance staff during the off season in 2021 as Head of Sports Science and Research. Williams has extensive experience in professional soccer holding coaching, sport science, strength and conditioning and rehabilitation roles with UK-based teams Mansfield Town FC, Sheffield United FC and Leicester City FC, with whom he won the English Premier League title. He has worked in MLS since 2016 initially as Head of Strength and Conditioning at Toronto FC before moving to the LA Galaxy. Williams holds a Sport Science degree from Loughborough University and a Masters in High Performance Sport from the Australian Catholic University, along with UEFA coaching licenses. His main roles at the LA Galaxy are to deliver on-field preparation, monitor and analyze GPS metrics and deliver strength and conditioning sessions to the first team.
Adam Waterson - Head of Strength and Conditioning
Adam Waterson joined the club's performance team as Head of Strength and Conditioning in January 2018. Waterson has extensive experience in working with various professional soccer teams throughout Australia and Asia in the National Soccer League, A-League and K-League. These teams include Parramatta Power, 2004 Australian Olympic Soccer Team, Sydney FC, Newcastle Jets, Western Sydney Wanderers and FC Seoul. Waterson graduated from Catholic University in Exercise and Sports Science. He is a Level 2 Strength & Conditioning Coach with the Australian Strength & Conditioning Association (ASCA). He also holds an Elite Coach qualification through the ASCA. Waterson is currently obtaining his FFA C-Coaching license. His main roles are to assist the Director of Sports Performance on the field, assist the training staff with end-stage rehab and lead the LA Galaxy strength program. Waterson was born in Baulkham Hills, Sydney, Australia.
Cesar Roldan - Head Athletic Trainer
Cesar Roldan, a native of Los Angeles, joined the LA Galaxy after serving as Head Athletic Trainer for Colorado Rapids Soccer Club from 2016-2018. He has previous experience working as Head Athletic Trainer for Orange County Blues Soccer Club and previous internships with Chivas USA, Seattle Sounders and the LA Galaxy. He received his undergraduate Kinesiology Degree from Long Beach State University and Master of Science Degree in Rehabilitation Science from Rocky Mountain University of Health Professions. Roldan's primary role with the organization is day-to-day preventative and rehabilitative medicine while working in conjunction with the Performance and Nutrition department to ensure the highest quality of care for the organization's athletes. This is Roldan's second year serving the club as Head Athletic Trainer and fourth year overall with the LA Galaxy.
Adam Quigley - Athletic Trainer
Adam Quigley is in his second season with the LA Galaxy after spending two seasons as the Head Athletic Trainer of San Antonio FC in USL and having spent time with NFL's New Orleans Saints and USC's Gamecocks Football. Originally from Laurel, Maryland, Adam was a collegiate soccer player and captain at Salisbury University in 2014 for the Sea Gulls, completing his Post-Professional Master's degree at the University of South Carolina in 2016 in Advanced Athletic Training. Quigley has experience working for the U.S. U-20 and U-17 Men's National Teams and the Israel Lacrosse Men's and Women's Teams. Professionally, Quigley holds his Corrective Exercise Specialist (CES) and Performance Enhancement Specialist (PES) certifications through the National Academy of Sports Medicine (NASM), Therapeutic Dry Needling certification through Structure & Function and is certified in Fascial Distortion Model - Lower Extremity. He also is a certified JOGA Coach, which is "Yoga for Athletes," connecting mobility and stability with breathwork to prepare athletes for peak performance.
Julie Beveridge - Athletic Trainer
Originally from Layton, Utah, Julie Beveridge is starting her first year as an assistant athletic trainer for the LA Galaxy. She came from Las Vegas, where she was the head athletic trainer for the Las Vegas Lights FC. She has also previously worked with the Washington Spirit, FC Cincinnati and Marshall University and spent time as an intern with Real Salt Lake. Beveridge received her bachelor's degree in Athletic Training from the University of Utah and her Master of Applied Exercise Science Degree from the University of Louisiana Monroe.
Emily Mitchell - Sports Performance Dietician
Emily Mitchell joins Herbalife Nutrition and the LA Galaxy as a Sports Performance Dietitian. She has an extensive background in Sports Nutrition, holding previous roles at LMU and UCLA as well as consulting positions with Gatorade Sports Science and the NBA G League, where her role was to provide nutrition education, hydration and injury prevention protocols and game day fueling and travel nutrition. In the past, she led the nutritional needs of 650 student athletes including four NCAA National Championship Teams, individually consulted numerous professional athletes, and aided the Tampa Bay Buccaneers with their players' nutritional needs, body composition, supplementation, training table, customized recovery nutrition and one on one player consultation during Organized Team Activities (OTAs). On all levels from college to Olympic level professional athletes, Mitchell has worked directly with head strength/conditioning coaches, senior athletic trainers and medical staff and has collaborated closely with medical care teams to assist with performance, injury prevention and nutrition education.
Erica Capellino - Sports Performance Dietitian
Erica Capellino joins Herbalife Nutrition and the LA Galaxy as a Sports Performance Dietitian. Capellino is a Registered Dietitian and a Certified Strength and Conditioning Specialist who focuses on sports, performance and longevity nutrition. As a varsity cross country and track and field captain and student-athlete, she received a Master of Science in Nutrition, Healthspan & Longevity, a Bachelor of Science in Human Biology with an emphasis in Applied Physiology and a Minor in Sports Media Studies from the University of Southern California. Upon graduating USC, Capellino worked in Performance Nutrition with the Los Angeles Rams, implementing and expanding nutrition related sport science to enhance performance and recovery. She then became the first full-time Team Dietitian for the Los Angeles Chargers. In ensuring nutrition consistency and integrity at home and on the road, Capallino coordinated nutrition for international NFL games in London and Mexico City. On top of her experience in football, Capellino worked as a dietitian with the United States Olympic Committee and Team USA, providing optimal training, recovery and nutrition environments in national and international Olympic Games for both the Men's and Women's National Volleyball Teams. Her primary roles are to fuel the LA Galaxy teams through Performance Nutrition and promote personalized longevity on and off the field.
Shunta Shimizu - Team Chiropractor and Scar Tissue Specialist
Shunta Shimizu serves as the club's Chiropractor and Scar Tissue Specialist since the 2010 season. He was invited to be an intern with the Galaxy in the beginning of 2005 season after treating Cobi Jones and Peter Vagenas. Shimizu specializes with the active release technique, which breaks down scar tissue build up as a result of wear and tear of the body, injury, and post-surgery. His role at the Galaxy is to keep athletes on the field and speed up the recovery process after an injury. A former collegiate soccer player, Shimizu graduated from Loyola Marymount University in 2001 where he majored in Psychology. He then graduated from Southern California University of Health Sciences in 2004 and became a licensed Doctor of Chiropractic in 2005. That same year he went on to become fully certified in Active Release Technique.
Luciano Tavares - Performance and Rehab Specialist
Luciano Tavares joined the LA Galaxy during the 2019 Major League Soccer season from the Mexican National Team. Tavares, originally from Rio de Janeiro, Brazil, graduated from Universidad de Sa Campus R9 with a degree in Physiotherapy as well as a post degree of Orthopedic and Sport Rehabilitation. He also has a degree of Osteopathy and an extensive experience in massage and manual therapy techniques. Tavares worked with Club Atletico Barra da Tijuca for three years, working during the Carioca State Championship and Rio Cup. He then moved to Mexico to begin his tenure with the Mexican National Team where he worked during several international friendlies, three U-17 and U-20 World Cups, the 2015 Copa America in Chile, the 2017 Confederations Cup in Russia, the 2018 FIFA World Cup in Russia and the 2019 Concacaf Gold Cup.
LA Galaxy Season Ticket Memberships for the 2021 Major League Soccer season are now available. LA Galaxy fans can go to lagalaxy.com/since96 to secure their 2021 LA Galaxy Season Ticket Memberships. In addition to visiting lagalaxy.com/since96, fans can secure 2021 Season Ticket Memberships by emailing ticketplans@lagalaxy.com.
• Discuss this story on the Major League Soccer message board...


Major League Soccer Stories from May 10, 2021
The opinions expressed in this release are those of the organization issuing it, and do not necessarily reflect the thoughts or opinions of OurSports Central or its staff.