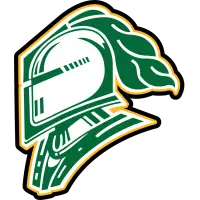 Knights' Evangelista Reflects on Huge Strides Heading into NHL Draft
October 6, 2020 - Ontario Hockey League (OHL) - London Knights News Release



Trust the process.
It's the best piece of advice Luke Evangelista says he's received, and it's surely paid off as he prepares to hear his name called at the NHL Draft.
The London Knights forward is a skilled two-way player, trusted in both zones with playmaking abilities he can use to his advantage. He models his game after another Knights great, Mitch Marner, whose dynamic movements, strong work ethic and complete game stand out to him.
"Mitch is a guy who is really talked about in the London Knights culture, so to be able to follow in his footsteps and hopefully one day play in the NHL just like him would be a huge honour," he said.
A skilled playmaker with a great hockey mind and goal-scoring touch, @LondonKnights forward Luke Evangelista (@levang22) turned heads with an impressive sophomore campaign leading up to the #NHLDraft ? pic.twitter.com/uPo3fdlU7u
- OntarioHockeyLeague (@OHLHockey) September 15, 2020
Over the past year, the Oakville native has preferred not to pay too much attention to the rankings, choosing to instead focus on his game and work on the aspects he know he can improve on, like a harder shot.
"If I'm playing my game and I'm satisfied in the way that I'm playing then I'm happy," he continued.
But he knows there's been plenty of buzz around him following his impressive 61-point sophomore season on the heels of an underwhelming 27-game rookie campaign over which he posted just two assists.
That rookie year was a battle, he remembers well, especially following his dominant 90-point minor midget season with the Oakville Rangers the season prior.
"You go from being the top dog in minor midget to just a guy, just a depth player in London in your rookie year and you really have to work your way up," he said. "It's definitely a mental grind, but it makes you mentally tough for sure. Just getting through that year was really big for me because I was having a tough time producing it all on the ice."
He credits the Knights' coaching staff and teammates with helping him through that tough first year, particularly his linemates and former first round NHL picks Liam Foudy and Connor McMichael.
"You couldn't ask for better linemates in the entire league probably. Especially with McMichael, if you put the puck on his stick he's going to score, and likewise, if you're open, he's putting it right on your tape. Those guys are pros, they work really hard every shift. Just watching them can really improve your game," he said.
His steep climb as a sophomore didn't necessarily come as a surprise after what he described as a big summer focused on getting better, faster, stronger. A willingness to improve in all three of those spaces is a must as a 16-year-old in London, after all - another piece of advice he picked up on from his older, experienced teammates.
"They told me the 16-year-old year is tough and so I feel like you have to pay it forward," he went on. "I've been telling all the 16-year-olds that your 16 year is tough but you really have to grind, you have to show the coaching staff that you're willing to get through the year and get bigger, faster and stronger in order to help the team in the future. If you can do that and just trust the process it'll work out for you."
Work out for him, it did. Evangelista heads into the draft as NHL Central Scouting's 39th ranked North American skater. When he hears his name called by an NHL club, he'll be thinking of his family and coaches that helped him through his progression.
"I'm going to thank everyone that has helped me get here. Past coaches, trainers, my family obviously. It's just going to be a great day. It's a day every kid dreams of growing up so it's going to be a huge honour and I'm going to be filled with excitement."
And of course, he'll be thinking of the teammates that instilled in him that healthy piece of advice in the first place: trust the process.
"Just talking with first rounders like Foudy, McMichael, and Evan Bouchard in my rookie year too, those guys are huge role models for the younger guys in London," he said of his teammates. "Living with McMichael, too, has been great for me these past two years. He really helped me out through that rookie year and even this year too. He's had my back the whole way."
• Discuss this story on the Ontario Hockey League message board...


Ontario Hockey League Stories from October 6, 2020
The opinions expressed in this release are those of the organization issuing it, and do not necessarily reflect the thoughts or opinions of OurSports Central or its staff.