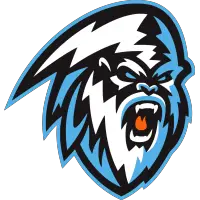 ICE Hang on for the 5-4 Victory over the Pats
November 10, 2019 - Western Hockey League (WHL) - Winnipeg Ice News Release



The ICE edged the Regina Pats 5-4 after Regina had a goal disallowed late in the third period. Isaac Johnson and Michael Milne both got a pair of goals in the contest.
The ICE showed no signs of fatigue after a tough road trip to Moose Jaw last night, as they struck quick in the first period with Isaac Johnson netting his 5th of the season 54 seconds into the first period. After Ty Kolle tied it up for Regina, Isaac Johnson scored his second of the period to take a 2-1 lead into the first intermission for the ICE.
"We got in at around 5 a.m this morning" explained Isaac Johnson, after playing in Moose Jaw last night. "You have to lead by example and I think I did that pretty well today and the boys followed".
The Pats scored two goals in the first half of the second period to take a 3-2 lead before Michael Milne equalized for the ICE with two minutes remaining in the second period.
Nino Kinder and Michael Milne both scored in the third to give the ICE a 5-3 lead. Regina fought back and scored to cut the deficit to one goal and it looked as they had tied it up late in the third but after a lengthy review, it was ruled that the puck did not completely cross the goal line.
The ICE held on for the 5-4 victory and will start a lengthy road trip in Brandon on Monday night. They then head West for an American road trip and will be back home on November 30th against the Brandon Wheat Kings.
ICE 5 PATS 4
Here is a breakdown of the scoring:
1st Period
Score Team Time Goal Assist(s)
1-0 Winnipeg 00:54 Isaac Johnson N. Orzeck
1-1 Regina 06:17 Ty Kolle A. Pratt, Z. Wytinck
2-1 Winnipeg 11:29 Isaac Johnson J. Leppard
2nd Period
Score Team Time Goal Assist(s)
2-2 Regina 05:01 Carter Massier C. Daley
3-2 Regina 09:12 Drew Englot T. Feist, G. Wright
3-3 Winnipeg 17:44 Michael Milne B. Zloty, M. Teply
3rd Period
Score Team Time Goal Assist(s)
4-3 Winnipeg 06:30 Nino Kinder I. Johnson, B. Zloty
5-3 Winnipeg 08:08 Michael Milne C. Muir
5-4 Regina 10:21 Carter Massier N/A
Special Teams
Team PP PK
Winnipeg 1/6 1/2
Regina 1/2 5/6
Shots on Goal
Team 1st 2nd 3rd Total
Winnipeg 16 12 10 38
Regina 14 10 10 34
• Discuss this story on the Western Hockey League message board...


Western Hockey League Stories from November 10, 2019
The opinions expressed in this release are those of the organization issuing it, and do not necessarily reflect the thoughts or opinions of OurSports Central or its staff.