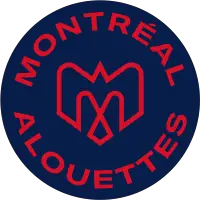 Grey Cup Unite: Many Important Can't Miss Moments with the Alouettes
November 12, 2020 - Canadian Football League (CFL) - Montreal Alouettes News Release



Montreal - Canadian Football League fans are invited to come together for Grey Cup Unite, a free and safe celebration of our game, from November 16 to 22. Alouettes and football fans from across the province will have plenty to celebrate.
The organization is also holding virtual unifying events, on top of celebrating some of the team's historical moments, including the 50th and 10th anniversaries of the 1970 and 2010 Grey Cup championships respectively.
Also, the team will hold a coaches' clinic for all coaches in the province. They will be able to listen and ask questions to Alouettes' General Manager Danny Maciocia, coaches André Bolduc and Luc Brodeur-Jourdain, as well as team physician Doctor Vincent Lacroix. They will approach the mental side of things with coaches who weren't able to coach players this past year or saw their season shortened.
Here is an outline of the week's events:
Monday, November 16
Fan State of the League
Commissioner Randy Ambrosie will kick off Grey Cup Unite with a special virtual town hall where he will update fans on the league's plans for the future.
Event organized by the CFL
Tuesday, November 17
Alouettes State of the Franchise
Alouettes President Mario Cecchini and General Manager Danny Maciocia will be available for members of the media during a video conference which will be held at 1:00 PM. Later in the day, they will do the same thing with some of the team's season ticket holders.
Media interested in attending this event can confirm their presence by email to Charles Rooke
Wednesday, November 18
Head Coaches' Conference
Alouettes' Head Coach Khari Jones, along with the League's other eight Head Coaches, in groups of three, will be showcased in three media availabilities.
Event organized by the CFL
Diversity Is Strength: Racial Justice Roundtable
The CFL and the CFL Players' Association will present a roundtable featuring alumni, coaching staff and current players as they discuss their personal experiences with prejudice and discrimination. Alouettes Head Coach Khari Jones will be one of the panelists during this roundtable which will air on the CFL and Alouettes' websites.
The Alouettes will also broadcast on their social media platforms a conference they held for their employees about racism, where Head Coach Khari Jones along with Vernon Adams Jr. and Henoc Muamba volunteered to share some of their personal experiences.
Coaches' clinic
Hosted by Marc Shryburt from MS10 Performance, football coaches from the province are invited to attend this virtual coaches' clinic, which will include segments with Alouettes General Manager Danny Maciocia, Assistant Head Coach and Running Backs Coach André Bolduc, Offensive Line Coach Luc Brodeur-Jourdain as well as Pierre-Olivier Breault from the Université de Montréal Carabins. The Alouettes team doctor Vincent Lacroix will also address the participants. The speakers will explain how they continued working during the pandemic and share tricks of the coaching trade, which the participants will be able to apply during and after confinement, and will be answering the attendees' questions. This clinic will be French only. Registration is free and can be done online via the MontrealAlouettes.com.
Thursday, November 19
CFL All-Decade Awards
The CFL will host a special show that reveals the 2010-2020 All-Decade Team as selected by CFL fans and committee, and will include interviews with players named to the team. The show will also announce the Game of the Decade, which also have been voted on by fans, leading up to Grey Cup Unite.
Event organized by the CFL
Player Media Day
Some of the CFL's top players will be available to the media in an event, which will be presented in the same formula as the Head Coaches' conference. Players from each team, including Alouettes' linebacker Henoc Muamba, will be made available for interviews.
Relive moments of the 2010 Grey Cup
Relive the best moments of the 2010 Grey Cup win in a video where Luc Brodeur-Jourdain, Martin Bédard, Jean-Marc Edme, Matthieu Proulx and Éric Deslauriers will rehash their memories of the memorable game. The video will air on MontrealAlouettes.com as well as the team's social media platforms.
Friday, November 20
50th anniversary of the 1970 Grey Cup championship
Do not miss the broadcast of a special show on the 1970 Alouettes Grey Cup champion team, which happened in the midst of the October Crisis. Relive the victory through the eyes of some of the players by immersing yourself in this important moment of our history. Three players which played important roles in this win, team captain Pierre Desjardins, quarterback Sonny Wade and receiver Peter Dalla Riva reminisce about this incredible year.
Broadcast on MontrealAlouettes.com and other social media platforms starting at 1:00 PM.
Your Alouettes cheerleaders
Whether you are a Grey Cup week-regular where the CFL cheerleaders showcase their talents every year or if you just miss our stadium's atmosphere, you won't want to miss a montage of performances from your Montreal Alouettes cheerleaders in 2020, which will air on the MontrealAlouettes.com.
Saturday, November 21
Broadcast of the 2010 Grey Cup
Starting at 7:00 PM, RDS will highlight the tenth anniversary of the Alouettes 2010 Grey Cup during the broadcast of the show D'un autre angle. They will be re-airing the infamous game that allowed Montreal to become the first team in 13 years to win back-to-back championships, a feat that has still not been repeated since. Former Alouettes Pierre Vercheval, Matthieu Proulx and Danny Desriveaux will host this show.
• Discuss this story on the Canadian Football League message board...


Canadian Football League Stories from November 12, 2020
The opinions expressed in this release are those of the organization issuing it, and do not necessarily reflect the thoughts or opinions of OurSports Central or its staff.