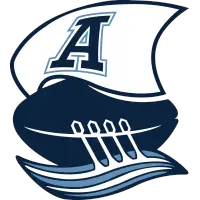 Argos Announce Exciting Events for Grey Cup Unite November 16-22, 2020
November 12, 2020 - Canadian Football League (CFL) - Toronto Argonauts News Release



TORONTO - With no official Grey Cup being presented in 2020, the CFL has invited fans across the league to come together for Grey Cup Unite from November 16 to 22, 2020. The CFL, each of it's nine teams and TSN and RDS, will spend the week delivering special events and programming online to celebrate what is one of the most uniquely Canadian events of the year, Grey Cup week.
For updates, more information and to register to attend Grey Cup Unite events, please visit GreyCupUnite.ca
The Toronto Argonauts organization has created a special, jam-packed week of programming to bring our fans together to commemorate the rich history of the Grey Cup and celebrate the winningest team in Grey Cup history, your Toronto Argonauts.
Monday, November 16, 2020 - Argos Grey Cup Showdown - Fan Base Chronicles
The Argos have hoisted the Grey Cup more times than any other CFL team, 17 times dating back to 1914. That is 17 unique and memorable stories to tell. We bring you our Argos Grey Cup Showdown, a head-to-head Greatest Argo Grey Cup of All-Time voting bracket, which will take place on our Toronto Argonauts social media accounts (@torontoargos). With video footage and stories of each game you can relive some of your favourite Argos Grey Cup memories or learn something you never knew before, make sure to vote!
The CFL unveiling its innovative Grey Cup Fan Base, where fans get the chance to etch their name in history, got us thinking about our loyal Argonauts fans. A series of written Fan Base Chronicles will be told each day throughout the week highlighting a few of the many stories that come from those who bleed Double Blue and have experienced their share of Grey Cup memories.
Tuesday, November 17, 2020 - State of the Argos (Members only) - Fan Base Chronicles Pt. II
An experience that is often offered through an annual Town Hall event, this year we are bringing our State of the Argos to our members virtually. Team President Bill Manning, General Manager Michael "Pinball" Clemons and Head Coach Ryan Dinwiddie will be on hand to discuss the state of the franchise and where the team is headed going into 2021 and beyond.
Wednesday, November 18, 2020 - Fan Base Chronicles Pt. III
Thursday, November 19, 2020 - Where We Stand: Achieving Equity, Diversity and Inclusion - Fan Base Chronicles Pt. IV
A long overdue candid discussion with a few of MLSE's top executives on systemic bias, the social justice movement, and creating the space for positive change. Join VP of Equity, Diversity, and Inclusion Teri Dennis-Davies, Argos GM Michael Clemons and Toronto FC GM Ali Curtis to hear their personal stories and perspectives on the changes we need to see to achieve equity, diversity and inclusion not only in the world of sports, but in our society.
Friday, November 20, 2020 - Quarterback Club - The Men Behind the Shield - Fan Base Chronicles Pt. V
They are all legendary quarterbacks who wore the Double Blue proudly throughout the decades and brought tremendous success to our team and city. Join Argos greats for a round table conversation on the stories of the past, present and future of the Toronto Argonauts. Fans of any generation of Argonaut teams won't want to miss this one.
Saturday, November 21, 2020 - Grey Cup Showdown Finals
Find out which two Argonaut Grey Cups are heading to the finals and cast your vote on which championship you want to see crowned as the Greatest Argo Grey Cup of All-Time.
Sunday, November 22, 2020 - Grey Cup Showdown Winner Revealed
Will it be our first Grey Cup win in 1914? Maybe our 10th in 1952? How about our 17th in the snow in 2017? Tune in to find out!
You won't want to miss these exciting events! Please visit GreyCupUnite.ca for more details and to register!
• Discuss this story on the Canadian Football League message board...


Canadian Football League Stories from November 12, 2020
The opinions expressed in this release are those of the organization issuing it, and do not necessarily reflect the thoughts or opinions of OurSports Central or its staff.