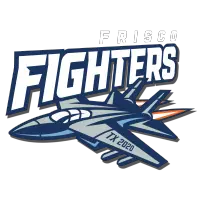 Felton Named IFL Offensive Rookie of the Year
September 8, 2021 - Indoor Football League (IFL) - Frisco Fighters News Release



FRISCO, Texas - On Wednesday evening, the Indoor Football League announced running back DeMarcus Felton as the 2021 Offensive Rookie of the Year.
A graduate of Texas Tech, Felton joined the Frisco Fighters in 2020, right before the season was cut short due to COVID-19. Felton quickly became an integral part of the Fighters' offense as the team's leading rusher. His auspicious debut earned him three-time Frisco Player of the Game honors and a spot on both the 2021 All-IFL Second Team and 2021 All-IFL Rookie Team.
"He was probably our smartest player on the team," said Frisco head coach Clint Dolezel. "He knew the playbook front and backward within the first three or four days-obviously being a great athlete contributes to being smart as well. He deserves everything he got. We did have a great offensive line in front of him, and he took advantage of that fully. He's just a great player, I wish I had 30 of him on my team just like him."
Felton started every contest for the Fighters. On the season, he ran for 507 total yards on 134 carries, averaging 39 yards per game. Felton scored 20 touchdowns on the ground and was tied for first in the league with the longest run (44 yards). He finished the regular season third in the league in rushing touchdowns and second in the league in rushing yards among running backs. He also caught 19 passes for 111 yards and three touchdowns through the air.
In the postseason, Felton rushed for 68 yards on 24 attempts and scored three touchdowns, finishing the year with 25 touchdowns and 703 total offensive yards. He helped lead the Fighters to a playoff berth in the organization's inaugural season.
"He was definitely the MVP of our offense; he was the glue that kept us together," said Dolezel. "If we hadn't had our running attack, it might have been a more difficult season for us. But him being steady, he didn't miss a snap all year long. He's not the biggest of guys, but he's tough and durable."
• Discuss this story on the Indoor Football League message board...


Indoor Football League Stories from September 8, 2021
The opinions expressed in this release are those of the organization issuing it, and do not necessarily reflect the thoughts or opinions of OurSports Central or its staff.