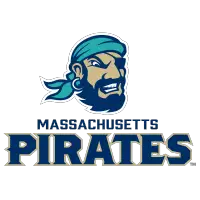 Big Game Experience Produces Big Time Results
September 8, 2021 - Indoor Football League (IFL) - Massachusetts Pirates News Release



WORCESTER, MA - Coaches often tell players to "play like you've been there before." The fact is you can't if you haven't been there. This weekend the Massachusetts Pirates will take the field in Phoenix against the Arizona Rattlers in the United Bowl for the championship in the Indoor Football League. In just their third season of existence, the Pirates are playing in their first ever championship game. The Rattlers first played in 1992, won five titles in the Arena Football League, joined the IFL in 2017, won the crown that season and appeared in the United Bowl in 2019 losing to Sioux Falls.
Still the Pirates are not lacking big game experience. Seven players on the roster have played in NFL contests. When it comes to championships, a few members of the Pirates have played in some of the sport's biggest games including the BCS National Championship game and a Super Bowl. Pirates' offensive lineman Kendall Baker and kicker Garrett Hartley shared their experiences of how they won't let their emotions get the best of them when the game kicks off at 6:00 pm eastern time this Sunday
Baker was a member of the 2018 Georgia Bulldogs that had a 13-0 halftime lead but lost in overtime to Alabama 26-23. Many will remember that game as the coming out party for Crimson Tide quarterback Tua Tagovailoa.
It might be easy to get caught up in playing for a National Championship, but Baker says great coaches, like Kirby Smart can help to keep a players' emotions in check.
"We had a very good coaching staff and they taught us to stay focused and to keep our mind right for the game," he said. "It was definitely a big situation but we had all been there before, week in and week out playing big games, so we just tried to tune it in, keep our focus right and do what we had to do," Baker added.
Baker feels the Pirates will have to have that same mentality as they play for their first ever IFL Championship.
"Definitely the same thing," he said. "You just have to lock in at practice and do what you have to do and believe in the process. We've come this far in the season and we just have to go ahead and finish it off," he said.
Even the most experienced players can come up against things that might get in their way, but Baker says they just have to bring everything into focus.
"Distractions are always going to be there so you just have to know when to cut it down and do what you have to do. It's time to stay motivated and stay focused. You know what time of season it is. You just have to keep your head right and keep pushing forward regardless of what's coming your way. When you get out on that field you just have to let everything go; low key. Just focus on your assignment and do your "one-eighth" is what the coaches like to say."
He went on to say, "You just have to say lose and do what you've been doing the whole year. You have to remember how you got there in the first place and then don't let that moment be too big for you. Just go out there and play. You'll have some pre-game jitters but after that first play and you get that first hit, you'll be fine," Baker concluded.
Pirates' kicker Garrett Hartley has plenty of big game experience too. In 2005 he and the Oklahoma Sooners faced Matt Leinart, Reggie Bush and the USC Trojans in the Orange Bowl for the National Title. USC won the game 55-19 but later was stripped of the crown after an investigation that deemed Bush as ineligible. Hartley agrees the "do your job" approach is effective in producing the desired result.
"You just go out there with the train of thought that you have one job to do, whatever that is and you try not to play into the emotional aspect of what type of game it is, what's the meaning behind it. Just go out there and play your game," he said.
Hartley admits a younger player can get swept up in the moment when stepping onto the big stage.
"Absolutely," he said. "You'll see a lot of people in bowl games in college or state championships in high school, all the way to the Super Bowl where there is so much that's riding on that and the media has its play into things. It's really about just settling down as an individual; as a team and coming together collectively knowing that whatever game plan you have in place to go out there and execute it to the best of your ability," Hartley added.
Hartley speaks from experience as he earned a ring with the New Orleans Saints in 2010 in a victory over the Indianapolis Colts, 31-17 in Super Bowl XLIV. In that game he became the first kicker to make three field goals of over 40 yards in a Super Bowl.
"It kind of reminded me of a college bowl game. You're out there a week early, you have media day and you're not used to practicing wherever you are, so a little of that comes into play but at the same time you just get back to your roots so to speak of how you prepare for every game. It really helps just falling back on the fundamentals of how you prepare for every game, let alone a championship," Hartley said.
In many cases, Hartley feels the more "big game" experiences a player has, the faster he will be able to adjust to the situation.
"I was once told that you can't put a price tag on experience. For the guys that have championship or playoff experiences, it certainly allows you to get "in the zone" faster than what other guys might be able to because of all of the hype around the game in which you're playing," he said.
The Massachusetts Pirates are members of the Indoor Football League (IFL). The Pirates play all home games at Phoenix Field at the DCU Center located at 50 Foster St. Worcester, MA, 01608. For more information on the Massachusetts Pirates please call (508)452-MASS (6277), email contact@masspiratesfootball.com or visit http://www.masspiratesfootball.com. Single game tickets are available now at ticketmaster.com or the DCU Center Box Office. For 2022 season, half-season, luxury, or group ticket packages please call 508-452-MASS (6277). Follow the Pirates on Facebook via Facebook.com/MAPirates, Instagram @mass.pirates, and Twitter @mass_pirates. #GetHooked #AllAboard
• Discuss this story on the Indoor Football League message board...


Indoor Football League Stories from September 8, 2021
The opinions expressed in this release are those of the organization issuing it, and do not necessarily reflect the thoughts or opinions of OurSports Central or its staff.
Other Recent Massachusetts Pirates Stories