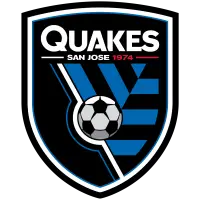 Earthquakes Announce Local TV Broadcast Information for 2022 MLS Season
January 27, 2022 - Major League Soccer (MLS) - San Jose Earthquakes News Release



SAN JOSE, Calif. - The San Jose Earthquakes announced today their local television broadcast schedule and full slate of kickoff times for the 2022 Major League Soccer season. NBC Sports Bay Area and California will televise 29 matches in 2022, with the other five regular season matches airing nationally.
Of the 29 matches airing on NBC Sports Bay Area and California, 24 will be shown on the network's two primary channels, with just five airing on the 'plus' overflow channels due to scheduling conflicts.
Several marquee matches will air locally in 2022, including the season opener against the New York Red Bulls (Feb. 26; 3 p.m. PT), San Jose's road clash with the defending MLS Cup champions NYCFC (May 1; 10 a.m. PT), LAFC's only visit to PayPal Park (Aug. 20; 7 p.m. PT), and the Decision Day season finale at Seattle Sounders FC (Oct. 9; 2 p.m. PT).
The broadcast crew of Anthony Passarelli, Chris Dangerfield and Danielle Slaton will continue to provide exciting play-by-play and provide insightful color commentary throughout the season.
Passarelli enters his 11th year broadcasting Earthquakes soccer, and ninth in the TV booth. A four-time NorCal AFTRA award-winning sports anchor and reporter, he has provided color commentary and radio play-by-play for Santa Clara University men's basketball for 15 years, as well as Santa Clara men's soccer and San Jose State men's basketball.
Dangerfield, entering his ninth consecutive year as a color analyst, was inducted into the Earthquakes Hall of Fame in 2018 for his work on and off the field. He served as the team's color analyst on television from 1996-99 following a great playing career in both the North American Soccer League and Western Soccer Alliance. In the NASL, Dangerfield was a key midfielder from 1982-84, scoring 14 goals and notching 14 assists for the Quakes in that span. He helped the 1983 Quakes to an undefeated season at home and a semifinal finish in the playoffs.
Slaton is entering her seventh consecutive season as a color analyst for the Quakes. She has provided commentary for major worldwide events, including the 2016 Rio Olympics for NBC, and 2015 and 2019 FIFA Women's World Cup for FOX. Slaton played for the U.S. Women's National Team from 2000-2005, earning a silver medal at the 2000 Olympic Games and a bronze in the 2003 FIFA Women's World Cup. She also played professionally for Olympique Lyonnias in France, after spending her college years at Santa Clara University, where she captained her team to a NCAA championship in 2001. She was three-time All-American and was named the 2001 NCAA Scholar Athlete of the Year.
WEEK DATE TIME (PT) HOME TEAM AWAY TEAM TV
1 Sat., Feb. 26 3 p.m. SJ NYRB NBCSCA 2 Sat., March 5 2:30 p.m. SJ CLB NBCSCA
3 Sat., March 12 4:30 p.m. PHI SJ NBCSBA+ 4 Sat., March 19 5 p.m. MIN SJ NBCSCA
5 Sat., April 2 4:30 p.m. SJ ATX NBCSCA 6 Sat,, April 9 5:30 p.m. HOU SJ NBCSBA+
7 Sat,, April 16 12:30 p.m. SJ NSH Univision 8 Sat,, April 23 7:30 p.m. SJ SEA NBCSBA
9 Sun., May 1 10 a.m. NYCFC SJ NBCSCA 10 Sat., May 7 7 p.m. SJ COL NBCSCA
11 Sat., May 14 4 p.m. VAN SJ NBCSBA 12 Wed., May 18 7:30 p.m. SJ POR NBCSCA
13 Sun., May 22 4:30 p.m. SJ SKC NBCSCA 14 Sat., May 28 3 p.m. LAFC SJ UniMás
15 Sat., June 11 3 p.m. NSH SJ UniMás 16 Sat, June 18 6:30 p.m. RSL SJ NBCSCA
17 Sat., June 25* 7 p.m. SJ LA UniMás
18 Sun., July 3 6 p.m. SJ CHI NBCSCA 19 Sat., July 9 4:30 p.m. TOR SJ NBCSBA
20 Wed., July 13 7 p.m. LA SJ FS1 21 Sun., July 17 6:30 p.m. SJ HOU NBCSCA
22 Sat., July 23 7:30 p.m. POR SJ NBCSBA
23 Sat., July 30 7 p.m. SJ RSL NBCSCA 24 Wed., Aug. 3 7:30 p.m. SJ MIA NBCSCA+
25 Sat., Aug. 6 6:00 p.m. ATX SJ NBCSCA+
26 Sat., Aug. 13 6:00 p.m. DAL SJ NBCSCA+ 27 Sat., Aug. 20 7 p.m. SJ LAFC NBCSCA
28 Sat., Aug. 27 5:30 p.m. SKC SJ NBCSBA
29 Sun., Sept. 4 6:30 p.m. SJ VAN NBCSCA 30 Sat., Sept. 10 4:30 p.m. CIN SJ NBCSBA
31 Wed., Sept. 14 7 p.m. COL SJ NBCSBA 32 Sat., Sept. 17 7:30 p.m. SJ DAL NBCSCA
33 Sat., Oct. 1 7 p.m. SJ MIN NBCSCA 34 Sun., Oct. 9 2 p.m. SEA SJ NBCSCA
* Match played at Stanford Stadium;
@ Match will stream live on the NBC Sports app and on TV via tape delay
NBCSBA = NBC Sports Bay Area; NBCSCA = NBC Sports California; FS1 = FOX Sports 1
• Discuss this story on the Major League Soccer message board...


Major League Soccer Stories from January 27, 2022
The opinions expressed in this release are those of the organization issuing it, and do not necessarily reflect the thoughts or opinions of OurSports Central or its staff.