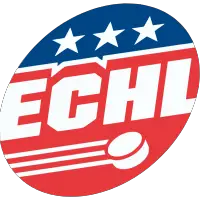 Board of Governors Approves Atlanta's Transfer of Controlling Interest
March 20, 2018 - ECHL (ECHL) News Release



PRINCETON, N.J. - The ECHL announced on Tuesday that the League's Board of Governors has approved the Transfer of Controlling Interest in the Atlanta Gladiators from Gwinnett County Hockey, LLC, an entity controlled by Toby Jeffreys, to Danor Vienna, LLC, an entity owned by Daniel Orlich.
"The ECHL welcomes Daniel to the League," McKenna said. "His background in minor league sports will be beneficial.
"I would also like to thank Toby Jeffreys for his efforts on behalf of the Gladiators and the ECHL over the past 20-plus years. He was a great owner and will be missed by all."
"After 15 years as majority owner of the Gladiators it's time to take the organization to another level. Mr. Daniel Orlich has that ability," Jeffreys said.
"For over 23 years as a fan of the ECHL and owner I want to thank everyone along the way who has been instrumental to our success - our loyal ownership group, sponsors, office and hockey staff, numerous players, our fans, the community, arena leadership and staff and my partners in the ECHL. I especially want to thank Bill Davidson and Steve Chapman for their dedication, vision and friendship - for without them, I could have never achieved what I have in minor league professional sports," added Jeffreys. "Lastly, the support and love of my family, I am really looking forward to spending more quality time with them. I will always remain a fan of the Gladiators and ECHL."
Orlich takes over controlling interest of the team with a previous background in professional sports. The Vienna, Virginia native previously owned the Edmonton Cracker-Cats of the Northern Baseball league from 2005-2008.
"Toby has poured his heart and pocket book into the Gladiators to bring wholesome family evenings and a nationally competitive team to this community and arena," Orlich said. "It is my objective to see the Gladiators grow well beyond the foundation that has been built by Toby and his partners."
• Discuss this story on the ECHL message board...


ECHL Stories from March 20, 2018
The opinions expressed in this release are those of the organization issuing it, and do not necessarily reflect the thoughts or opinions of OurSports Central or its staff.