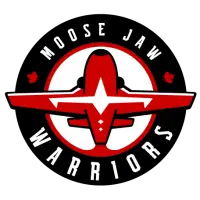 Alumni Report: Henry Putting Together Strong First Season Behind Bench
February 6, 2023 - Western Hockey League (WHL) - Moose Jaw Warriors News Release



James Henry was always a player that thought the game like a coach.
"I felt like I had a decent understanding of when a coach would explain something, I found that it was a little bit easier for me to understand why he was saying those things or why he wanted our group to do those things," Henry said.
The Moose Jaw Warriors alum is using that skill to continue his career in hockey in his first season as the head coach of the Reading Royals in the ECHL.
Henry, who played 28 regular season games and 14 playoff games with the Warriors during the team's run to the Eastern Conference Final in 2011-12, said becoming a coach was always in the back of his mind during his playing career.
"Basically once I got into junior hockey, I had the mindset of I want to continue a career after playing, stay within hockey, and one of the things that I kind of gravitated towards was the coaching side of things," he said.
It was a quick turnaround for Henry from being a player in the ECHL to becoming the head coach of the Royals.
Henry retired after playing 441 games over seven seasons with the Stockton and Adirondack Thunder.
In 2021-22, he joined the Royals as an assistant coach and was named the head coach last summer.
Henry said it was a whirlwind few months that also saw him and his wife, Ashley, have their first child.
"A lot of things have happened in the last little bit, but very excited with the direction that my family is headed," he said.
The Royals are putting together a strong season under Henry as they currently sit second in the North Division with a 26-13-2-0 record through 41 games.
Henry said transitioning from being a player to a coach wasn't a difficult one.
"I approached it as this is my new position, I'm a coach, these guys are players, I need to distance myself a little bit, but at the same time, make myself approachable, make myself one of those people that they can confide in if they are having any issues, hockey or just life life related, and just be somebody that is approachable in all situations," he said.
During his 309 games in the Western Hockey League with Moose Jaw and Vancouver, Henry posted 72 goals, 214 points and 462 penalty minutes.
Henry played a hard nosed style throughout his career, but he said in his new role as head coach and director of hockey operations, he focused on putting together the best group possible.
"I'm trying to find players that fit the way that our team wants to play, it's not something that you can just say, hey, this is our identity, we have to work towards that type of thing," Henry said. "A lot of it is the effort and the attitude, that's a little bit of how I played, but you're going to sprinkle in individual aspects of the game that are going to be more skillful.
"I have to help our team play to each individual strength as best as I can, but definitely the effort and the attitude, I need my guys to be working as hard as they can all the time and and make life difficult on our opposition."
Henry played most of his WHL career under legendary coach Don Hay in Vancouver and then for Mike Stothers when he joined the Warriors.
He said he was able to learn a lot from both coaches that has helped him now.
"A lot of the practice details and habits that Don preached when I was a player, that's something that I'm trying to incorporate with our group," Henry said.
"[Mike was a] very, very intense guy, everybody that's that's worked with him knows that. He loves the game so much and he wants to win so badly that you have to show your group that you want to be right there with them doing whatever you can to win. So that's something that I'm going to try to show my guys how much I want to win."
Henry credits his time in the WHL with helping him develop as a player and a person to get to the point he is today.
"Very formative years, I learned a lot, especially from the players and the coaches that I worked with. A lot of the work ethic that I have was instilled from my time in the in the WHL," he said.
"I was able to learn a lot from definitely the coaches, but a lot of the players that I played alongside, especially the first couple of years, a guy that sticks out would be Craig Cunningham, he took me under his wing, showed me a lot of things and definitely one of the best pros and best guys that I could have learned from during that time."
• Discuss this story on the Western Hockey League message board...


Western Hockey League Stories from February 6, 2023
The opinions expressed in this release are those of the organization issuing it, and do not necessarily reflect the thoughts or opinions of OurSports Central or its staff.
Other Recent Moose Jaw Warriors Stories